Someone dies from gun violence every 16 minutes in America.
YOU CAN DO SOMETHING ABOUT IT is a series of frank interviews with passionate men and women who are leaders, activists and influencers. Some have been my teachers, champions and support system on this very complicated and emotional journey and some I have admired from afar for their bravery, audacity and indomitable commitment to their work. Although our backgrounds, experiences and the challenges we face in our work are as complex as the causes and the solutions to the gun violence epidemic, all have shown me in different ways that there is more that can be done to end this senseless loss of human life.
I am proud to introduce you to each of them and excited to share their insights into how each of us can be a part of the solution to Raise The Caliber of our communities.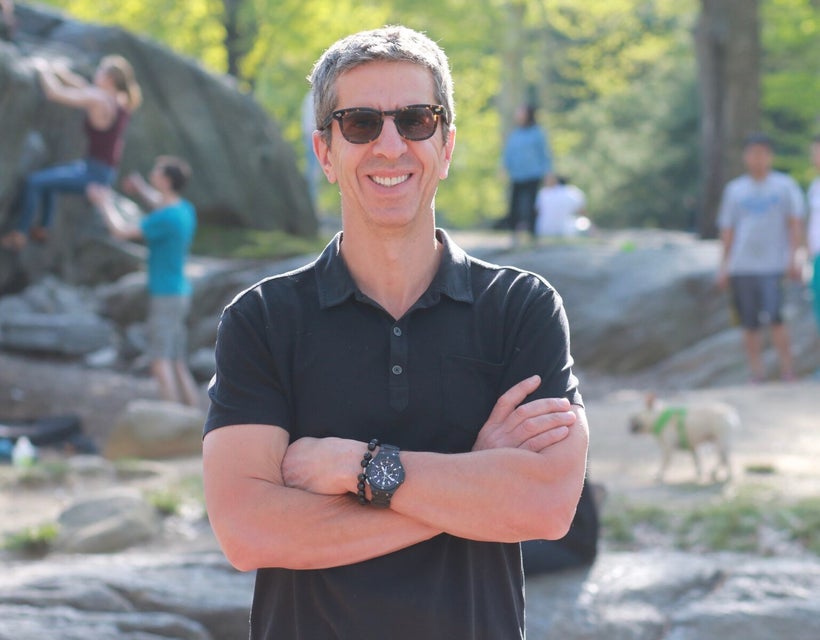 Race/Nationality: CAUCASIAN
What quote do you live by?
It's something that my dad told me, "Do whatever you want to do, try to be the best at it, but remember that the most important thing is to make the world a better place."
What are you most proud of about your work/life?
The thing I am most proud of about my work is the role that I've played in developing some of the greatest talent in the world- and by that I mean not just the artists but also the executives I've mentored.
What is the biggest challenge you face in your work?
The biggest challenge in my work in criminal justice reform is reversing the tragically failed American phenomenon of mass incarceration. Clearly with the current administration in Washington, the prospects for reform are extremely bleak but we are making great progress around the country on a state level, and paradoxically that's even more important since 90% of America's incarcerated population are in state prisons.
Why do you think we have such a problem with gun violence in America?
It seems pretty clear to me that the fact that we have literally hundreds of millions of guns and virtually no regulations on their sale and safety is a huge factor in the epidemic of gun violence in America, which is unprecedented in the history of Western civilization.
What do you think is the biggest misconception about why we have such a problem with gun violence in America?
The biggest misconception is that it's a problem with our people. I disagree- I believe that Americans are fundamentally good, not evil, and that the problem is not a collective character deficit but easy access to guns.
Do you think there a law that the government could enact that would make a difference in reducing gun violence and building safe communities?
If it were up to me, which it's not, the first law that I would enact in the interest of public safety would be mandatory trigger locks.
What are three things the average American citizen can do to "Raise The Caliber" of their community?
1. You can start by going to GlobalCitizen.org. They are a great organization that supports a variety of wonderful causes to solve the world's biggest challenges, and they make it easy for you to become an activist.
2. Volunteer at a soup kitchen, animal shelter, a criminal justice reform organization…there are so many ways to give back to the community and they all start with getting off your couch and showing up!
3. Call your elected representatives!
Is there a book or article on this topic that has educated and inspired you?
There is an incredible video called Voices From Within that was filmed inside of Sing Sing Correctional Facility. It features several lifers who share their personal stories in a moving and powerful way with the goal of preventing future gun violence. Check out the trailer here: https://vimeo.com/99736358
There are a few other books that have had a profound effect on me that I would like to recommend:
1. Les Miserables by Victor Hugo- it's my favorite book and it shaped my views on criminal justice
2. Actual Innocence by Barry Scheck, Peter Neufeld and Jim Dwyer- this book hit me like a ton of bricks and inspired me to get involved with the Innocence Project
3. Just Mercy by Bryan Stevenson- read this book and you will understand why Bryan Stevenson is not only a towering figure in criminal justice reform but also a fearless fighter for civil and human rights the likes of whom we haven't seen since MLK.
About the Editor: Jessica Mindich began the Caliber Collection® in January 2012 as a collaboration with the Mayor of Newark, NJ, Cory Booker, as a way to turn illegal and unwanted guns from our cities' streets into jewelry. Their vision was to create a virtuous cycle by funding gun buyback and amnesty programs from the proceeds of the sales from the Caliber Collection. The jewelry is made with the serial numbers from illegal guns and the metal from shell casings. The Caliber Collection donates 20% of the net proceeds to fund voluntary gun buyback and amnesty programs in some of the toughest cities in America. To date, they have taken over 2,000 illegal guns off the streets and have raised over $150,000 for police departments in Newark, Hartford, the San Francisco Bay Area, Miami and Detroit from the sale of Caliber products to customers in over 87 countries.
From the success of the Caliber Collection, Jessica created The Caliber Foundation, which offers support to victims, families and communities devastated by illegal gun violence. The Caliber Foundation is the proud recipient of grants from MTV, Shepard Fairey/Obey Giant and The Serena Williams Foundation. Jessica is also the founder of the Raise The Caliber® initiative, a National advocacy campaign. Proceeds from partnerships under Raise The Caliber are donated to the Caliber Foundation.
REAL LIFE. REAL NEWS. REAL VOICES.
Help us tell more of the stories that matter from voices that too often remain unheard.
This post was published on the now-closed HuffPost Contributor platform. Contributors control their own work and posted freely to our site. If you need to flag this entry as abusive,
send us an email
.