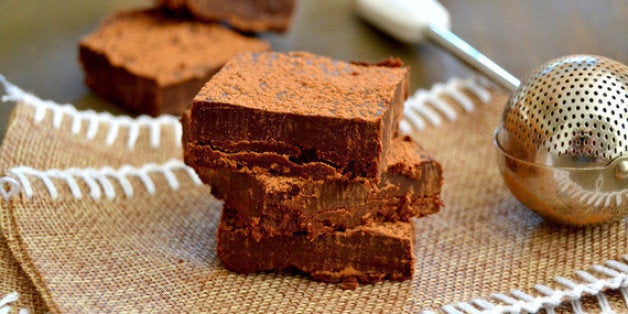 Nama chocolate is absolutely legendary in Japan. Come see what all the fuss is about!
Okay, so you're probably wondering what the heck 'Nama Chocolate' is. And to be honest, I didn't understand what it was for awhile either! But this chocolate is legendary, people. LEGENDARY. You do want legendary chocolate, don't you?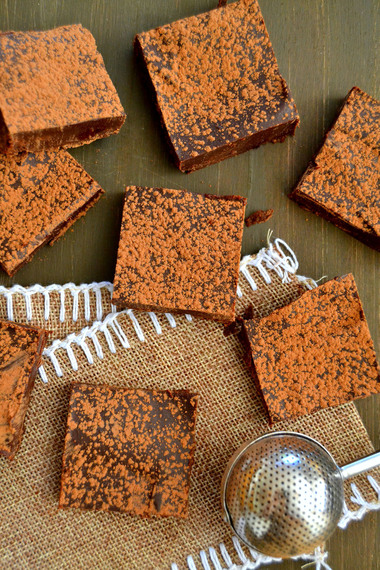 Nama Chocolate comes from the Japanese Chocolate company ROYCE', which was established in 1983. In 1995, their famed Nama Chocolate was born. Nama Chocolate is basically a really thick and creamy chocolate made of high-quality cacao and cream. It's then poured into the prepared dish, allowed to set, and then cut into squares and dusted with cocoa powder. It's super rich, almost like eating a solidified ganache, and it's super decadent; one square could easily satisfy even the hungriest chocoholic.
And since Nama Chocolate (and the whole ROYCE' corporation) is new to the USA (they only opened their first store – in NYC – in 2012) Americans are finally starting to experience this indulgent Japanese favorite. (And according to the website, all the chocolate is still made in Japan and shipped to the USA). Pretty cool, right?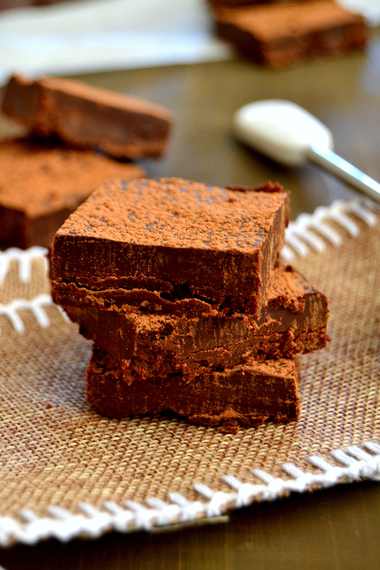 Since I'm in California and all ROYCE' stores are in NYC, I figured I had to give this infamous Nama Chocolate a try and lucky for me, I found a pretty easy and straightforward copycat recipe for it that basically requires three ingredients: chocolate, heavy cream, and cocoa powder. Can't beat that, right?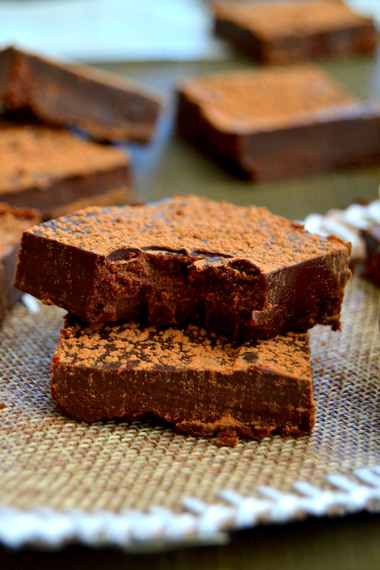 For this recipe, I wanted to mimic the Mild Cacao flavor, which is made without liqueur, as their other chocolates contain liqueur to enhance the chocolate flavor. My version is made with 60% cacao and semi-sweet chocolate for a great mild chocolate.
It's a tad more bitter than your standard chocolate bar, but that's because it's made with a higher quality chocolate for that authentic flavor. You guys won't regret making this easy treat!
Now, who wants chocolate? I know I do!
About Hayley
Hayley is known for over-the-top desserts of all kinds on her blog, The Domestic Rebel. Since she's fanatical about cookie dough, she's our cookie dough fanatic!
Popular in the Community