When Legendary Entertainment, the movie studio behind movies like The Dark Knight, Inception, and Where the Wild Things Are, announced they were going to be creating their own comic book division, there were some who believed this move was a bit cynical. They'd made so much money off of iconic characters, having brought all of DC Comics best movies to the silver screen, them creating their own comic books was simply a ploy to seed more material for movies.
But Legendary Entertainment isn't like that at all. They seem to be storytellers interested in telling the best stories in the best mediums they can find and comics are finally gaining the recognition they deserve as a respected storytelling medium.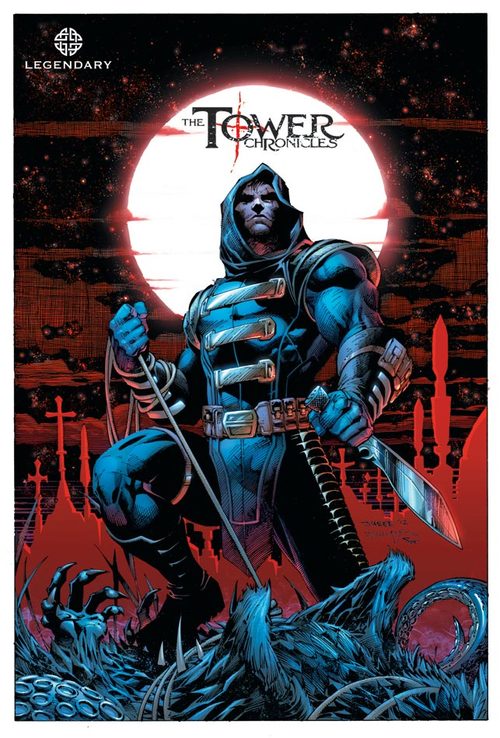 For their first original comic series, Legendary Comics brought in Matt Wagner (Mage, Grendel, and DC Comics' Trinity) to write and Simon Bisley (Lobo, 2000 A.D.) to illustrate a comic series called The Tower Chronicles about a mysterious, supernatural bounty hunter named John Tower.
The first prestige-format issue, dubbed "Geisthawk" just came out and is proving many of those original cynics wrong. The Tower Chronicles kicks off with a bang of gorgeous art from Bisley that will stick with you. There are some beautifully rendered panels in the book that still stick with me. The story and art blend genres in an elegant fashion and provides an experience that fans of the horror or supernatural or adventure genres really won't want to miss.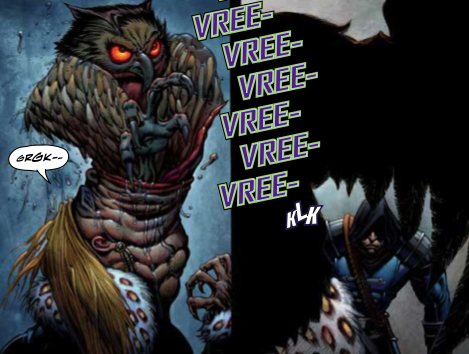 To celebrate the release, I got to chat with Wagner about the release of the book and why he decided to come on board in the first place. First, though, we discussed that cynicism: "I don't write stories that are movie pitches," Wagner told me. "From the very beginning, both Thomas Tull, the owner of Legendary Entertainment and Bob Schreck, editor in chief, presented that to me as well, that it would be great if someday we branch this off into other media, but that's not our initial concern. The fact is that it's impossible to branch off into other media if we don't deliver a kick ass product at the beginning. You can't build a 20 story building if you don't have a great foundation at the base of it. I write what's gonna thrill me and what I'm having fun with, and I write what I feel is narratively sound, and narratively resonant and emotionally engaging, and thrilling and fun as well. So certainly, those cynics can look at the project with those jaded eyes, but hopefully once they read it, if they actually read it, they'll see that we're doing our damndest to deliver a really great comic book story that has a vast scope, kind of an epic saga that's very core, but also has a main character that is tough and bad-ass and yet has a very distinct and overwhelming humanity buried underneath all his tough guy exterior."
For me, tough guy characters are always the hardest to sell because they're the most boring, but Wagner has infused a humanity and a level of intrigue to the character that hasn't yet been answered in this first part and will keep me reading on. Wagner had a lot to say about the importance of keeping that intrigue going, "I'm a big believer in not spilling all your narrative guts right off the bat because part of the thrill of good storytelling is to keep the reader intrigued, but at the same time, you can't leave them dangling on a hook all the time.  You have to keep dishing more information so that people can make connections, make theories. So certainly in the second issue, we get a little bit more, in the third one, a little bit more.  I will say that at the end of the first four volumes, which is the first book, no, all the questions are not answered at that point, but part of them are, and certainly enough to make you want to come back and follow John Tower through the second book, but here again what I do is kind of weaving these puzzles that hopefully keeps the reader intrigued enough to want to come back and also delivers on the fronts they enjoy."
The book is planned to be a trilogy of four 68-page volumes that come out every other month, giving us more than 800 pages of Bisely art and Wagner words, telling the finite story of John Tower. Whether or not it will ever be a movie (or a TV show, where I think it's better suited) is anyone's guess, but thanks to Matt Wagner, Simon Bisely, and the rest, we have a great comic in the meantime.
You can read my full interview with Matt Wagner over at Big Shiny Robot! and you can pick up the first issue of The Tower Chronicles at Amazon or your local comic book store.
REAL LIFE. REAL NEWS. REAL VOICES.
Help us tell more of the stories that matter from voices that too often remain unheard.