"DC's Legends of Tomorrow" is introducing audiences to a new character who the show's producers say is inspired, at least in part, by the current political climate.
Iranian-American actor Tala Ashe will play Zari Adrianna Tomaz, a Muslim computer hacktivist from the year 2042, on the show's third season, which starts in October.
Speaking at the Television Critics Association press tour in Beverly Hills on Wednesday, the show's executive producer Marc Guggenheim said the character is partly a response to the election of President Donald Trump.
"You might have heard there was this election," Guggenheim joked, according to Variety. "Not to get political, but something that we all gravitated toward in the writers room was making this character Muslim."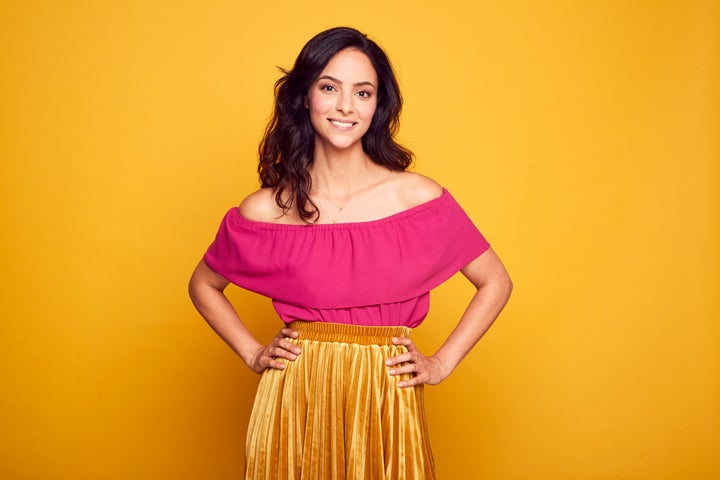 Trump's campaign was marked by anti-Muslim and anti-immigrant rhetoric, including his statements like "Islam hates us" and his call for a "total and complete shutdown of Muslims entering the United States." His inauguration in January included prayers from a pastor who thinks Islam is "evil." Since his inauguration, the president has repeatedly tried to impose a travel ban on non-visa holders from six countries with Muslim majorities.
Ashe, who grew up in Ohio, said representation of Muslims in popular entertainment is key to helping shifting perceptions of the faith. 
"A lot of my work as an artist has been about representing not only Muslim characters, but immigrant characters or third culture kids in an accurate, nuanced way," she told BuzzFeed. "I think it's very powerful to see yourself expressed in media and speaking specifically to the Muslim-American thing. Because of the climate of our world and what's going on, I think the depictions primarily in media and of course in the news have been overwhelmingly negative about Muslims and Muslim-Americans. So I think it's even more essential."
Guggenheim noted that being Muslim isn't the only thing that defines Zari, just as other identity factors don't dominate the rest of the characters.
"Someone's race, religion, or sexual orientation is not the only aspect of their character," he said.
In Zari's case, Ashe noted, "She's just as American as she is Muslim."
REAL LIFE. REAL NEWS. REAL VOICES.
Help us tell more of the stories that matter from voices that too often remain unheard.
BEFORE YOU GO
PHOTO GALLERY
Muslims Of America