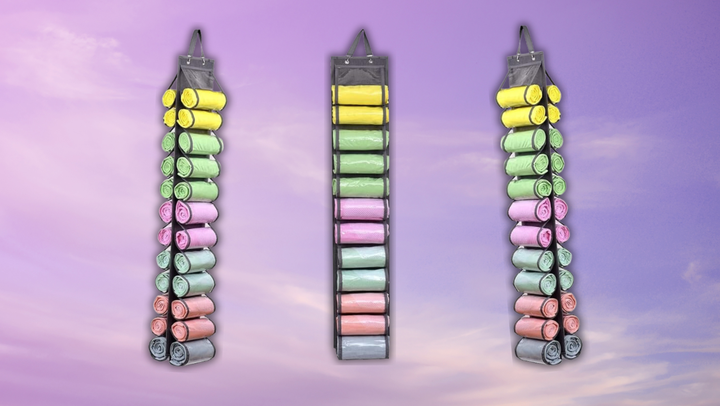 HuffPost may receive a commission from some purchases made via links on this page. Every item is independently curated by the HuffPost Shopping team. Prices and availability are subject to change.
Leggings are a widely beloved wardrobe staple, yet it's surprisingly difficult to store them efficiently. They're prone to cluttering up drawers by twisting and tangling together, and they don't hang well from regular hangers, which aren't designed to hold such slippery garments.
This highly-rated leggings organizer that Amazon reviewers call an "unexpected organizing hack" addresses these problems and helps keep your space neat and clean. At 8.5 inches wide and 51 inches long, it can be used as a two-sided hanging shelf or as a collapsible organizer for drawers. Its 24 storage compartments are independent from each other, so you can remove the contents of one without affecting the others.
My favorite feature of this organizer is its transparent windows. Made of clear PVC, the windows allow you to quickly and easily find the pair of leggings that you're looking for without having to dig around so much that you decide to just stay in your pajamas.
The leggings organizer would make a great gift for the leggings lovers in your life, and can also be used to store underwear, socks, scarves, T-shirts, kids's clothes and more. (I envision it storing small stuffed animals like Beanie Babies well, too!)
It comes with two hooks and a strap so you can hang the organizer according to your needs, and is also available in four colors.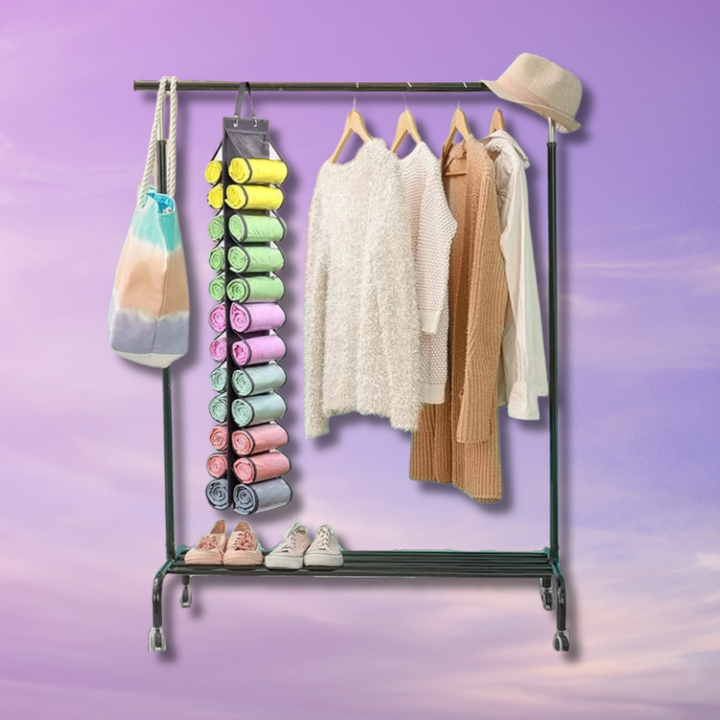 Reviewers say they use it for everything from leggings to T-shirts; check out this reviewer's photo of the organizer hanging from their closet door. And take a look at what these other Amazon reviewers have to say:
"Each sleeve holds 2 pair of my leggings so I got twice the storage I hoped for. Clear pouches make it easy to see and choose what I want to wear." — boghoppers

"So happy I purchase this! It holds a TON of leggings and fits nicely in my closet. Freed up so much drawer space! Highly recommend." — Kara

"This is exactly what I needed to organize all my leggings. It was easy to hang and organize. Just wish I had ordered this sooner!" — Katie Harris

"This was the perfect answer to all my workout clothes: leggings, shorts, tank tops, tee shirts. Great invention. Holds a ton of items and takes up little room. Can hang in the closet or over a door" — I. Montagnino

"I have an old home with small bedrooms and small closets. This is perfect for maximizing storage space. I can roll up my t-shirts to save space and keep them neat. Each pocket can easily hold two shirts, so I can store 40 shirts in a small space that still allows me to see each shirt in order to quickly find the one I want. This are so great, I bought more." — ejyankee
Before You Go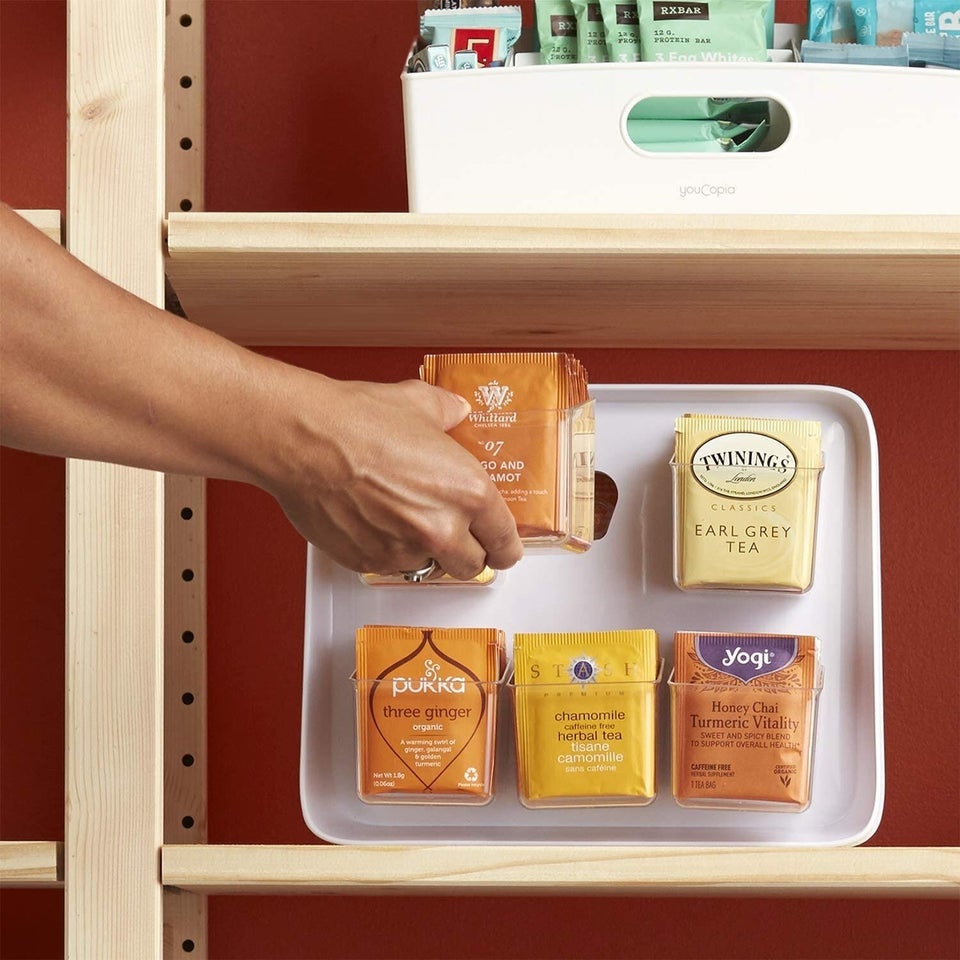 If You're Drowning In Stuff, Consider Getting These 23 Space-Saving Organizers
Popular in the Community