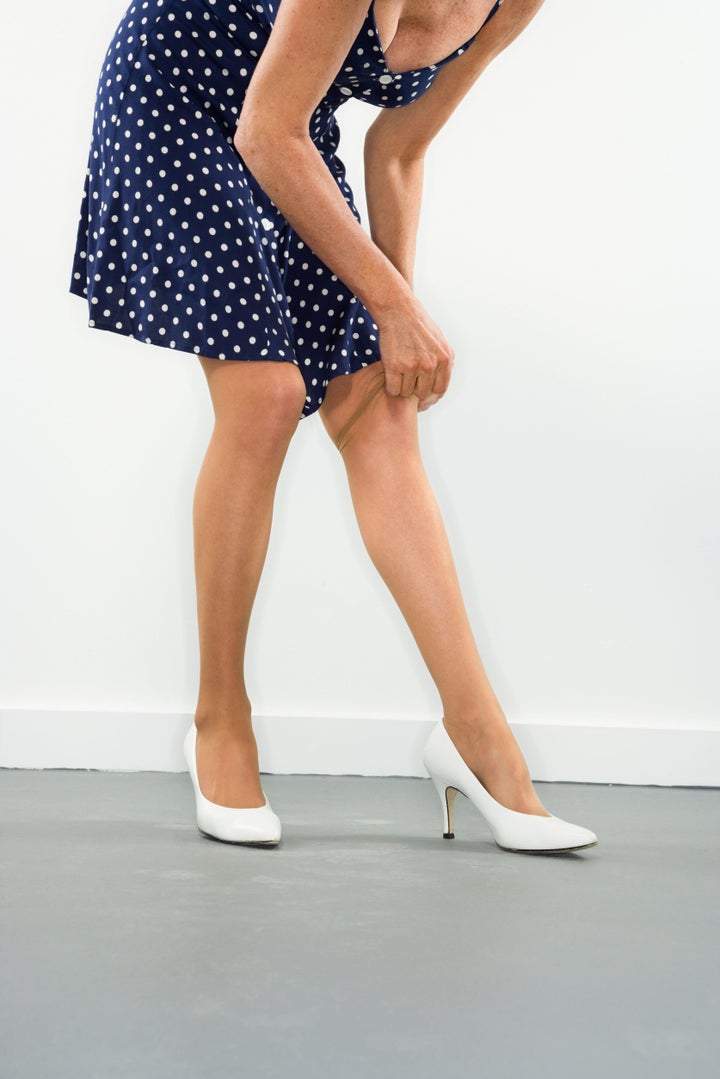 As winter rears its head, scarves, coats and all things wool make their triumphant return. Rather than banish their beloved skirts and dresses into months of hibernation, women look to the large array of novelty hosiery available to them to continue showcasing their gams. After 15 years, someone we haven't heard from in a while is ambitiously looking to be the one women reach for in expanding their sartorial options. Our old friend, L'eggs.
According to Slate, L'eggs is taking advantage of the traditional hosiery season to revive the market that has been struggling through continually falling sales over the past 15 years. After releasing a new ad campaign in the spring, L'eggs is rearing up for the holiday season by capitalizing on TV advertising with "increased spending" as Angela Hawkins, director and general manager of hosiery at Hanesbrands (which now owns L'eggs), told The New York Times. In an attempt to revive the traditional women's hosiery that gained popularity in the 1970s, L'eggs is reinventing pantyhose in hopes of enticing the 18- to 34-year-old crowd.
While L'eggs latest target are those who were just out of diapers when L'eggs were worn by the majority of women, the steady sales of "novelty hosiery," rather than traditional sheer pantyhose, within this demographic has given L'eggs a last glimmer of hope. Recent trends have seen today's young women donning tights up and down the color spectrum, (even under shorts), leggings are often worn as a substitute for proper pants, and we've even seen the integration of the "jegging" into everyday vocabulary. However, for the Post50 demographic the almost foreign term "pantyhose" seems to have been filed in the archives.
A more lenient dress code even has Generation Jonesers bidding adieu to the once female fashion staple. Beside bearing her arms for her portrait, First Lady Michelle Obama even stated on The View, "I stopped wearing pantyhose a long time ago because it was painful and they'd always rip...it's inconvenient." Last month, a blogger for Huff/Post50 shared with us her woes following an attempt to excavate stores for what seems to be the now extinct species of the control top pantyhose.
Nonetheless, L'eggs is pushing ahead with modernization; they've ditched the old slogan ("Nothing beats a great pair of L'eggs") for a new one ("You're In Luck. You're In L'eggs") and have even taken up a social media presence and launched a sweepstakes.
While the First Lady ditched her hose, L'eggs is now looking to the always classy Kate Middleton, who regularly sports sheer hose, and the vintage style of popular shows such as "Mad Men", to help boost their much wanted come back.
Do you still wear pantyhose? Do you think the L'eggs reinvention will resonate with a younger audience? Check out their new advertisement below.
REAL LIFE. REAL NEWS. REAL VOICES.
Help us tell more of the stories that matter from voices that too often remain unheard.