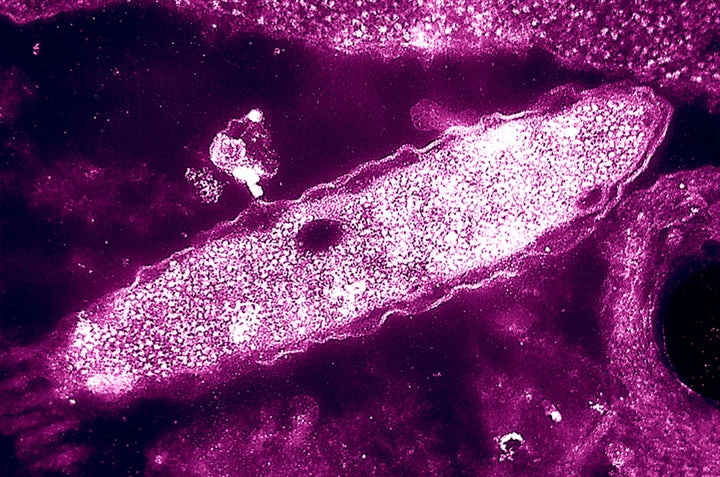 Twelve people in the Flint area died of Legionnaires' disease, a severe pneumonia, following the switch to sourcing drinking water from the Flint River, according to state health officials. A total of 91 cases were reported in Genesee County from 2014 to 2015, more than seven times the number of Legionnaires' cases the county typically reports. And the number of actual cases are likely even higher, as the number of pneumonia and flu deaths in the county also rose after the switch.
Legionnaires' Disease Is A Problem Nationwide Too
The problem is not limited to Flint. The Centers for Disease Control announced this month that the number of Legionnaires' cases in the U.S. has almost quadrupled over the past 15 years with about 5,000 people being diagnosed with the disease in 2015. Other estimates put that number closer to 18,000. Among these were the more than 120 people sickened in the Bronx, New York, last year, 12 of whom died, plus another 13 killed and dozens more sickened following an outbreak at a state veterans home in Quincy, Illinois.
The CDC says the rise in Legionnaires' cases is largely linked to improper water management, most frequently inside buildings that have large water systems, namely hotels, hospitals and other health care facilities. Buildings where the bacteria is present often haven't used enough disinfectant in their water or have not made needed repairs to filters or other equipment.
What Experts Know About Legionnaires'
Legionnaires' is caused by breathing in small water droplets or mist contaminated with the Legionella bacteria and is named after the site of its first confirmed outbreak, the 1976 American Legion convention in Philadelphia. The vast majority of cases are so severe that hospitalization — often in the intensive care unit — is necessary. The disease is fatal for about 10 percent of those who contract it.
Dr. Janet Stout, the director of the Special Pathogens Laboratory and a research associate professor at the University of Pittsburgh, has been studying Legionella for more than 30 years. She believes many other factors explain the uptick in cases, including: climate change, aging water infrastructure and improved ability to diagnosis the disease.
The bacteria that cause the disease are pesky, too. Legionella are uniquely persistent due to the way the bacteria grows and survives — typically in the biofilm of microorganisms that builds up within a water distribution system over time.
As Erik Olson, health program director at the Natural Resources Defense Council, described, once Legionella have colonized a distribution system, standard water treatment technologies can't do much about it.
"Once it's out there, it's pretty hard to get rid of," Olson told The Huffington Post.
Despite the disease's severity, Stout argues that Legionnaires' often flies under the radar because it largely impacts an older population, compared to the much younger population most severely affected by lead exposure. Also, lead contamination tends to be more widespread versus a Legionnaires' outbreak, which is generally isolated to a specific building.
"It's kind of puzzling why this doesn't get more attention," Stout added. "These conditions occur across the nation every day, so the conditions are ripe for it to occur again. It's right under our noses."
How We Can Get Legionnaires' Under Control
So what's the solution? Experts say testing is key but, as yet, not required, even in settings like hospitals where the risk of an outbreak is high.
This month, testing at Pittsburgh's Allegheny General Hospital confirmed the presence of Legionella in the hospital's water system. Though no illnesses linked to the hospital were reported the facility is taking steps to address the issue. On Wednesday, it announced that they would follow the recommendations of county health officials and expand its testing for Legionella.
"They're doing everything right," Stout said of the facility.
Still, testing remains voluntary for hospitals like Allegheny General, and though not all facilities address the issue proactively, that could be changing. Stout is a member of the American Society of Heating, Refrigerating and Air-Conditioning Engineers' Legionella committee, which last year introduced the nation's first advisory standard for assessing Legionnaires' risk in buildings.
The CDC is also embracing and promoting a more proactive risk management model, which Stout says makes her feel optimistic.
She is also hopeful that more individuals who contract pneumonia are beginning to ask to be tested for Legionnaires', which requires a different antibiotic for treatment than more common pneumonias.
While people older than 50, smokers and individuals with weaker immune systems are most at risk of contracting the disease, Stout pointed out that anyone can contract the disease.
"People need to realize there are cases occurring in younger and healthier people. It's going to affect people you know," Stout said.
"We don't want to scare people in the sense of we're all going to drop dead from Legionnaires' disease," she added. "The danger is not there for everybody but you have to be your own advocate."
Still, the risk is real and voluntary testing can only go so far, Olson emphasized.
"You're not going to find what you don't test for," Olson said.
Last year, the Environmental Protection Agency issued a new draft document highlighting Legionella control strategies but has stopped short of any new regulations buildings must adhere to.
"I worry that folks may basically decide not to test because if they test and find it, then what do they do?" Olson said. "It's a worrisome problem and I don't see any major motion from regulators to actually do anything to fix it."
HuffPost reached out to the EPA to ask why further regulations have not been introduced. We will update this piece if we hear back.
Joseph Erbentraut covers promising innovations and challenges in the areas of food and water. In addition, Erbentraut explores the evolving ways Americans are identifying and defining themselves. Follow Erbentraut on Twitter at @robojojo. Tips? Email joseph.erbentraut@huffingtonpost.com.
Before You Go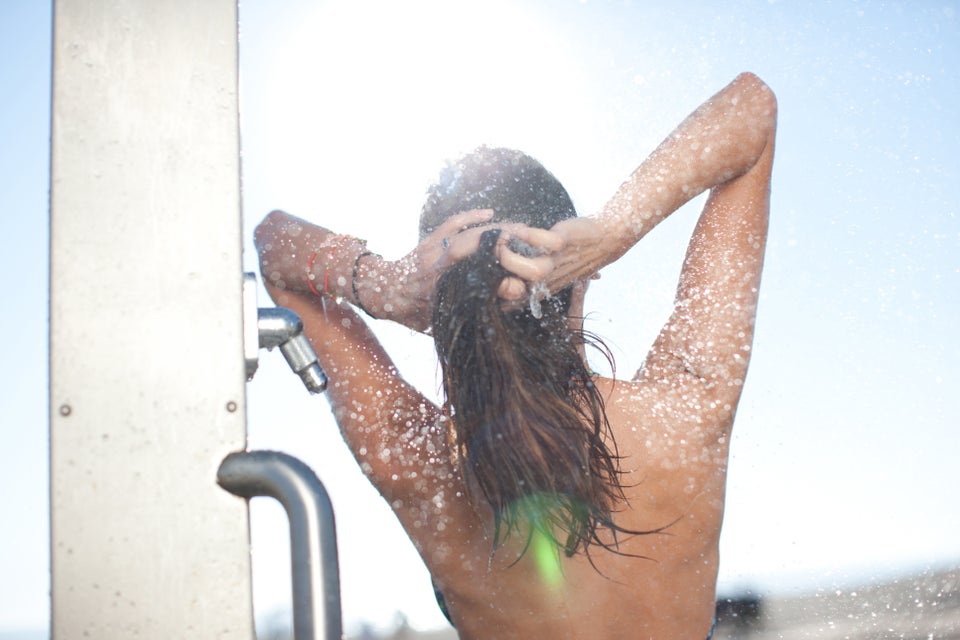 5 Ways To Save Water
Popular in the Community