It's well known that "The Blues Brothers" are well loved around Illinois, but one Australian Lego builder who counts himself among the BB diehards has taken his affection for Jake and Elwood to another level.
"I've been a fan of the "Blues Brothers" since I was really young" says Bricktease founder Duncan McConchie in a "making of" video for his latest hit (embedded above). "The chase through the shopping mall has always been a favorite."
To create the iconic clip from the (now-demolished) Dixie Square Mall, McConchie says he re-watched the scene "loads" of times, plotted a rough map and began pulling together pieces to make the figures.
In all, it took between 8-10 hours to put the set together, 2,400 photos to make the scenes, more than 70 total hours of filming and more than 5,000 individual bricks for the set -- though McConcie notes, "I'm sure the number is actually much higher than that, but I didn't count them all."
Related
Before You Go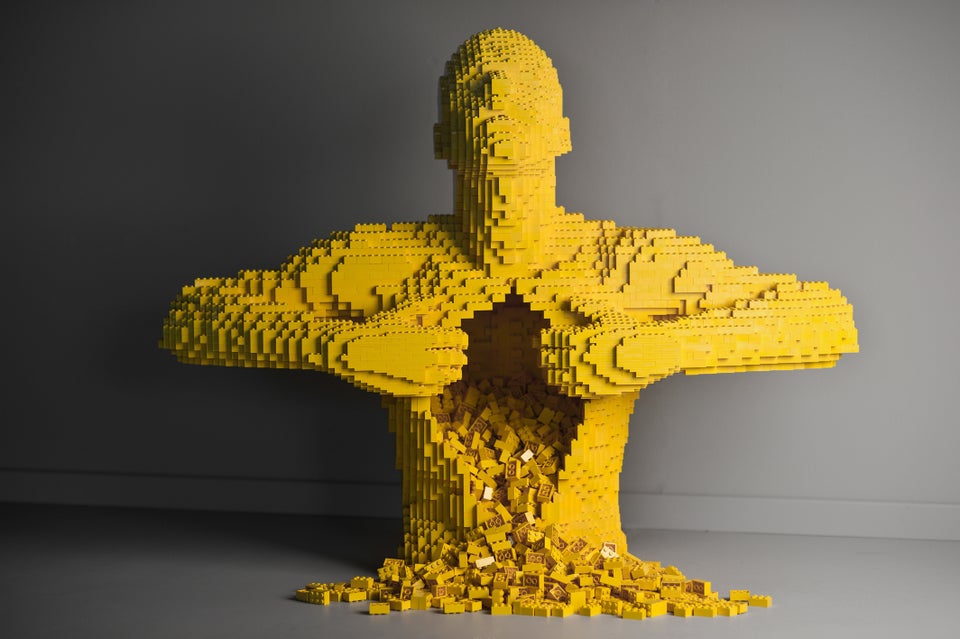 Lego Artist Nathan Sawaya
Popular in the Community