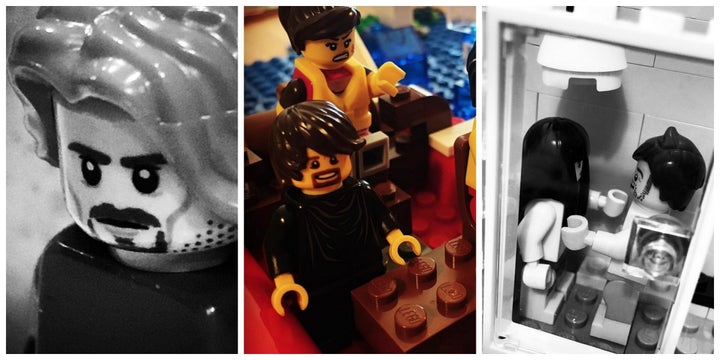 If there is evidence that we live in a world that is actually a parody of another, realer world, it is Karl Ove Knausgaard. Here he is, looking contemplative, in the way an actor playing a bestselling, world-weary novelist might.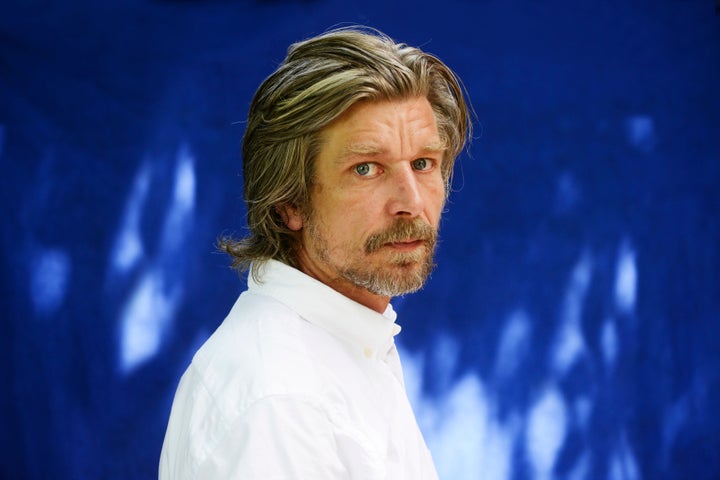 Not only does Knausgaard look like a bestselling, world-weary novelist: he is one! His seven-book series, My Struggle, was published in Norway in the early aughts, and has since been translated into 22 languages. Fans in his home country are obsessive; some have been reported to track down his family and others mentioned in the books. The English versions haven't unleashed as much fervor, but the series was nominated for the Believer Book Award in 2012, indicating a strong impression made on American critics and audiences, too.
Knausgaard's observations are childlike, which is to say that they're both wonderful in their simplicity and kind of dumb. Although his writing brims with beautiful sentences (like this one: "Then I met Linda and the sun rose"), it is also plumb with earnest remarks (like this one: "The only thing that does not age in the face is the eyes"), which are easy to make fun of. 
So, there are parodies. A funny rendition of Knausgaard-themed Bingo has a square labeled, "Knausgaard is being a dick," "Knausgaard is smoking a cigarette," "Knausgaard is chilling with his brother," and "Knausgaard is shitty at playing guitar." The latest riff: an Instagram feed called @legokarlove recreates scenes from My Struggle, but with Legos. A family sits around a dinner table, preparing to eat platefuls of huge fish. A man smokes in solitude on a balcony. A couple takes a shower.
It's not the stuff of kid-architect dreams, but the pairing of realist drama and toys for young boys is actually genius. The aim of My Struggle is to make weighty observations about the banality of everyday life -- and what could be more ordinary, at least for American men, than a set of Legos? They're nostalgic, magical, and a little tedious. Sounds like Knausgaard's thoughts on the world at large.
"I palmed the child's toy before placing it among the other blocks," @legokarlove might've written. "It snapped into place, completing the scene. I went outside to smoke."
Calling all HuffPost superfans!
Sign up for membership to become a founding member and help shape HuffPost's next chapter
BEFORE YOU GO
PHOTO GALLERY
A Lego Vatican Rises In Philadelphia