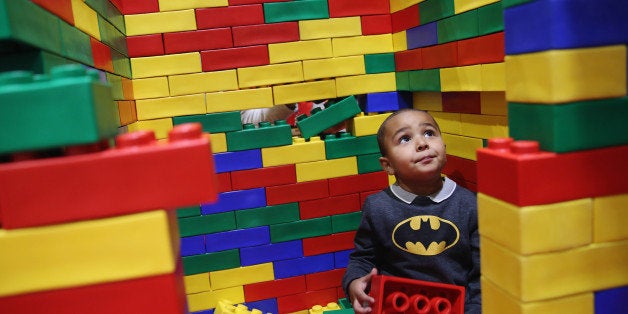 The move is a testament to the company's "continued ambition to leave a positive impact on the planet, which future generations will inherit," Lego Group owner Kjeld Kirk Kristiansen said in a news release.
Part of the investment will go the establishment of a Lego Sustainable Materials Centre in Denmark, which the company says will be staffed with more than 100 specialists. The centre is slated to open its doors by 2016.
"This is a major step for the Lego Group on our way towards achieving our 2030 ambition on sustainable materials," CEO Jørgen Vig Knudstorp said. "We have already taken important steps to reduce our carbon footprint and leave a positive impact on the planet by reducing the packaging size, by introducing [Forest Stewardship Council] certified packaging and through our investment in an offshore wind farm. Now we are accelerating our focus on materials."
As NBC News notes, Lego blocks have been made from "a strong, resilient plastic known as acrylonitrile butadiene styrene (ABS)" since 1963. The company reportedly uses more than 6,000 tons of plastic every year to manufacture the toy blocks. In 2014, it made 60 billion Lego pieces.
This page contains materials from The Huffington Post and/or other third party writers. PricewaterhouseCoopers LLP ("PwC") has not selected or reviewed such third party content and it does not necessarily reflect the views of PwC. PwC does not endorse and is not affiliated with any such third party. The materials are provided for general information purposes only, should not be used as a substitute for consultation with professional advisors, and PwC shall have no liability or responsibility in connection therewith.
Related