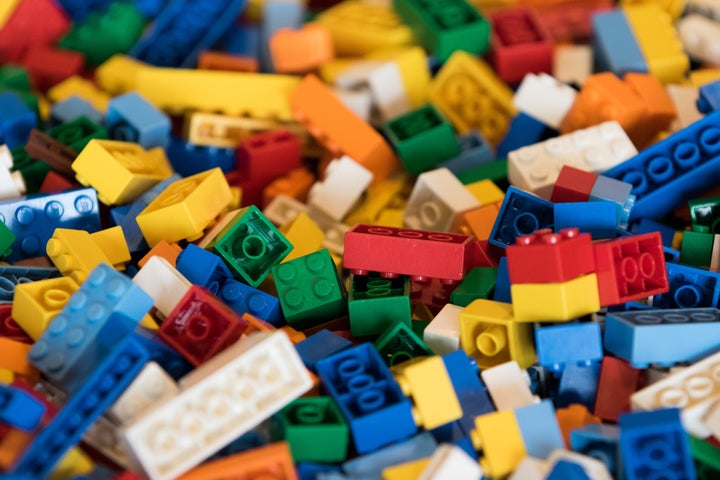 Investing in Lego turns out to be pretty lucrative -- and we're not just talking about those original Star Wars sets.
The Danish toymaker's colorful blocks sold are selling for better returns than gold, new analysis shows. The Telegraph found Lego sets in "pristine condition" have risen 12 percent in value by 12 percent each year since 2000. Gold investors have seen an annual gain of 9.6 percent over that period and the S&P 500 4.2 percent.
Some of the most valuable toy sets have increased tenfold on secondary markets like eBay since they were first released. Café Corner, which came out in 2007, is now worth around $3,100, or over 20 times its original price. Star Wars items continue to sell for thousands of dollars, with the 5,000-piece Ultimate Collector's Millennium Falcon set from 2007 now worth over $4,000.
Lego's profits have soared in recent years -- and its revenue growth is regularly beating those of its rivals Mattel and Hasbro. Demand has been so high that the company has had trouble in recent months fulfilling orders. And it's made strategic partnerships with Hollywood franchises, like Star Wars and Harry Potter, to ensure its dominance in the toy industry.
All of this is just another reason to love Legos. The company has taken a lead on sustainability, announcing last June that it would spend $150 million over the next 15 years to develop new environmentally friendly materials that would replace its traditional plastic blocks. Lego's plant in Denmark currently produces over 70 million bricks a day. The company also opened a wind farm in Germany in October and aims to be fully renewable by 2020.
Lego has been recognized as one of the early proponents of gender-neutral toys, but the company has released pink versions of its sets for girls and most of its character figurines and users are male. In 2012, the company received criticism for its Lego Friends line, which was marketed specifically to girls. In response to growing demand, however, Lego has started to introduce more female minifigures to its collection, like a paleontologist, an aerospace engineer, an astronaut and others in STEM fields.
Calling all HuffPost superfans!
Sign up for membership to become a founding member and help shape HuffPost's next chapter