A Legoland park has taken a major step in recognizing its guests with autism and their needs.
Legoland Resort Florida has been teaming up with the North and Central Florida chapter of the organization Autism Speaks since early 2016 to make its amusement park more friendly for guests on the autism spectrum. In a press release posted on Tuesday, the resort in Winter Haven, Florida, explained some of the features it has added since then including "quiet rooms" and a pass specifically for guests with autism who may have difficulty waiting in line.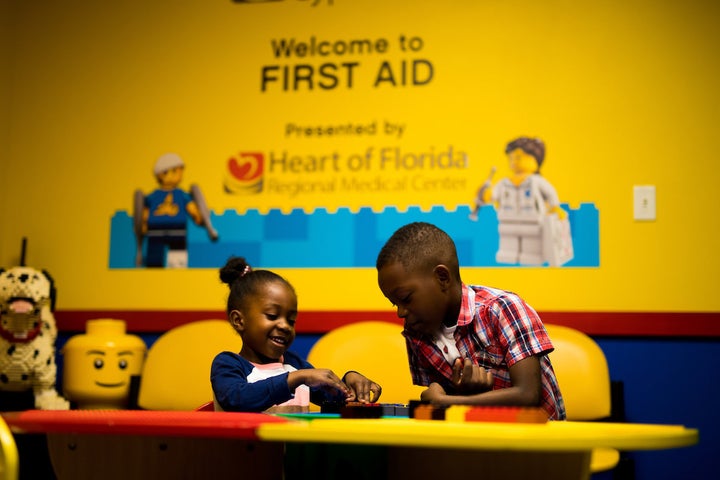 The "quiet rooms" are located in the resort's Annual Pass, First Aid and Baby Center facilities. Along with building tables for kids to play with Legos, the rooms include noise-canceling headphones, weighted blankets and squishy toys to make guests more comfortable. At no cost, guests on the autism spectrum can also get a "Blue Hero Pass" for attractions if they are unable to wait in line.
Brittany Williams, public relations manager at Legoland Florida Resort, told The Huffington Post the park has also changed its "social stories" offerings which feature guides of every ride and show. This ensures guests won't be startled by loud sounds, shining lights or other parts that might make guests with autism uncomfortable.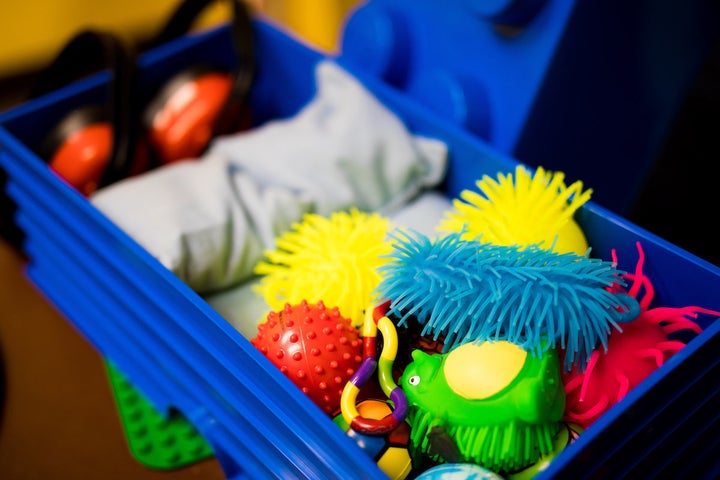 Legoland's "Model Citizens," also known as its employees, will also receive specific training during orientation so they can learn how to best interact with guests with autism and their friends and family.
"Our Model Citizens (employees) are trained to understand what autism spectrum disorder is," Williams told HuffPost via email. "They are taught what types of resources are available to assist guests with autism spectrum disorders and their caregivers and can direct them accordingly."
Throughout Autism Awareness Month in April, Legoland Florida Resort will be a part of various events focused on autism throughout the state. A portion of the ticket sales in April will also go to the North and Central Florida chapter of Autism Speaks, which will offer discounted tickets to its supporters.
When the park announced in March 2016 it would be adding features for guests with autism, Rex Jackson, director of marketing and sales, told the Orlando Sentinel the changes would make sure the resort "is truly built for all kids."