In January 2012, Lego is launching a new line of toys. Straying from their usual batch of ninjas, trucks, rockets, racecars, superheroes and robots, these new Legos will embrace a more traditionally feminine aesthetic. A company that has focused its marketing efforts almost solely on boys for the last five years is now trying to break into the female market.
In this week's cover story about the new toys, Bloomberg Businessweek reported that Lego Group's revenues have increased 105 percent since 2006 -- around the time that they focused their marketing efforts more specifically on boys. The company has tried in the past to create girl-centric Legos, but each initiative floundered.
Lego Group's CEO, Jorgen Vig Knudstorp, sees the new line, being called Lego Friends, as a venture that will succeed because the toys contain the same basic features that all Legos do, yet are specifically designed to optimize young girls' play preferences.
"This is the most significant strategic launch we've done in a decade. We want to reach the other 50 percent of the world's children," he told Businessweek.
Lego Friends is definitively girly. It features five main characters -- teen and pre-teen girls, each representing a different archetype, all of whom reside in the fictional Heartlake City. According to The Brick Blogger, there's Mia the animal-lover, Olivia the smart girl, Emma the beautician, Andrea the singer and social butterfly Stephanie. Each Lego set comes with a character figure (which is larger and more shapely than the traditional figurines), and a setting. Examples include a city cafe, a dream house, an inventor's workshop, a puppy house and a splash pool. All of the sets incorporate a whole lot of pinks, purples, pale greens and pale blues.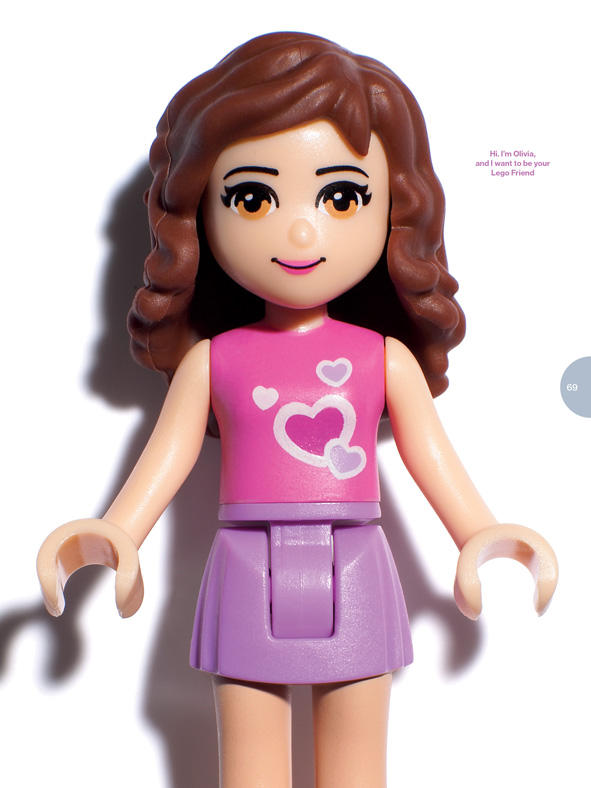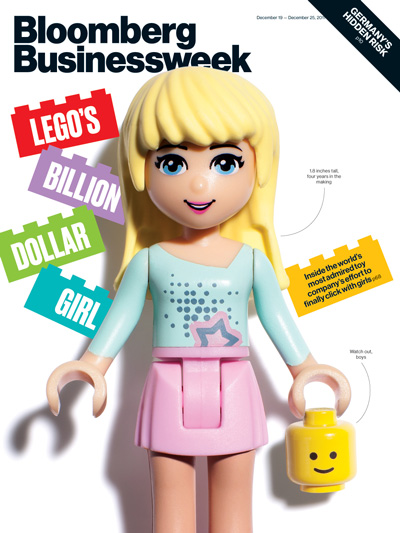 Photos courtesy of Bloomberg Businessweek, photographed by Nick Ferrari
These toys were designed based on research conducted by Lego Group, looking at the differences in the ways that boys and girls play. Researchers discovered that while boys tend to build a model from beginning to end, and only play once it's completed, girls prefer to pause mid-build and play with their Legos as they go. These new Lego Friends building sets attempt to provide that ability. The pieces are bagged so that play can begin even while only part of the model is completed. The boxy, traditional figures were also ditched based on recommendations from these researchers.
A commercial that shows girls building creative models with plain Lego bricks would have been cheaper, but we've reached the point where girls see blocks in primary colors and think they're not for them.
And while it's clear that Lego Group is embracing many traditional gender stereotypes, some experts told Businessweek the sacrifice is worth potential rewards.

"If it takes color-coding or ponies and hairdressers to get girls playing with Lego, I'll put up with it, at least for now, because it's just so good for little girls' brains," says Lise Eliot, a neuroscientist at the Rosalind Franklin University of Medicine and Science in Chicago and author of "Pink Brain Blue Brain."
So what do you think? Will you buy Lego Friends sets come January 2nd?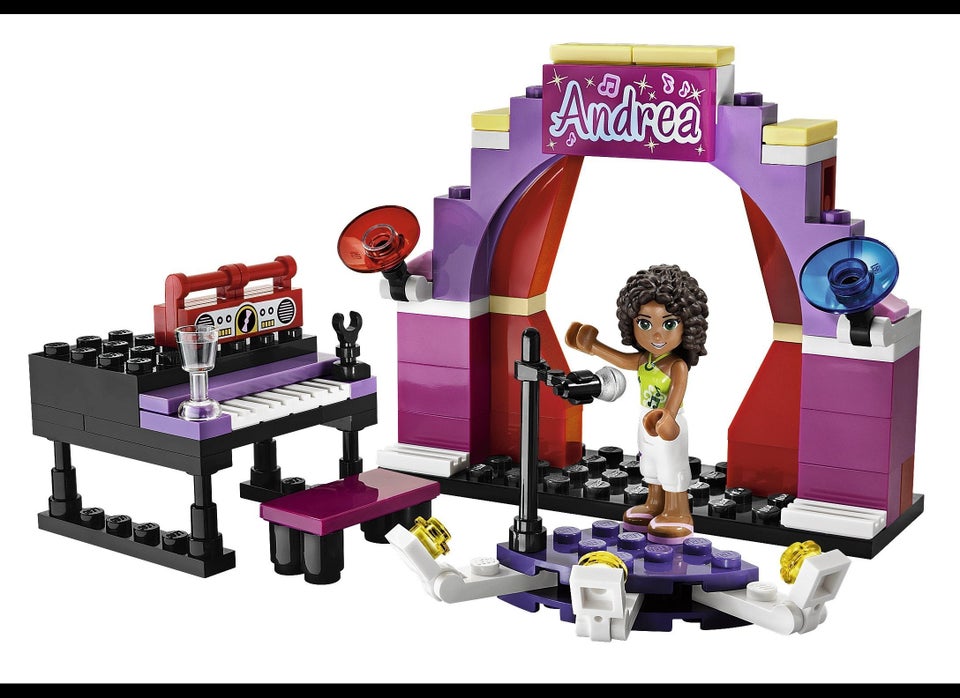 Gallery
Popular in the Community