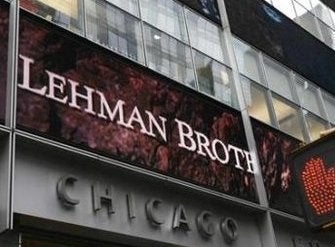 If you thought the spending habits of Wall Street bigwigs was bad, wait until you hear about their wives.
In her new book "The Devil's Casino", Vicky Ward details the flashy and backstabbing ways of Lehman wives such as Niki Gregory and Kathy Fuld.
Gregory, wife of Lehman president Joe Gregory, was reportedly known for taking trips to Los Angeles just to shop, and had such a huge shoe collection that she'd give tours of it to other Lehman wives.
The Gregorys were viewed by colleagues as people who needed to show off their wealth. No one else flashed cash quite like Joe, and he couldn't help but tell all the other senior executives that his personal annual spending budget was $15 million. Joe also had both a seaplane and a helicopter ready for his daily commute.
And sadly for Fuld, wife of Lehman CEO Dick Fuld, when the music stopped for the company and the family was forced to sell some of their art collection, she was apparently knocked out of contention for the chairmanship of the Museum of Modern Art.
Lehman Brothers became the largest bankruptcy filing in US history in September of 2008.
Related
Popular in the Community