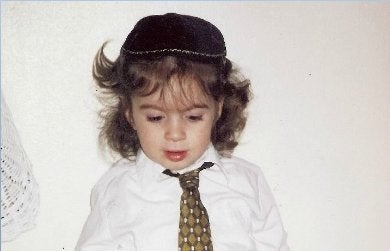 NEW YORK -- The family of an 8-year-old New York City boy who was abducted and dismembered has set up a website in his honor.
The website shows photos of Leiby as a baby and toddler and says donations "will accomplish all the wonderful things that Leiby would have achieved -- had he lived."
Leiby's suspected kidnapper, Levi Aron, was indicted Wednesday on charges of murder. He's previously pleaded not guilty to the charges.
Police say Leiby got lost leaving day camp and asked the suspect for help before he was killed last week.
In a press release about the website, Leiby's father outlined the foundation's intentions:
"Had my dear son Leiby lived he would have contributed so much good to the world. He was such a sensitive and kind soul. Now that his beautiful life was cut so short we should not allow the world to miss out. Our family wishes to establish the LEIBY KLETZKY MEMORIAL FUND to perpetuate the memory of our dear Leiby and to keep him alive in our hearts and minds. This fund would help anguished families in crisis and need, something that Leiby would have wanted to do had he been given more years of life."
Since opening yesterday the site has raised $61,581 from 1,365 supporters.
Popular in the Community