If you wonder why I'm making this comparison, then you're probably not Costa Rican. So before going on any further, I'd like to try (and I say try because no word will do it justice) to explain what the past World Cup meant for Costa Rica. Yes, we beat a bunch of big teams...the "the group of death" was left behind, and the world kind of fell in love with the team. But back home, well back home it meant a lot more.
It meant so much for me and my friends Oliver and Racha that we decided to DRIVE to Brazil. Yes, drive. This came hand in hand with the requirement to quit our jobs, launch a TV show (Subite al Chunche), and the need to raise enough sponsorship money to fund it (and the trip) without having to sell an organ. We also had three months to plan the whole thing. While I will not go into detail about this part (I'll leave that for the book I'm planning to write) what happened in the next five months felt like nothing short of a miracle. We got the support, we launched the show, and we actually drove the distance. The point is we made it in one piece, and actually developed quite an intense following along the way. So when we entered the stadium against Uruguay, we felt like the coolest kids in school. Which was awesome. But nothing could prepare us for how the first goal against Uruguay would feel like.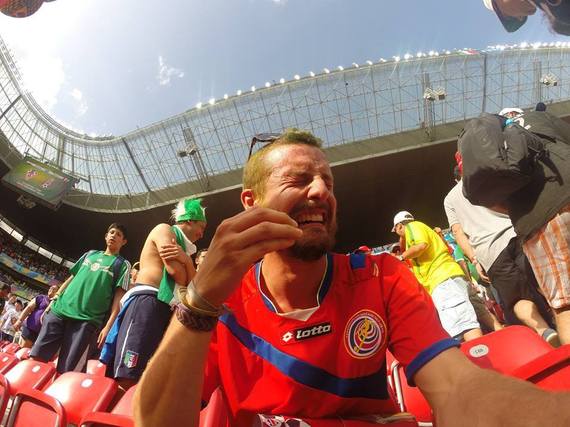 There was something about that moment when Joel Campbell scored that put aside everything, for everyone at the stadium. And most importantly, for everyone in the country.
For the next month, Costa Rica underwent what must have been one of the strangest social experiments in its history, reaching the quarterfinals of the World Cup for the first time in its history. And while in Brazil it was expected to see passion in the streets, I could not believe it when my mom told me over the phone that she had gone out to the street to celebrate next to a bus stop, hugging strangers passing by. I knew something deeper was at work. Insurance claims went down (even when sales of alcohol dramatically spiked), families got back together (I actually have a story behind this one), and socially dividing lines became blurry for the first time in decades.
My theory is that while the football was beautiful in its own right, it was ultimately the embracing of vulnerability that really impacted and most importantly, united people.
The innate desire to hug strangers, yell and/or dance uncontrollably and dare to say whatever is one our minds showed our innate capacity to step outside our confort zones into vulnerability, and into empathy. We understood them, and they us, regardless of their social or financial background.
And although life went back to normal, the stories those goals (and La Atajada de Keylor) left behind will undoubtedly find themselves frequent visitors of every park and bar around the country.
As for my life, the legacy was just as dramatic. I went on a spectacular road-trip, influenced others to dare deeper and more often, see those goals live and feel the ecstasy of history in the making; and even got a scholarship to study in the UK.
Which brings me back to the present. I'm on a train, in the UK, and 24 mins ago--when I started writing this article-- I passed through a small city called Leicster on the train and noticed that most of the people that got on the train (from old ladies to young boys) were still wearing the team's official shirt. I guess it reminded me of going back to Costa Rica and seeing people still wearing the shirt on bus stops weeks after the tournament had ended.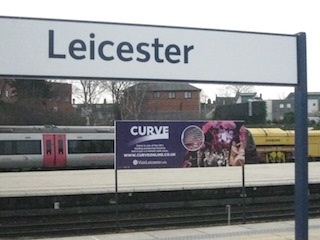 So to small teams with big hearts, I say cheers and ¡pura vida!, may they continue to inspire us to feel ecstasy and to tell legendary stories of that time we cried like babies in front of everyone...and--perhaps momentarily--didn't one bit of what anybody thought.
Here's to the most beautiful sport in the world.
Calling all HuffPost superfans!
Sign up for membership to become a founding member and help shape HuffPost's next chapter