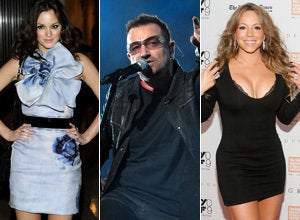 "Gossip Girl" star Leighton Meester is continuing her crossover into music with a recording of "Christmas (Baby, Please Come Home)." Meester's biggest singing success to date was her vocals on the Cobra Starship summer hit "Good Girls Go Bad."
Below is Meester's take on the Christmas song, also available on iTunes, and below THAT are the U2 and Mariah Carey versions.
Take a listen and decide.
HEAR LEIGHTON:
WATCH U2:
HEAR MARIAH CAREY:
Popular in the Community