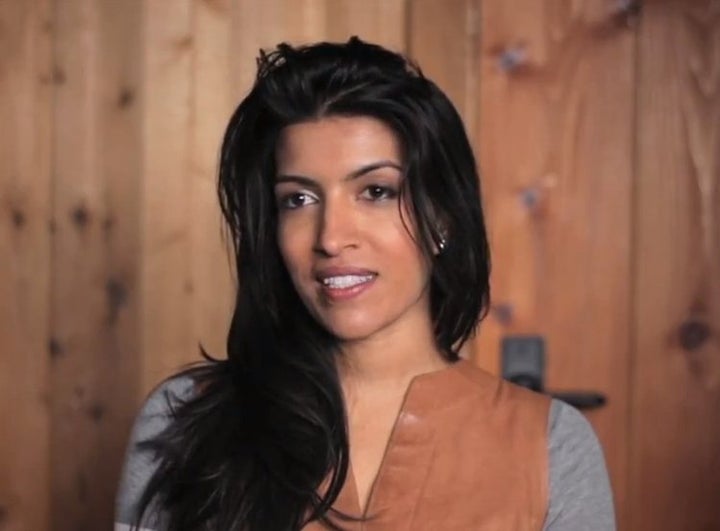 Leila Janah, 29, is the founder and CEO of Samasource, a nonprofit that offers employment in digital work to people in impoverished communities. Samasource finds companies struggling with online tasks such as comment moderation, tagging, or transcription, and connects them with digitally-skilled workers living in places with extremely high unemployment. Summing up her company's philosophy to PopTech, Janah said, "handouts are not going to end global poverty, but work -- real work -- just might."
But more recently, the exec has put on a new hat (or boot, as it were): Janah modeled for Sorel, a boot manufacturer known for making "footwear for the fearless." She said that Sorel aligns with her values and provided good publicity for Samasource. "They paid us to do the campaign, and we didn't have to hire a PR firm, so it's a win-win," she said, adding that she modeled to show women and young girls that you can be smart and successful while also having an "aesthetic sense."
What's the experience like of being a model for a fairly high-profile company?
I guess it's a little bit weird to have a hair and makeup team, and a stylist, and a bunch of people around for a couple of days, because it's so different from my normal reality. And I looked at some of the comments on the video [Sorel released for the campaign] and they were like, "Yeah right, this woman doesn't run a company, she's some model that they hired." And that was really weird, because I have no experience doing anything like that. I went to a good school, I worked in business, non-profit, and development my whole life, so it's just funny that that was the assumption.
You're a tech entrepreneur, and that's considered really empowering. But the modeling industry gets criticism for being anti-feminist. Were you ever conflicted about being a model?
Yeah. My mom was a big feminist, and when I was growing up I wasn't allowed to have typical girl toys, she did not let me have dolls. Barbies were banned in our household. She read feminist books to me, my mom was a major feminist. She came to the U.S. in the '70s when women were treated very differently, and I think a lot of her ideas about the treatment of women were formed in a different era. I'm in a very different world where I feel women can do anything they want, and it was very hard for me to decide to do this, given my mom's feminist background.
I always loved fashion and clothes. Not because I think that's a woman's place, but because I care about aesthetics. I like art, I like going to art museums, and to me these things are just manifestations of one's aesthetic sense. So I view this Sorel thing as, first, in line with my values about women conquering the world -- if you look at Sorel boots, they're pretty sensible shoes, you can wear them in a refugee camp or trudging through the streets of India as I'm about to do in a few weeks, or here in San Francisco. I thought that was pretty cool. And it wasn't a super girly campaign. It appealed to my feminist roots and instincts. And my style icons are women like, there's an amazing woman named Beryl Markham, she set a record flying east to west across the Atlantic in the 1920s, she wrote an amazing memoir. Do you know her?
Yeah, I know her, she's awesome!
She had a tremendous amount of style, and she was not the type of woman who was sitting there, holding lunches or filling her china cabinet. So to me, there is a way to be a feminist and also care about style, and that's what led me to do this campaign.
Post-campaign, what do you have to say for yourself?
I think it's unfortunate that we still can't imagine that women who want to be fashionable or who would show up in an ad like this Sorel campaign can also be competent CEOs of tech companies or other sorts of businesses ... And I will say it's funny that comments on the video are like, "Yeah right, we could never imagine this person running a real company." And I wonder why that is. Is it because of, like, people think that if you're in a video like that, you must have to spend all your time on hair and makeup and you wouldn't have time to run a company, or is it something else?
My fear is it's something else. It's if you look a certain way or dress a certain way, your brain must have developed in certain ways, and you must act in certain ways prescribed by a societal model. And that's really unfortunate.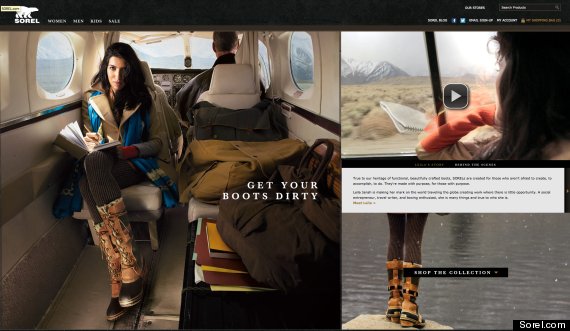 This interview has been edited and condensed for clarity.
Before You Go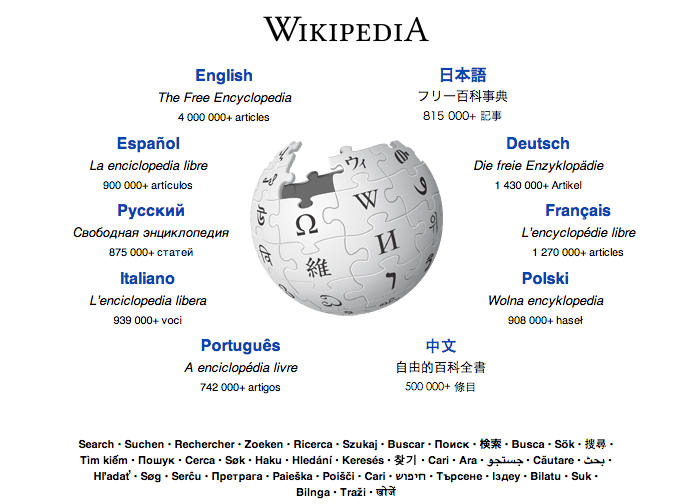 11 Techie Charities