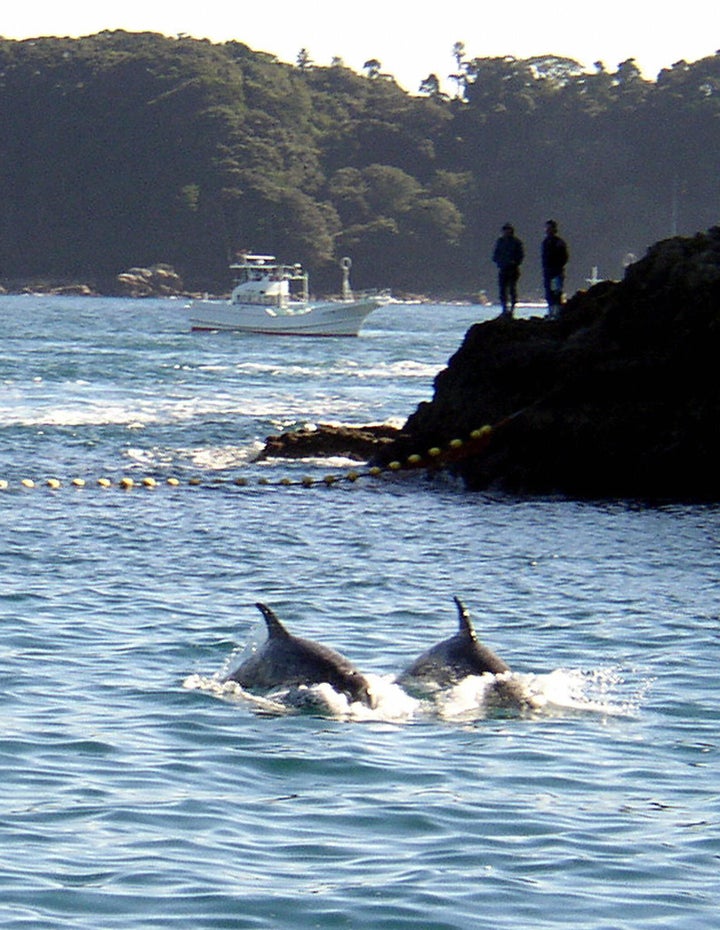 I haven't been able to write about my experience at Daytona this year yet, even though my race was almost a month ago. I think I needed time to heal. Daytona has not been kind to me. My first trip to the historic track was in 2001, the day Dale Earnhardt Sr. was killed on the last lap of the Daytona 500. It was my birthday.
I tested at Daytona for the first time in December of 2006, and since then I have worked tirelessly to get sponsorship in place to run a race car I was proud of, with companies that I believed in on the hood. Finally, two years ago in February 2010, I got to do what every stock car driver in America dreams of -- to race at Daytona. I had six environmental companies come together to support my race car: GREENandSave, LED Savings Solutions, NativeEnergy, groSolar, Home Efficiency Reports, and Eco Academy. There was also a seventh company, renewable energy company NextEra Energy Resources, who sponsored my December test at Daytona to prepare for the race in February. I had a decent race car; On the last day of testing we were seventh quick and Danica Patrick was fifth quick -- only 6/100 of a second faster -- and she was running with a team with financial resources far beyond my team. We did well for a small single-car team. I was one of only three women to qualify for the race on speed, starting 25th in the race. There were 2.4 million people tuning in to watch my race live on SPEED Channel. And while most eyes were on Danica, I knew this was a huge opportunity for me. It was the chance I had been working so hard for.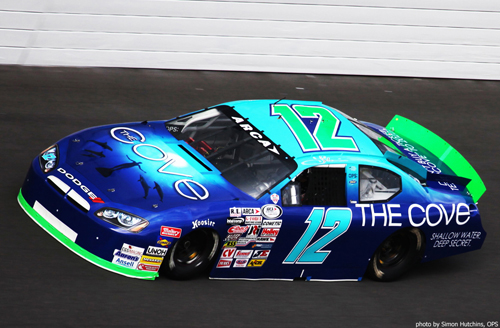 On lap seven, disaster struck: A veteran driver lost control coming out of turn two and caused "the big one," which took out ten race cars, including me. I was on the apron of the racetrack and was almost clear of the wreck when a car slammed into me from behind, pushing me back up into the racetrack where I was t-boned by another car. The car I had worked for months and months to raise the funds to race was now in a heap, all because someone behind me forgot to hit the brakes. I know he didn't mean to do it -- everything happens pretty fast out there at those speeds -- but it didn't make the outcome any easier to accept.
I was crushed. But Daytona is famous for being cruel. Dale Earnhardt lost the Daytona 500 nineteen years in a row before finally winning it in 1998. Daytona had broken Earnhardt's heart many times before giving him his perfect race. Daytona had broken my heart too, but she had not broken me. I would be back. It took some time to get back on my feet, but two years later I returned -- and this was no ordinary race car.
The sport of auto racing began the day that the second automobile was built. And for as long as car racing has been around, the race cars have been 200 mph billboards. But for many years, I have been wanting to do something different: to use my race car to make people think. Rather than just promoting a brand, my race car would address important issues. I hold a degree in biology, but I've been concerned about our environment long before I ever set foot in college. It's been in my thoughts for as long as I can remember. In 2007, I began adopting an acre of rainforest every time I drive a race car. Since then, I have raced with only green companies on my car and have walked away from sponsorship from companies doing bad things to our planet, sometimes keeping me on the sidelines. This season I took the next step when I launched what I call my 200 mph Eco-awareness program. The goal is to educate and engage the 75 million race fans in the Unite States and inspire them to rethink their day-to-day habits for our planet. Each time my race car hits the track, we will be addressing a different environmental issue and there will be a specific call to action. I have been working on this program for years, and finally this February, it went from being a great "think outside the eco-box" idea to the real thing.

The debut of my eco-awareness race car was themed after the Academy Award winning documentary The Cove, which exposed the annual slaughter of thousands of dolphins in a small cove in Taiji, Japan. The film, which won over 70 awards globally, also exposed the undeniable connection between dolphin parks and dolphin captivity with the largest slaughter of dolphins in the world. After seeing the film, I was so inspired that I traveled to Japan three times as a volunteer over the past two years. In December I called the director of The Cove, Louie Psihoyos, and activist Ric O'Barry, and they both agreed that if I could raise the funds to race, they would fly to Daytona and autograph 1000 dvds of "The Cove" to give away to the race fans.
On January 3 we announced our intention to collect donations to fund a "The Cove" themed race car at Daytona and get this important issue in front of mainstream America. I wasn't sure we would be able to pull it off, but I called and emailed everyone I knew and asked them to donate. If they couldn't donate, I asked them to share the donation page with their friends and family. I pushed it on my social media accounts. I held my breathe and was surprised to see the donations flowing in from all over the world. We told inquiring companies that if they donated to the cause, their logos would not be featured on the race car because this car was about saving dolphins, not selling products. And even so, carbon neutral website hosting company "pair Networks" stepped in because they believed in the cause. And just six weeks later, the ocean lovers, environmental community and race fans blew me away by rallying around the cause and helping me raise all the funds needed to get my The Cove themed race car on track at Daytona.
Eleven years to the day that Dale Earnhardt passed away, I returned to run my second race at Daytona with high hopes. I was driving the first ever ocean awareness race car to hit the high banks of Daytona. I had raised all the funds to race this car from the passion of people who rallied around the dolphin issue. Messages of support poured in from around the world, including France, Australia, Germany, and New Zealand. "We love you in Macedonia!" wrote Risto Hristov and @derekdonnelle tweeted "I'm not a NASCAR fan but I will have to watch it this year for @LeilaniMunter and her Cove car!" I felt like I was driving this car for every single person that had made a donation. I labored hours over the design of the race car, hand picking the blues to make sure the car was perfect, and it paid off: It was, and will remain, the most beautiful race car I have ever driven. Two of my heroes were in my pit box: dolphin activist Ric O'Barry and director Louie Psihoyos. We gave away 1,000 DVD copies of the film to the race fans. It was my birthday. I was living my dream.

I qualified 26th out of the 54 race cars that attempted the race, with 43 of us making up the starting grid. My team decided that our strategy would be to drop to the back of the field before the green flag to avoid "the big one" that had taken me out in 2010. We wanted the race cars to spread out a little bit before we started moving to the front. We wanted to be there at the end, when it counts. On lap 14, my left rear tire blew as I was coming out of turn two. Thankfully, I was able to keep the car off the wall and there was no damage to the race car. I came into the pits, got four new tires, and went back out only to have my heart sink to my stomach when I found my motor turning 6300 rpm instead of 7100 rpm. I changed to my back -up ignition box in case that was the problem, but nothing happened. Completely dejected, I limped around the rest of the race until my motor started smoking with 12 laps to go. I brought my beautiful race car to the garage, finishing 36th. Disappointed doesn't begin to describe the feeling. I had to sit in the car in the garage for a while, just trying to absorb what had happened.
When I returned home to North Carolina, I built up the courage to watch the race. Only then did I realize that my tire blowing was the reason for the great television coverage for the dolphins. As the heartbreaking image of my left rear tire flying off my race car played out on national television, SPEED TV commentator Rick Allen talked about the The Cove and recommended people watch it. Hearing his words, I felt a smile creeping on to my face. At the same exact moment that my racing dream was being smashed to pieces inside my race car, my activist dream of being a voice for the dolphins was echoing onto millions of television sets. One dream died as the other was realized.
Before the race, as I was strapping myself into my race car, I had asked the dolphins to help me be their voice. And they did. Everything was as it should be.

It was another heartbreaking experience at Daytona, but I know that I will be back again. At least I hope to be. Maybe I will be driving a themed race car again, but my hope is that the dolphin slaughter will end before next February and there will be no need. I will carry on, and continue to use my race car to address environmental issues and raise awareness in my sport. I just hope Daytona is nicer to me next time.
Popular in the Community