Written and directed by David Jette for The Brimmer Street Theatre Company and staged at The Bootleg Theater, "Leiris/Picasso" is iconic and iconoclastic, intriguing and indulging. Its clever premise riffs on an historical event - a 1944 table reading of a Picasso play staged by intellectuals of the French resistance. The danger they faced was real enough (gun-toting Nazis skulking in hallways), so the enactment itself had to be clandestine. The play Picasso offered flummoxed the Resistance: they thought they were convening to receive compensation from the Spaniard for having pilfered a huge swastika from the Louvre.
The play-within-a-play's tone was Marx Brothers absurd. Roles included an Onion, Silence, Anxiety, and a Tart, all served up by fusty, crusty, dusty French intellectuals (Jette's right, we do like to make fun of the French). The fiction of the play-within-a-play, the truth of the reading, and the production as a whole converge as an audacious gesture: occupied France was absurd: what better recourse than to exhort creative freedom and personal liberty?
Spoofs abound: on creative and intellectual types; on hapless Nazis; on the pecking order of celebrity; on the rightful role of art - and humor - in times of crisis. It's funny, it's instructional, and, in its way, it's moral. The script is inventive, well-wrought, and achieves that miraculous balance of being serious and funny at the same time.
The characters perfectly fill the stage. People (and Nazis) flying in and out the doors gave it the velocity of an English farcical whodunit. The acting flowed out toward and washed over us, as if we were flies on the wall.
The play started serious enough. Michel Leiris (Michael Bulger) and his wife Zette (Jenny Byrd) are preparing for the arrival of their guests. Their apartment is modest, not much being available by way of food and drink; and they live in constant fear of a surprise visit by gun-toting Nazis. He's nervous, she's excited, both for the same reason: the Resistance's avatar, Pablo Picasso (Fred Ochs), is about to arrive. Their preparations are interrupted by two visits by one of those gun-toting Nazis (Joseph L. Roberts). On the second visit he's kidnapped and spends most of the play in the closet. When Simone de Beauvoir (Amy K. Harmon) and Jean-Paul Sartre (Patrick Baker), brimming with Gallic gall, arrive, along with that immigrant, Albert Camus (Tyler Jenich), then things really pick up. Enter Picasso's mistress du jour, Dora Maar (Melissa Powell), followed by the great man himself, and all hell breaks loose, as would be expected in a room of egos the size of Rhode Island.
Plot development-wise, it's light years beyond Steve Martin's Picasso at the Lapin Agile. It's got a point that it sustains; Martin's got a point that fizzles before it even starts. There are no dead spots and, unlike Lapin Agile, it's not so damn self-conscious. Its message of resistance is instructive in any era, especially our own. A cautionary tale? It's more of a Canterbury Tale, full of the comic machinations when a throng of like-minded but very different people is thrown together and, well, shit happens.
Via script and direction, Jette articulated the looniness of the world (wasn't the Great War the war to end all wars?). With miraculous grace, he egged on the hamminess out of his actors without out turning the production into melodrama. Though the characters were icons of the cultural 20th century, each recognizable from art history and literature classes, the resemblance ends there. It's like Monty Python took the skeleton of a true story (March 19, 1944, Leiris apartment, staged reading of Picasso play) and fleshed it out with outrageous pratfalls and outlandish predicaments that made these titans - both for their cultural achievements as well as for simply facing up to Nazi oppression - all the more human and vulnerable. And then there was the notable exception of Picasso who, sui generis, seemed more a disembodied spirit of creative freedom and not just the matador shagging the pulchritudinous Dora and playing the picador to the imperious bullshit artist Sartre.
The he/she pairings were perfect. Ochs' Picasso was the cynosure of the production. From the palpitations of his anticipated arrival to the starstruck, gobsmacking responses to his presence, the energy in the production radiated from him. Ochs rose to the occasion, nailing the Spainard's brio and confidence and lust for art and life which, for him, unlike the others, were the same thing. Balancing tinny voluptuousness with genuine comic prowess, Powell's Dora shone as Picasso's (and everyone else's) muse, his paramour, and his caretaker.
Harmon's Simon was like Bebe Neuwirth's Lileth on Cheers: upright, severe, judgmental, taking a dim view on the proceedings but then, a few drinks in, hair down, she smolders. Baker's Sartre riposted Simon's Lileth with Kelsey Grammer's Frasier. Pompous and arrogant, he was also surprisingly vulnerable, getting gooey and dewy in the presence of Picasso.
Byrd's Zette dazzled as the giddy hausfrau, ebullient and extroverted, attentive to her appearance, more so when Dora splashed into the apartment. She was the perfect foil for her gawky, all-thumbs husband. Twiggy in stature, with a permanent beet red blush and a halting voice, it was hard - and therefore hilarious - to imagine that Bulger's Leiris was a leading avant-garde writer. Trying to be a perfect host he played the perfect fool.
It's equally hard to imagine anything less existential and angsty than Jenich's Camus. Looking, talking, and moving like Eb on the Green Acres sitcom, he was pragmatic and, being the only uncoupled character, he didn't have to extricate or otherwise involve himself with a significant other, which gave him a certain distance and the ability to serve either as a Greek Chorus or a canary in a coal mine.
Performances are 8pm, Thursday - Saturday. The show runs until July 24. Tickets are $29. The Theater is located at 2220 Beverly Boulevard, Los Angeles. For more information visit www.brimmerstreet.org.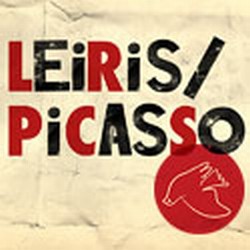 Calling all HuffPost superfans!
Sign up for membership to become a founding member and help shape HuffPost's next chapter