 Most women (and men) probably have trouble hearing criticism of their bodies, but elite female athletes -- those competing at Olympic-qualifying level -- are particularly exposed to public scrutiny and, as Houston's KHOU News noted in a report today, one in five of them suffer from eating disorders.
Even so, on July 24th the Melbourne, Australia-based Herald Sun published photos of Leisel Jones, the 26-year-old Aussie swimmer and eight-time Olympic medalist, taken recently and in 2008, claiming that she doesn't look as good as she once did.
The media outlet even published a photo caption stating: "The Olympic veteran's figure is in stark contrast to that of 2008." They also ran a poll asking readers whether Jones was "fit" enough to swim in the 2012 Olympics, Yahoo! Sports reported. Unsurprisingly, many haven't taken too kindly to the focus on Jones' physique -- especially on the eve of the 2012 Summer Olympics Games in London. Public outcry prompted the Herald Sun to take down the poll soon after it was published.
Melanie Schlanger, Jones' teammate on the Australian Olympic swim team:
Katherine Bates, former Olympic track and road cyclist:
Alice Tait, former Olympic swimmer:
Giaan Rooney, also a retired Olympic swimmer:
The backlash Thursday led to a conversation about whether the media should comment on athletes' physiques at all. Jezebel's Doug Barry had some harsh words for the Herald Sun:
Jones has a whole pile of medals ... to prove that she doesn't need the Herald Sun's permission to wear a bathing suit, so maybe the sports editors over there should keep all their grubby little opinions about her weight to themselves.
Yet this sort of intense body scrutiny is a fact of life for many women in the public eye, especially models and actresses. While some would argue that celebrities sign up for this, or that it's these women's responsibility to ignore the criticism, actress Ashley Judd feels differently. She hit back at the media coverage of her supposedly "puffy face" back in April in an op-ed. "We are described and detailed, our faces and bodies analyzed and picked apart, our worth ascertained and ascribed based on the reduction of personhood to simple physical objectification," Judd wrote in the Daily Beast.
Regardless of whether Jones' body has changed since 2008 (as bodies often do between the ages of 22 and 26), she earned a spot on the 2012 Olympic team. Do you think that the media has a right to comment on her physique?

Support HuffPost
The Stakes Have Never Been Higher
Related
Before You Go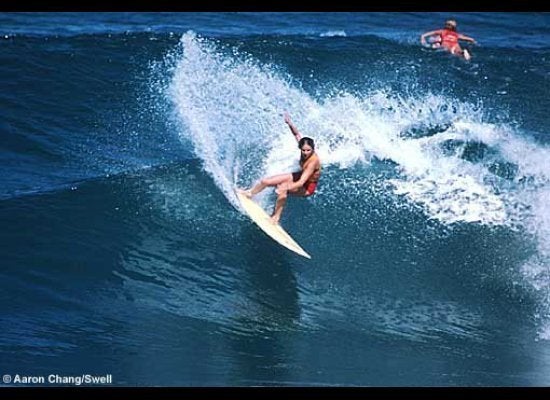 21 Photos That Showcase Women's Athleticism
Popular in the Community