"Let the beauty of what you love be what you do." -- Rumi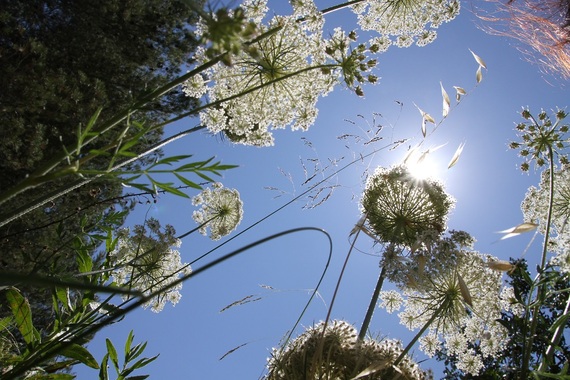 As an artform, photography's magic lies in its unique choreography of documentation and interpretation. This paradox unfolds as the choices the artist makes are overlaid onto the outside world. This is the visual alchemy at the heart of Lekha Singh's photography practice -- at the intersection of art and document, activism and observation, artistry and social practice, the personal and global, poetry and edge. Singh calls her work "street photography," linking her process to diverse forebears from Eugene Atget to Dorothea Lange and National Geographic photographers -- those who tell told stories bearing witness to the beauty and ordinary surrealism that already exists in the landscapes, cities and peoples of the world.
Singh's curiosity and spontaneity is informed by instincts culled from art history and cinema. Her evocative use of color and abstract pictorial elements hint at small but salient details of life across quasi-urban, wildly natural or settled rural communities. Singh practices her portraiture with a consciousness of social engagement, using strategies of style to "lead viewers through a door," where they can find their own meaning inside the emotional and aesthetic experience. There is a minimalist painterliness to her choices in defining in the picture plane; her lightness of touch directs the viewer's full attention to the main narrative subject, be it person or landscape. In the more gestural and conceptual nature photography of her "Weeds" series, she allegorizes eradication, cultivation, invasion, greed and the sheltering sky through botanical life to which she lends a humanistic and soulful voice.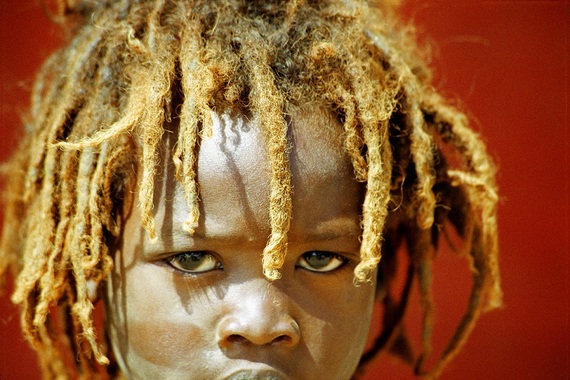 She infuses all her subjects a quiet, regal character, particularly reverential toward the ceremonial and familial traditions which her art preserves in images and may also help in truly saving. The countries represented in her expansive Created Equal series include Afghanistan, Bhutan (the subject of its own book), as well as Cambodia, India, Kenya, Mexico, Namibia and Tanzania. These are places on the cusp of a globalized industrial future, where in one or two years everything can change -- places where life is not easy, but where there is an evident glory in daily existence and a confident, swaying strength that comes from a relationship of close connection to the ground beneath one's feet.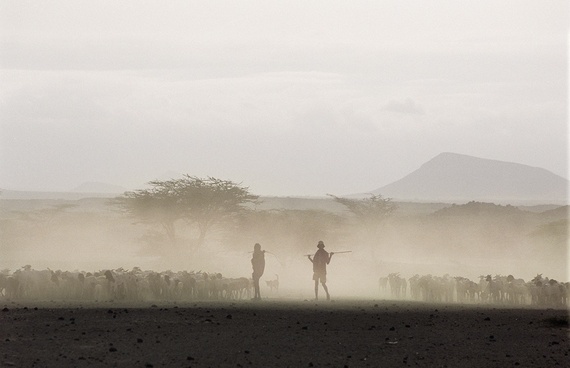 Singh's entire practice is shot through with issues of identity and even feminism that will seem familiar to western audiences. Singh has only the broadest of humanistic agendas in mind, yet her works frequently document the ceremonial wearing of beads and other adornments (textiles, wraps, leathers) by both women and men to telegraph social information like marital status. Young warriors in Kenya preen like supermodels; is that so different from punk rockers in Mexico covering their jackets in metal studs and dyeing their mohawked hair? There may not be a Gucci pendant to announce the circumcision of one's children; but the use of jewels as status symbols is certainly not unique to Africa.
Ultimately documentary is not always about tragedy or the lost -- sometimes it's about unexpected kinship, and embracing the heartfelt and familiar. Sometimes, simple beauty is the most in need of being documented.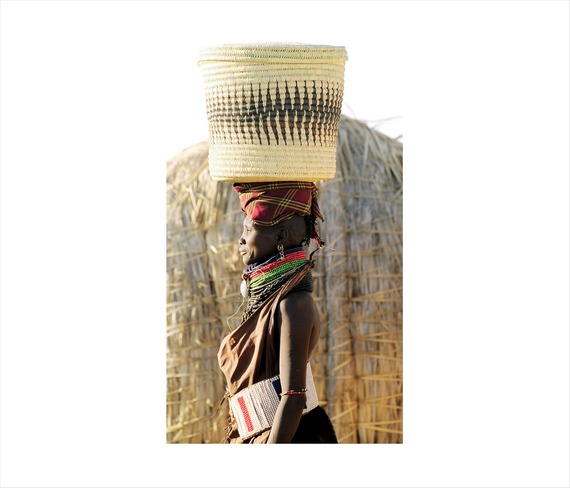 REAL LIFE. REAL NEWS. REAL VOICES.
Help us tell more of the stories that matter from voices that too often remain unheard.