WASHINGTON ― Leland Melvin hasn't been to space since the beginning of Barack Obama's presidency, but he's sure glad to be back on Earth now.
"I've seen the planet from the vantage point of space," Melvin, 53, told The Huffington Post, ducking into a tent to avoid the chilly drizzle outside. "It's a beautiful planet, but there are a lot of things that are going on and, without the data, without the science, we're going to decimate our planet."
"We're also going to eradicate our civilization," he added.
Melvin spoke on behalf of Defenders of Wildlife, a conservation nonprofit where he's been a donating member for years. The group employs a bevy of biologists and wildlife conservationists at outposts across the U.S.
"Science is the backbone of all we do," Jared Saylor, a spokesman for Defenders of Wildlife, told HuffPost by phone. "Species are not able to survive unless there's strong scientific data. That data is utilized for recovery plans and saving habitats."
The group has stepped up its efforts since Trump and the Republican-dominated 115th Congress took office. In February, the Senate Environment and Public Works Committee began talks with Republicans to scale back the Endangered Species Act, the 44-year-old regulatory package they say puts too heavy a burden on businesses.
The move was just one of many by Republican lawmakers to curb environmental or conservation rules. The White House's proposed budget axed billions from the Environmental Protection Agency, the National Oceanic and Atmospheric Administration and other programs that fund research, monitor the climate and preserve nature.
In March, Trump signed an executive order rolling back the chief U.S. policy for reducing greenhouse gas emissions and encouraging production of coal and other fossil fuels. In one of his first decisions as EPA administrator, Scott Pruitt scrapped a rule requiring oil and gas drillers to report emissions of methane, a greenhouse gas that lingers in the atmosphere and can increase temperatures up to 86 times more than carbon dioxide, according to some estimates.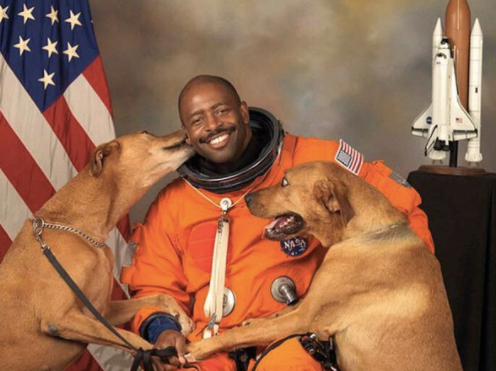 The assault on climate rules is meant to spur economic growth, officials say. But the administration's bludgeon has landed on conservation regulations as well.
Last month, Interior Secretary Ryan Zinke lifted a ban on hunting with lead ammunition. Up to 20 million birds and other animals die each year from lead poisoning as a result of the nearly 100,000 tons of lead used by sportsmen, according to estimates from the Center for Biological Diversity. Earlier this month, Trump signed a bill into law that allows hunters to kill wolf pups and hibernating bears in their dens.
That may be of particular concern to Melvin. The one-time National Football League draftee became internet famous earlier this year when his official 2009 NASA photo, featuring him in his space suit with his two adopted dogs, Jake and Scout, went viral.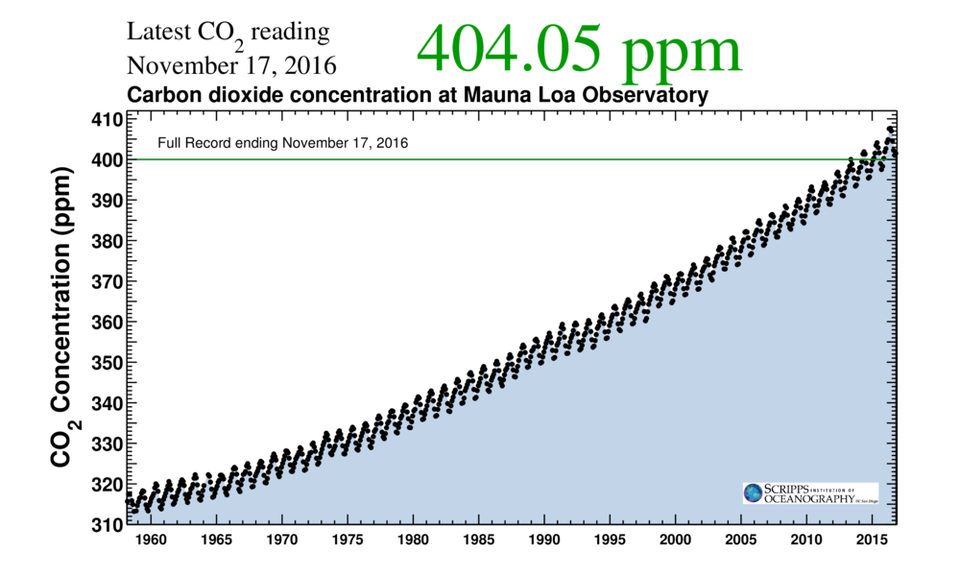 Climate Visuals For The Climate Change Denier In Your Life