There are some queens so powerful, their words can move mountains -- or, at least, drive sales. First, it was Red Lobster. Now, it's lemonade.
When Beyoncé released her masterful visual album "Lemonade" last week, there was praise, there was gossip, there were think pieces and fan fiction and covers. But perhaps the strangest offshoot of the stellar album is that lemonade sales are up following the album's release. Yes, like, actual lemonade, the refreshing, citrus-y beverage.
At least this is what fresh juice industry expert Natalie Sexton explained in a phone call with The Huffington Post. The current director of marketing and namesake at Natalie's Orchid Island Juice Company, a local family-owned juice company based in Florida, Sexton explained that since Bey's album dropped, the company has doubled its sales of natural lemonade, lemonade tea and strawberry lemonade.
"People are drinking lemonade and posting pictures with #Beyoncé," Sexton explained to The Huffington Post. "You can't drink lemonade these days without thinking of her."
Of course, some of the spike in recent juice sales may be linked to rising temperatures, but without Bey's divine guidance, who knows what drinks we'd be turning to to quench our summer thirst?
Matt McLean of Uncle Matt's juice hasn't seen quite as much action as Sexton, but he does note a significant rise in his sales. "Sales are increasing. We're up about 20 percent," McLean told the Huffington Post. "I don't know if that's due to Beyoncé or the heat. Maybe it's Beyoncé. We'd send her some free lemonade -- it's organic!"
McLean has not listened to the album yet himself but, as a human being on this earth, has gotten wind of some of the Bey buzz. "I guess she puts some pretty candid stuff in there about her marriage with Jay Z. That's sort of interesting. I'm glad they worked through their marital issues."
So, there you have it. Either Beyonce or summer is controlling the juice industry. Or maybe they're in on it together. Let's just hope lemonade enjoys its time in the sun before watermelon water, Bey's newest bev of choice, catches on.
🐝 🐝 🐝 🐝 🐝 🐝 🐝 🐝 🐝 🐝 🐝 🐝 🐝 🐝🍋🍋🍋🍋🍋🍋🍋🍋🍋🍋🍋🍋🍋🍋🍋🍋🍋🍋
Support HuffPost
The Stakes Have Never Been Higher
Related
Before You Go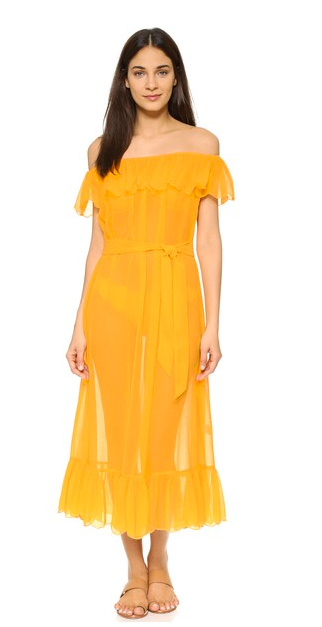 Beyonce's Yellow Lemonade Dress
Popular in the Community