The TV stars, who have both stumped on the campaign trail for Democratic nominee Hillary Clinton, opened their speech with a back-and-forth bit highlighting Trump's pervasive racism and sexism:
DUNHAM: I'm Lena Dunham, and according to Donald Trump, my body is probably, like, a two.

FERRERA: And I'm America Ferrera, and according to Donald Trump, I'm probably a rapist.

DUNHAM: But America, you're not Mexican.

FERRERA: And President Obama isn't Kenyan, Lena, but that doesn't stop Donald.

DUNHAM: We know what you're all thinking. Why should you care what some television celebrity has to say about politics?

FERRERA: And we feel the same way. But he is the Republican nominee, so we need to talk about it.
Watch a clip of their speech above.
They then elaborated on ways they've found Trump's comments personally offensive. Ferrera, whose parents immigrated to the U.S. from Honduras, argued that Trump and others who share his xenophobic views don't see immigrants as worthwhile investments.
"I am profoundly grateful for the access and opportunity that exists in this extraordinary nation," Ferrera said. "I was educated in public schools, my talents were nurtured through public arts programs, and you know what, occasionally I needed a free meal to get through the school day. Not everybody looks at millions of young people like me ... and sees an investment."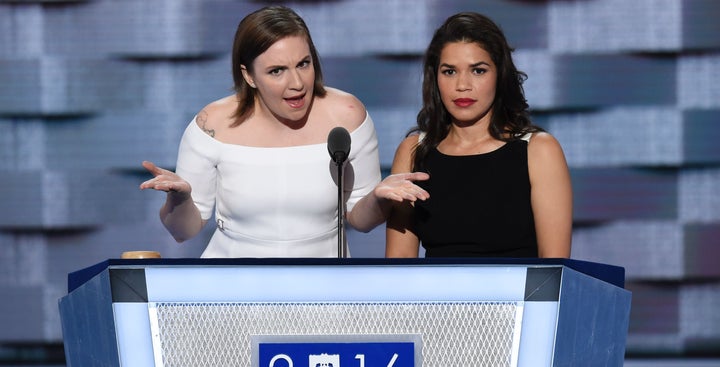 Dunham, who has previously opened up about being raped in college and written on her struggle with endometriosis, cautioned that Trump's positions on women's health have serious consequences.
"I am a pro-choice, feminist sexual assault survivor with a chronic reproductive illness," Dunham said. "Donald Trump and his party think I should be punished for exercising my constitutional rights. His rhetoric about about women takes us back to a time where we were meant to be beautiful and silent. Meanwhile, 22 years ago, Hillary Clinton declared that women's rights are human rights."
"Donald's not making America great again," said Ferrera. "He's making America hate again. And the vast majority of us, we cannot afford to see his vision of America come to be."
Before You Go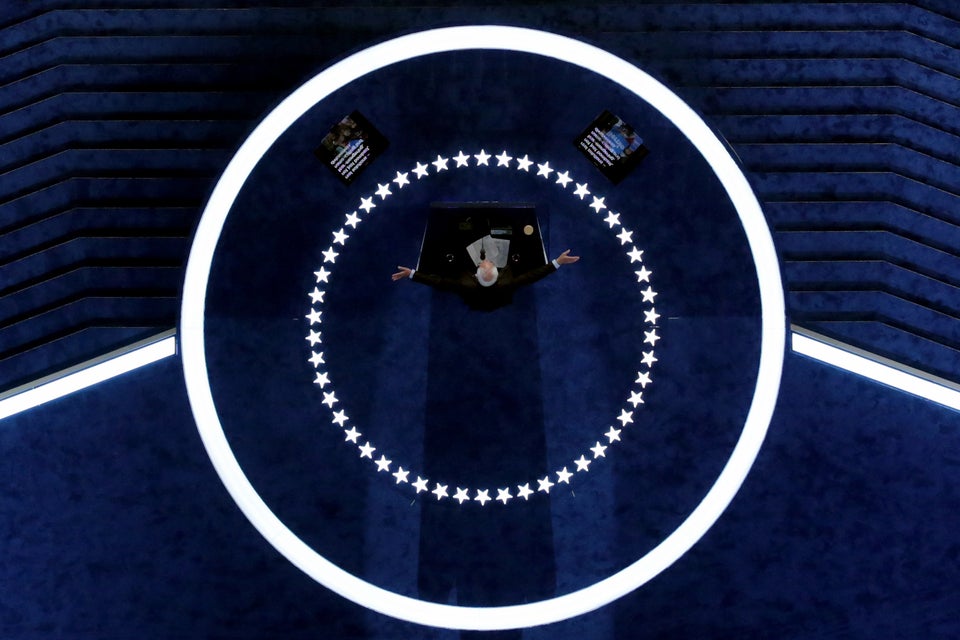 Best Photos From The Democratic National Convention
Popular in the Community