Lena Dunham and Ann Taylor's complicated relationship has just evolved from disdain to dedication.
The "Girls" star is giving us Twiggy vibes on the cover of Harper's Bazaar's November issue in an on-trend turtleneck, sporting her signature pixie and some serious lash action.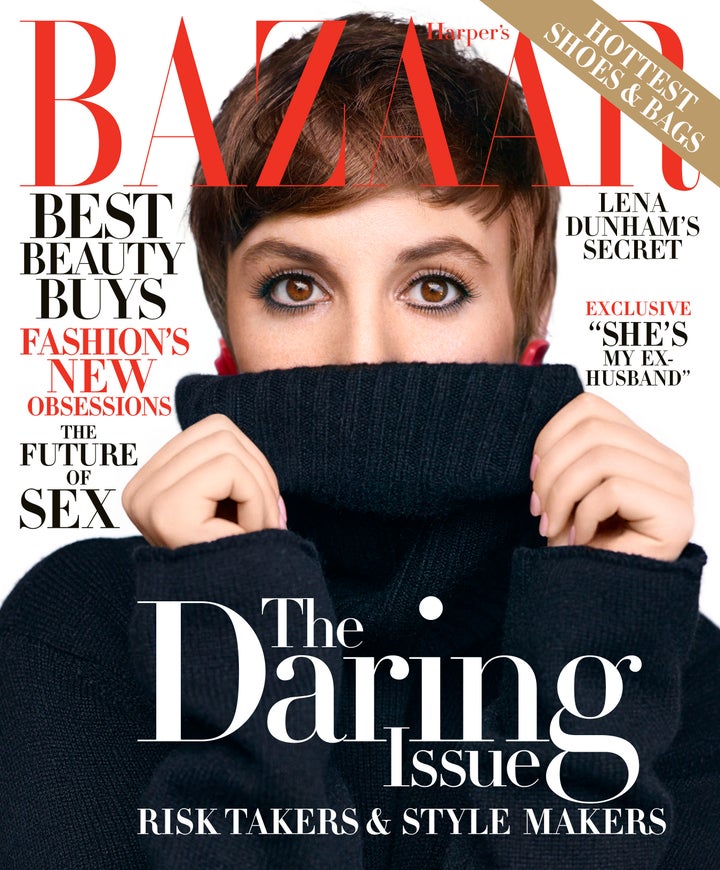 Inside the glossy, Dunham poses topless, talks about turning 30 and revisits a favorite topic: her newfound appreciation for Ann Taylor.
While Dunham told the mag she doesn't feel "cool," she said she does care less now about what people think about her, using her old sartorial foil as an example. "What I do feel is a freedom from certain kinds of pressures. Now I don't give a shit if you know my jacket is from Ann Taylor," she said.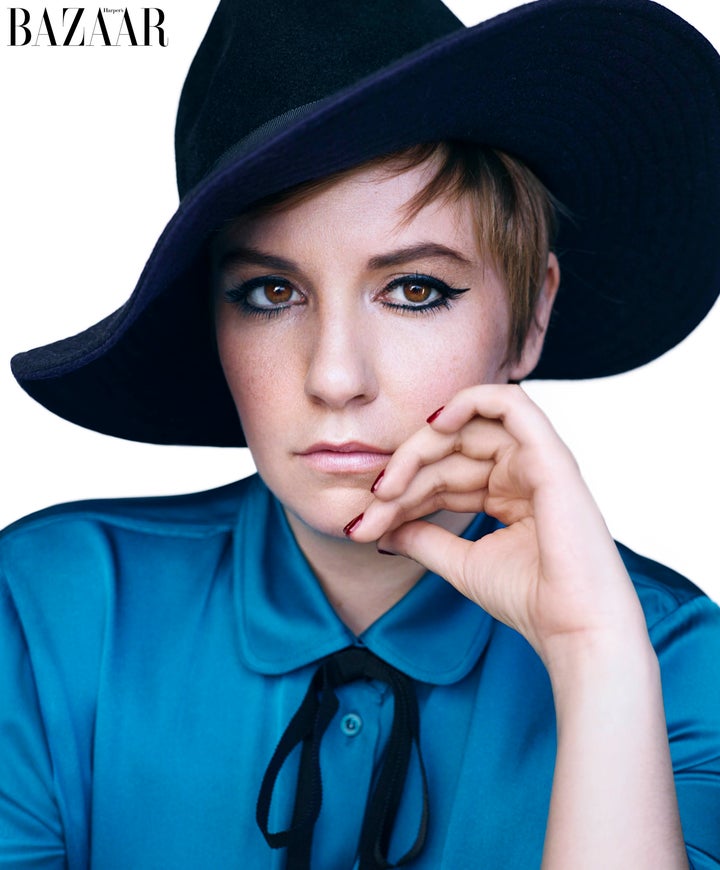 It's true that Dunham's opinion of the chain has drastically changed in recent years. We first noticed some sarcasm back in 2012:
Later came adoration. Dunham vowed to stop making jokes about the store after wearing the same Ann Taylor Loft outfit three days in a row:
Spend, spend, spend away, Lena.