All those rumors about Anna Wintour girl-crushing on Lena Dunham? Yeah, they might not be so far off.
Reports earlier this week stated that Vogue's editor-in-chief is wooing Dunham, allegedly planning a private dinner for her with the aim to "seduce Lena into bringing her next generation audience into the Vogue brand." Also speculated? That Lena might have a Vogue cover in the works.
While a cover is far from confirmed (and some might even deem it highly unlikely), Anna and Lena were spotted hanging together on Wednesday -- at a CFDA/Vogue Fashion Fund event, no less. Dunham joined fashion darlings including Rose McGowan, Diane Kruger and Jessica Pare, plus industry heavyweights like Rachel Zoe and Victoria Beckham, at the swanky Chateau Marmont luncheon, where the gals clinked glasses, chatted with CFDA designers and took in a fashion show.
They also posed for pictures with Anna. The famously icy editor even cracked a smile for her Dunham photo opp, which is as good a sign as any that this friendship is blossoming before our very eyes.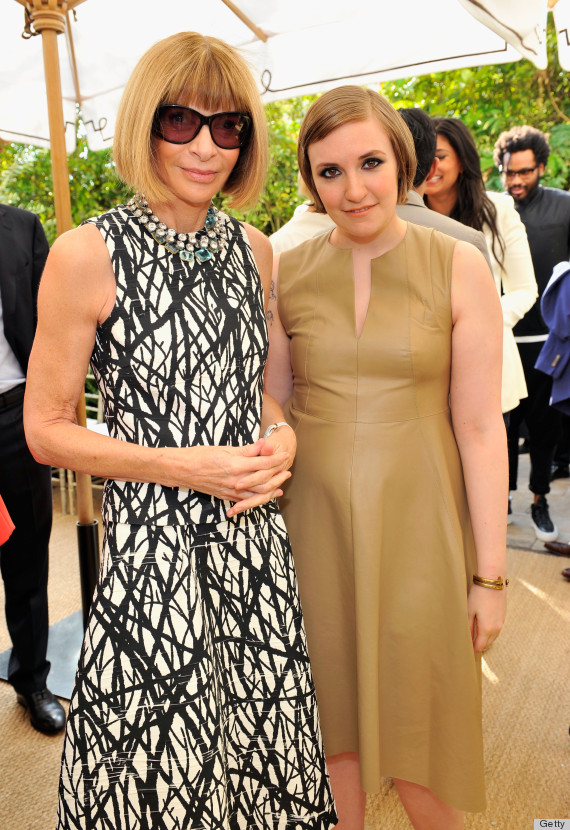 The odds might be in Lena's favor...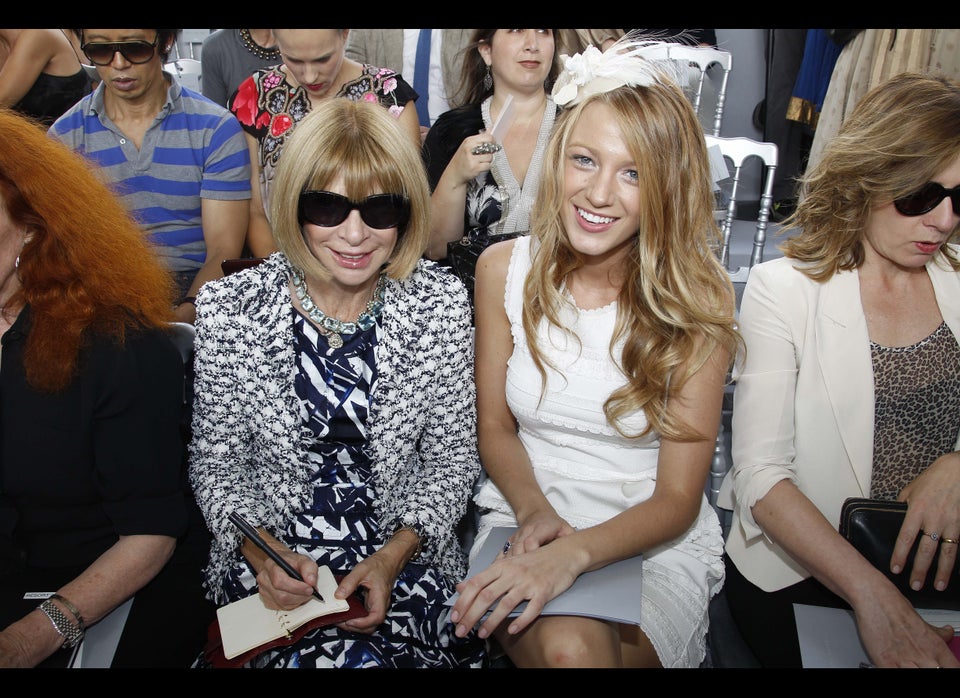 Does A Seat Next To Anna Guarantee A Vogue Cover?
Related