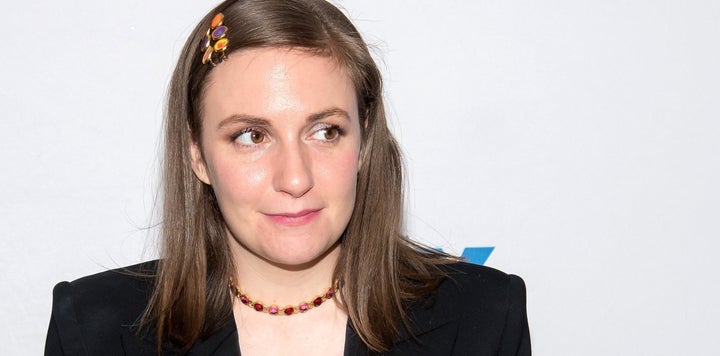 Lena Dunham is arguably one of the most vocal celebrity mental health advocates ― and it couldn't be more necessary.
The "Girls" actress and creator joined her producing partner Jenni Konner and youth anxiety expert Anne Marie Albano for a conversation about childhood mental health at the 92nd Street Y in New York City on Tuesday. As expected, Dunham was candid about her own experience with anxiety and obsessive compulsive disorder growing up.
"I don't ever remember a time not being anxious," Dunham said. "I don't remember a single second of being alive where it didn't seem like there was looming disaster."
The actress dealt with mental health conditions for years before talking with a doctor and deciding to take medication. The decision was not easy for Dunham, who initially felt humiliated by the stigma surrounding mental health medication.
"I don't know what I thought it would make harder, since my life was already completely impossible," Dunham said. "I also had an incredible amount of shame. At camp, the kids who had to stand in line for medication were freaks. You either were cool and had diabetes, or you were OCD and were a freak."
"Lately I've been noticing that nearly every pop cultural image we see of a woman on psychiatric medication is that of an out-of-control, exhausting and exhausted girl who needs help," Dunham wrote on Instagram last year. "But guess what? Most women on meds are women who have been brave enough to help themselves."
Dunham said Tuesday that she's finally reached a place where she no longer feels like she has to keep quiet about dealing with a mental health condition.
"When you have anxiety and then you have shame about your anxiety, you're punishing yourself twice," she explained.
Konner, who experiences anxiety and depression, added a plea to end the stigma that clouds mental illness.
"I wish we lived in a world where [anxiety] was treated like high cholesterol, because it's just as common," Konner told the crowd.
Agreed. Keep on fighting the good fight, ladies.
Related