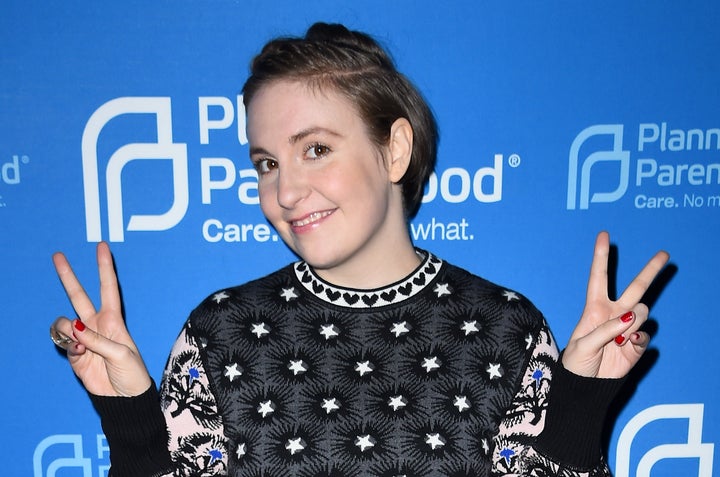 Lena Dunham landed herself in hot water this week ― temperature: scalding, setting: Twitter ― after an embarrassingly tone-deaf interview with Amy Schumer for her newsletter, Lenny Letter.
In the conversation with the "Trainwreck" actress, Dunham recounted her experience at the Met Gala earlier this year with New York Giants wide receiver Odell Beckham Jr., who she claimed refused to speak to her throughout the evening.
"It was so amazing because it was like he looked at me and he determined I was not the shape of a woman by his standards," she said. "He was like, 'That's a marshmallow. That's a child. That's a dog.' It wasn't mean — he just seemed confused."
"The vibe was very much like, 'Do I want to f**k it? Is it wearing a … yep, it's wearing a tuxedo. I'm going to go back to my cell phone.' It was like we were forced to be together, and he literally was scrolling Instagram rather than have to look at a woman in a bow tie. I was like, 'This should be called the Metropolitan Museum of Getting Rejected by Athletes.'"
In the interview, she also mentioned attempting to "grind my ass on Michael B. Jordan" before leaving the gala for good.
Social media immediately took issue with Dunham's assumption that Beckham's behavior had anything to do with her, describing the actress as arrogant and self-absorbed. Others railed against Dunham for sexualizing black men and perpetuating racial stereotypes.
After the backlash, later described by Dunham as the "outrage machine," gained trending levels of traction, she clarified her comments on Twitter as largely motivated by "my own insecurities as an average-bodied woman at a table of supermodels & athletes."
But Dunham seemed to have a change of heart the next day after consulting with filmmaker Xavier Burgin, whom she shouted out on Twitter. In a lengthy Instagram post, featuring a photo that reads, "Sorry flowers die," Dunham openly apologized to Beckham for the reckless assumptions she made about him in the interview.
"I went ahead and projected these insecurities and made totally narcissistic assumptions about what he was thinking, then presented those assumptions as facts," she wrote. "Because after listening to lots of valid criticism, I see how unfair it is to ascribe misogynistic thoughts to someone I don't know AT ALL."
"But most importantly, I would never intentionally contribute to a long and often violent history of the over-sexualization of black male bodies- as well as false accusations by white women towards black men," the actress continued. "I'm so sorry, particularly to OBJ."
Beckham has yet to respond, but we've reached out to his representatives, as well as Dunham's, and will update this post accordingly.
Before You Go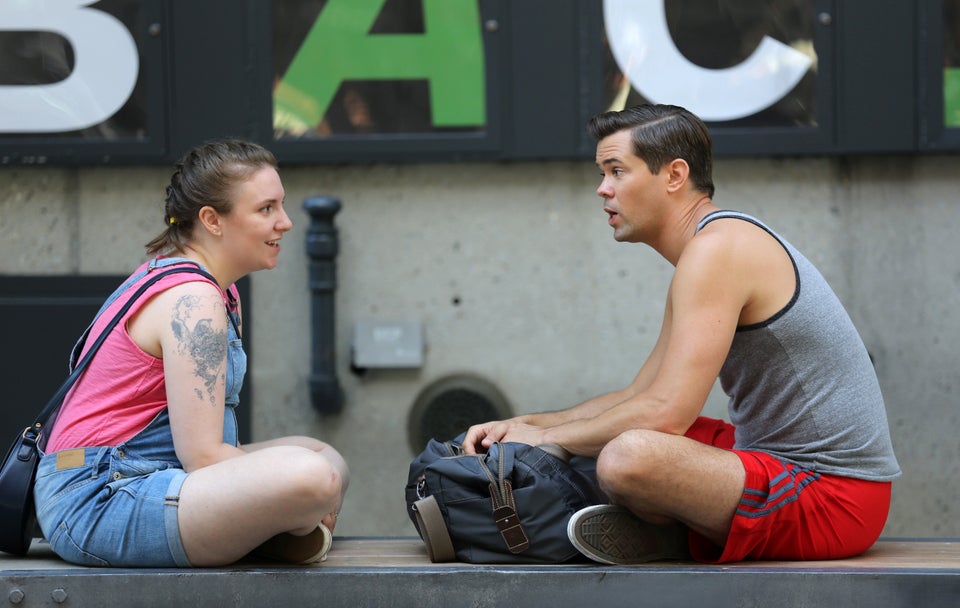 Lena Dunham
Popular in the Community