The wait is nearly over! Lena Dunham took to Instagram Monday morning (Feb. 10) to share the cover of her upcoming book, "Not That Kind of Girl: A Young Woman Tells You What She's 'Learned'," and confirm a release date.
The "Girls" creator captioned the photo: "It's official. Coming 10/7/14."
With the success of HBO's "Girls," it's no surprise that Dunham's first book is highly anticipated by publishers and fans alike.
Reportedly, Dunham struck a deal with Random House for over $3.5 million. "We're thrilled to welcome Lena to Random House. Her skill on the page as a writer is remarkable -- fresh, wise, so assured. She is that rare literary talent that will only grow from strength to strength and we look forward to helping her build a long career as an author," said the editor–in–chief of Random House, Susan Kamil.
If I can take what I've learned in this life and make one treacherous relationship or degrading job easier for you, perhaps even prevent you from becoming temporarily vegan, then every misstep of mine will have been worthwhile. This book contains stories about wonderful nights with terrible boys and terrible days with wonderful friends, about ambition and the two existential crises I had before the age of twenty. About fashion and its many discontents. About publicly sharing your body, having to prove yourself in a meeting full of fifty-year-old men, and the health fears (tinnitus, lamp dust, infertility) that keep me up at night. I'm already predicting my future shame at thinking I had anything to offer you with this book, but also my future glory in having stopped you from trying an expensive juice cleanse or having the kind of sexual encounter where you keep your sneakers on. No, I am not a sexpert, a psychologist, or a registered dietician. I am not a married mother of three or the owner of a successful hosiery franchise. But I am a girl with a keen interest in self-actualization, sending hopeful dispatches from the front lines of that struggle.

"Girls are trained to say, 'I wrote this, but it's probably really stupid.' Well, no, you wouldn't write a novel if you thought it was really stupid. Men are much more comfortable going, 'I wrote this book because I have a unique perspective that the world needs to hear.' Girls are taught from the age of seven that if you get a compliment, you don't go, 'Thank you', you go, 'No, you're insane,'" the writer told The Guardian in a recent interview.
So, don't hold back on the compliments. She knows she's earned them.
Related
Before You Go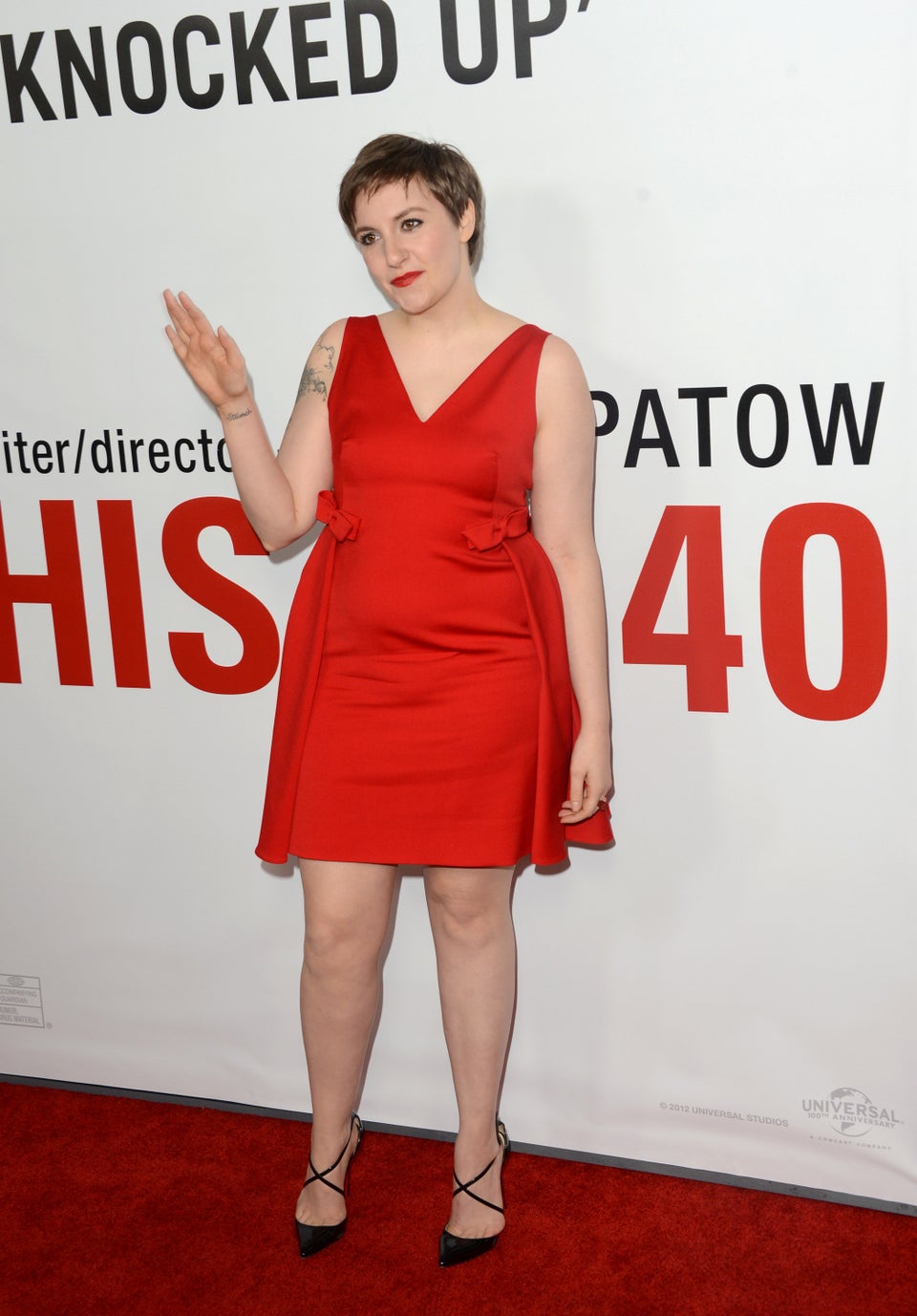 Lena Dunham
Popular in the Community