 In his conversation with Dunham, Stern apologized for his earlier remarks. "I did say those things [but] I guess I just wanna tell you that I love you and I think you're terrific." He said he changed his mind about Dunham and the show after watching more than a couple episodes of "Girls."
Stern mentioned that he started to compare Dunham to Woody Allen after watching the scene in which Adam (Adam Driver) is on the phone with his sister and says, "Yo skank, where you at? Getting that p**** pounded?"
Dunham cited her earlier interview with David Letterman and said, "I was excited [about Stern's comments] and extolling the virtues of your particular brand of free speech." She added that she enjoyed the "little fat chick" label, but insisted, "I'm not that fat, Howard." After noting Stern's slim wife, Dunham joked, "I'm not super thin, but I'm thin, for like, Detroit."
Stern commended her efforts to "play up the fat angle with the jiggling of the belly and I love that." Clarifying his comments further, he added, "You're not obese or anything."
Later on in the conversation, Stern questioned how much of "Girls" was ripped from Dunahm's real life, asking, "Did some dude go to bed with you and grab your belly and start shaking it?" "I think I actually did have a belly shaker in my past," Dunham admitted.
When the conversation came to an end, Stern said, "I actually think it's funny that this story blew up and I like any kind of publicity; the only person I was concerned about is you ... so I certainly apologize to you ... and I do really find your show fantastic."
Dunham said she was happy to talk to Stern, adding, "I feel good that we got to speak."
"Girls" airs Sundays at 9 p.m. EST on HBO.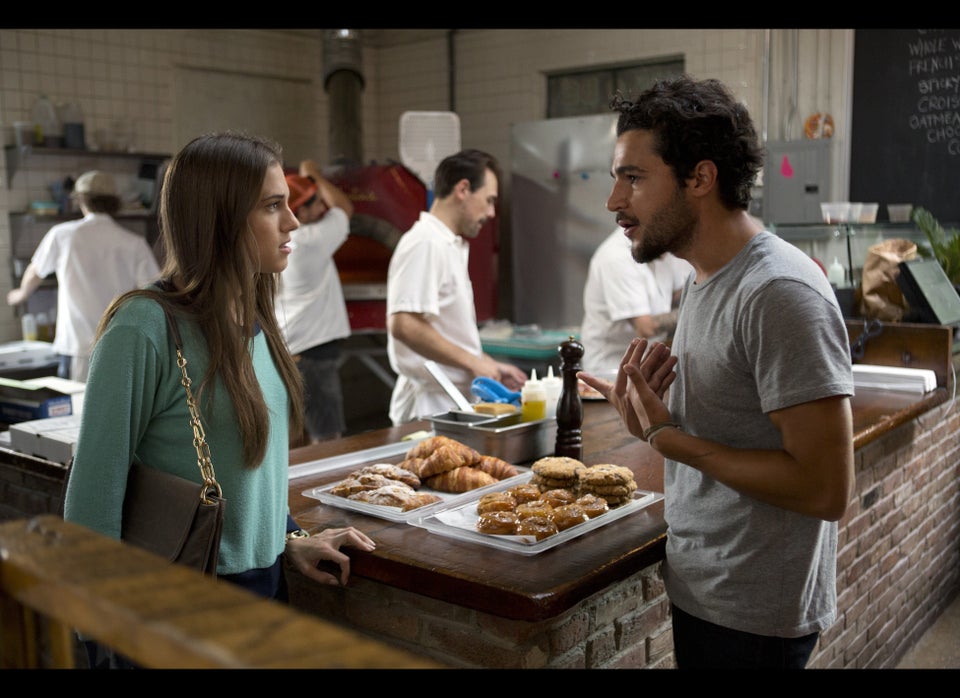 'Girls' Season 2 Photos
Related
Popular in the Community