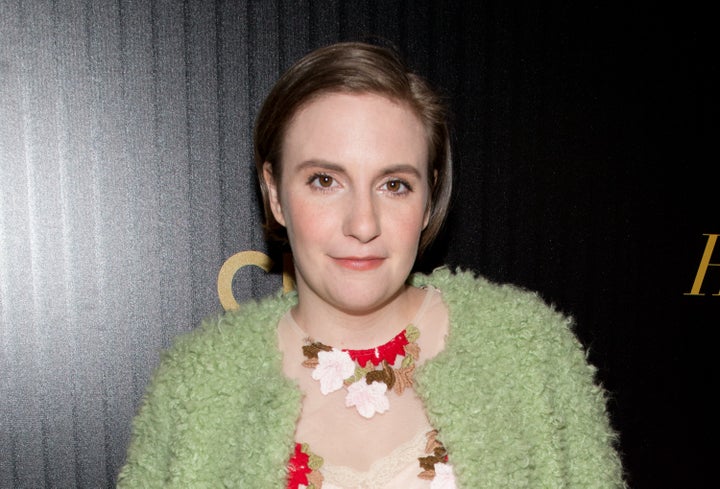 In the midst of a gun violence epidemic claiming new victims every day, an ad campaign predominantly featuring a firearm seems a bit out of touch, no? 
New Yorkers, including "Girls" creator Lena Dunham, have been taking notice of posters for the upcoming movie "Jason Bourne" plastered around the city featuring Matt Damon pointing a pistol.
On Tuesday, Dunham reposted an image shared by "Girls" producer Tami Sagher showing a defaced subway ad for the movie with the gun stripped from the poster. 
"Hey New Yorkers, what if we do some peeling and get rid of the guns in the Jason Bourne subway ads. So tired of guns," the original caption read. 
Dunham lent her support by adding "Good idea ... Let's go!" on her own Instagram. 
Following the fatal shootings of Alton Sterling and Philando Castile, Dunham has become increasingly vocal about racial and social injustice. After her "Bourne" repost, she explained in a lengthy Instagram note how she adopted her position, crediting her newfound awareness as a result of being in the spotlight. 
"Honestly took becoming a public person and being held accountable by viewers and readers to really understand and begin to engage in an intersectional (and therefore whole) approach to life and work," she wrote. 
"Now I feel that the ONLY use for fame is to spread messages with meaning," she continued. "Right now the most urgent thing I can think to say is that our country needs to talk about, and change our entire ingrained approach to, race."
Dunham followed the post with a infographic depicting how infrequently police officers involved in the killing of black people are brought to any semblance of justice. 
Even the film's star, Matt Damon, has spoken out in favor of stricter gun regulation. His remarks immediately drew fire from gun rights activists who say his movies glorify gun violence. 
"People get so emotional that even when you make a suggestion about not selling AK-47s to people on terror watch lists, that's a non-starter," he explained to the New Zealand news outlet Stuff. "I don't know what needs to happen." 
Watch the trailer for "Jason Bourne," out July 29, below: 
REAL LIFE. REAL NEWS. REAL VOICES.
Help us tell more of the stories that matter from voices that too often remain unheard.
BEFORE YOU GO
PHOTO GALLERY
Lena Dunham