Lena Dunham could have had a career in farming, it seems. During an interview with Fuse's "Billy on the Street," the "Girls" star got up close and personal with a whole new beast, showing off a set of skills we never would have expected from her.
Enter, Lena Dunham, the milkmaid: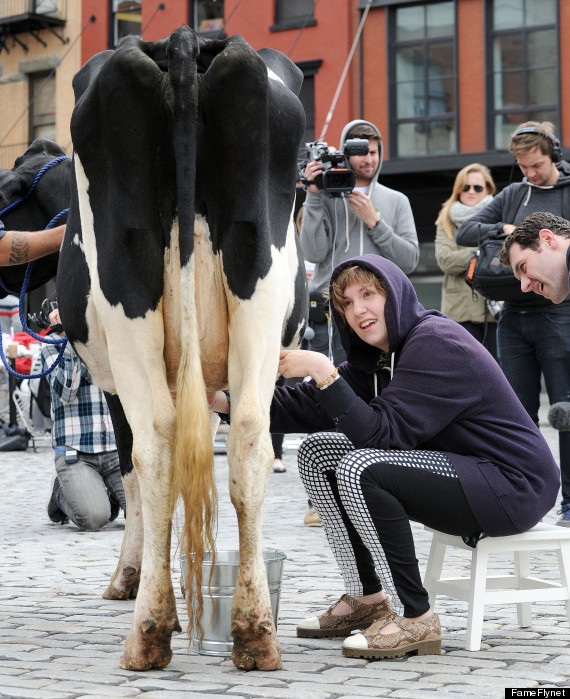 It's unclear whether Dunham knows what she's doing or not, but she looks pretty cozy with her milk pail and hoodie. Maybe sometime soon we'll see previews for Lena's new show, "Girls on the Farm" -- Hannah, Marnie, Jessa, and Shoshanna ditch NYC for a simpler life ...
Also, is anyone else wondering what that cow's doing on the street in New York City?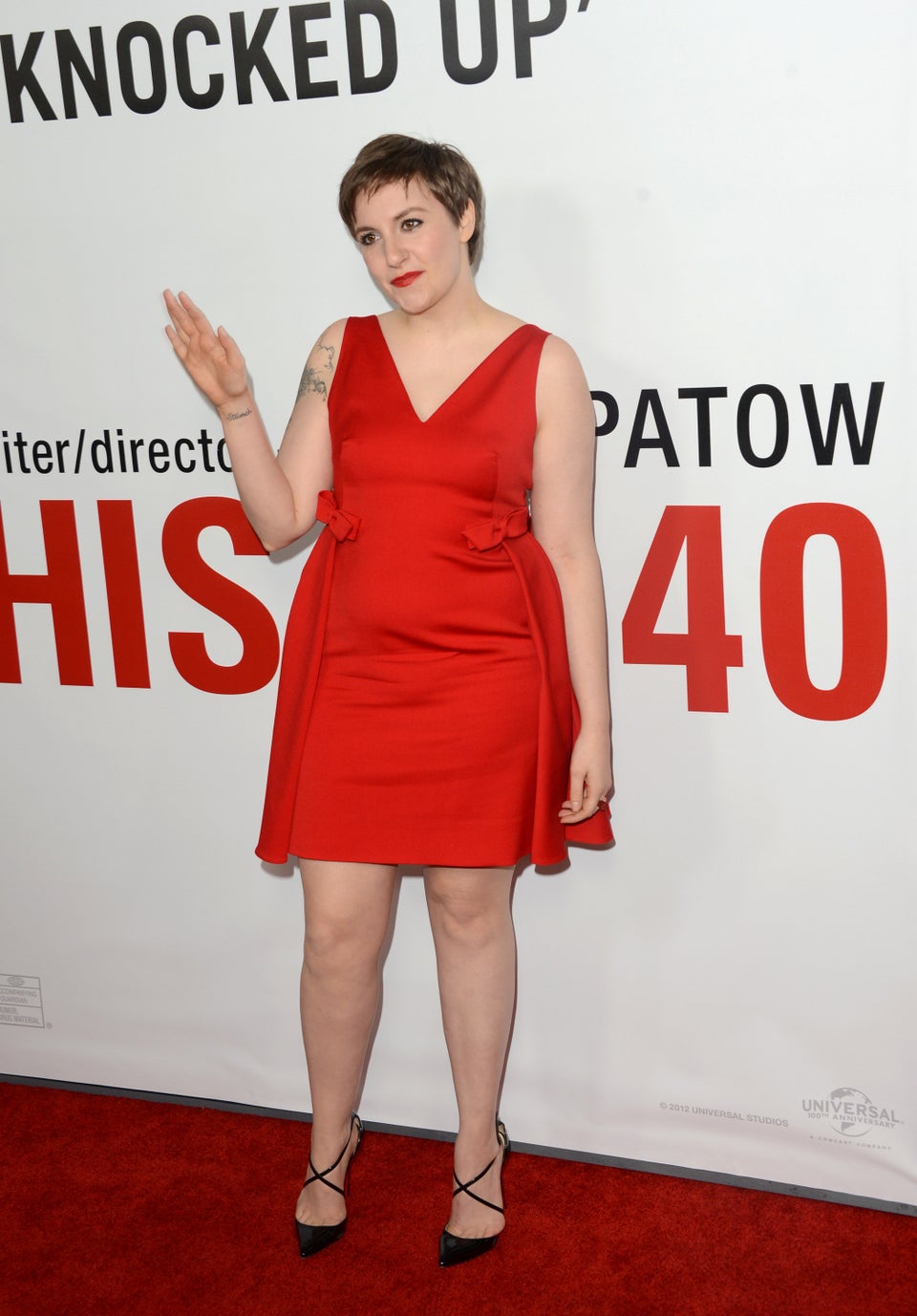 Lena Dunham
Popular in the Community