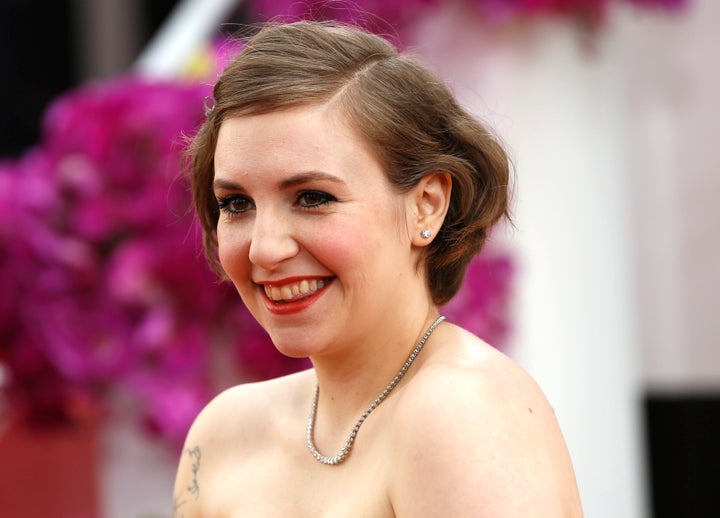 "Girls" creator Lena Dunham underwent surgery for a ruptured ovarian cyst on Monday, then thanked her well-wishers for their support on Instagram. "I'm safely out of the hospital and recuperating," she wrote. "I can't wait to be up and active, and to show my thanks."
What is a ruptured ovarian cyst?
Dunham has been vocal about her struggle with endometriosis, a painful condition in which the tissue that lines the uterus grows outside of the uterus. Because the tissue doesn't have any place to exit the body, it can form a cyst called an endometrioma. Approximately 5 million women in the U.S. have endometriosis, according to the U.S. Department of Health and Human Services.
The two most common types of ovarian cysts are follicle and corpus luteum cysts, both of which can form during a normal menstrual cycles and tend to go away on their own. Although developing an endometrioma is less common than developing follicle and corpus luteum cysts, it is considered a common complication of endometriosis. Other conditions that can lead to ovarian cysts include polycystic ovary syndrome, and, in rare cases, ovarian cancer.
If a cyst grows too big or too quickly, it can rupture or burst, causing severe pain and internal bleeding. While endometriosis pain can vary from mild to debilitating, depending on the patient, it's nothing compared to the pain caused by a ruptured cyst, explained Dr. Mamta Mamik, an assistant professor of obstetrics, gynecology and reproductive medicine at the Icahn School of Medicine at Mount Sinai.
"When a cyst bursts, it causes severe pain," Mamik said, explaining that pain is localized in either the lower left or lower right side of the pelvis. "Some will go to the ER because they don't know what's going on. It's that kind of severe, severe pain."
Treating cysts isn't always straightforward
Many doctors prescribe birth control pills to women with endometriosis, treating the disease by suppressing the formation of ovarian cysts.
Long-term tissue growth can cause a number of problems, including irritating the surrounding tissue, which can lead to scarring and, ultimately, infertility. If an endometria grows too large, it can move an ovary out of its usual position, causing what's called an ovarian torsion. If left untreated, ovarian torsions can cut off blood flow to the ovary, sometimes leading to the ovary's death.
If medication isn't effective against a cyst, surgery is sometimes the next step. At Mount Sinai, doctors "make one incision in the belly button and two smaller incisions above the pubic bone," Mamik said. "Then we make an incision in the cyst and we just take the cyst wall, peel it off from where it's attached to the ovary, and we remove all of that."
Unfortunately, even surgery isn't a pancea for endometriosis. Dunham had laprosciopic surgery after her initial diagnosis, which revealed that she had "stage two disease" on her bladder and liver and signs of long-term infection on her appendix. Although the results of her surgery were initially promising, her symptoms returned after about six months.
Here's to wishing Dunham a speedy recovery after what was undoubtedly a very painful couple of days.