The "Girls" star covers the October issue of Marie Claire UK (a women's magazine by definition, but with a heavy focus on style). October is Marie Claire UK's big 25th anniversary issue, and it also features an extended profile of British female icons and a retrospective of the past 25 years in fashion.
And they chose Lena as their big cover star. "I'm not saying I am a great candidate for the cover of a fashion magazine," the actress and writer tells the magazine. "But I do love clothes. People are always surprised to hear that -- they think I walk around in a washcloth or something."
They also might not be used to seeing Lena's figure on a cover -- as we know all too well, there is still a conspicuous lack of non-size zero cover models in the fashion magazine world. And Dunham, for one, is over it:
"I do think it takes fashion magazines a minute to be comfortable with variations of any kind. Adele is one of the most beautiful women in the world, but every time I see her on the cover, it's like a crop of her face and it's just so boring at this point. It's such a boring conversation."
But mags are making headway in diversifying the faces, bodies and personalities on their covers. Case in point: Lena's gorgeous shoot, photographed by Alexei Hay. Check out photos from the spread below, and see the full feature in the special collector's 25th Birthday October issue on newsstands and Apple Newsstand or at MarieClaire.co.uk .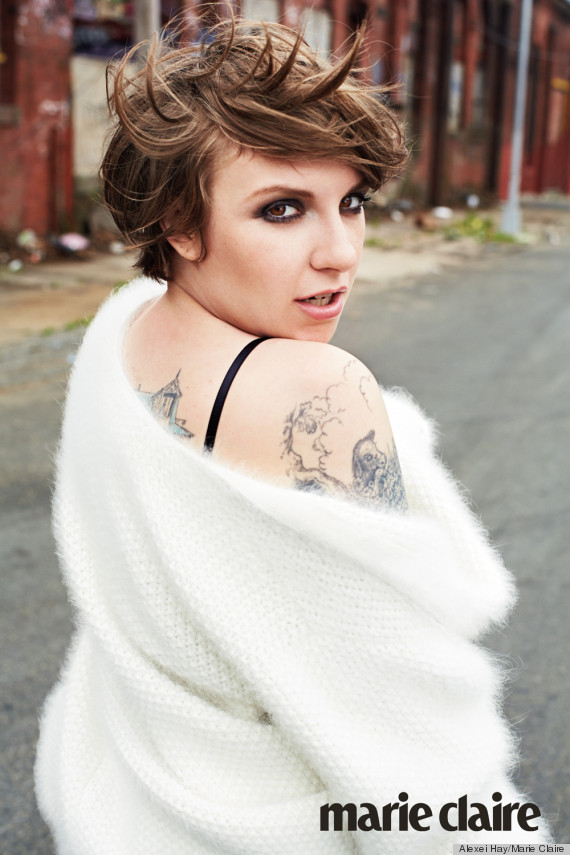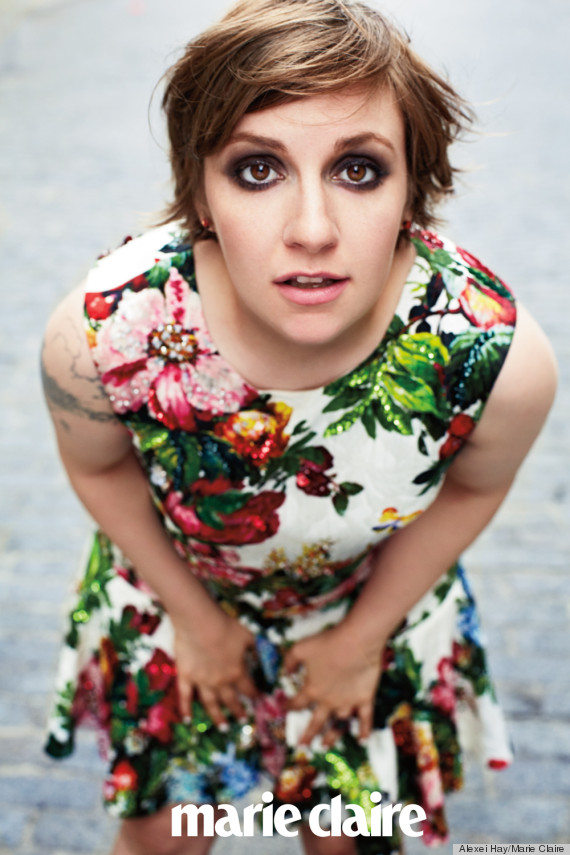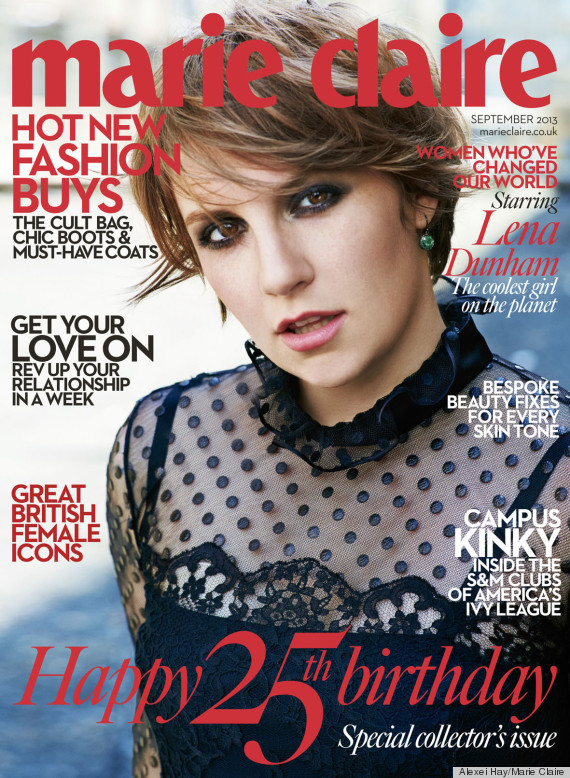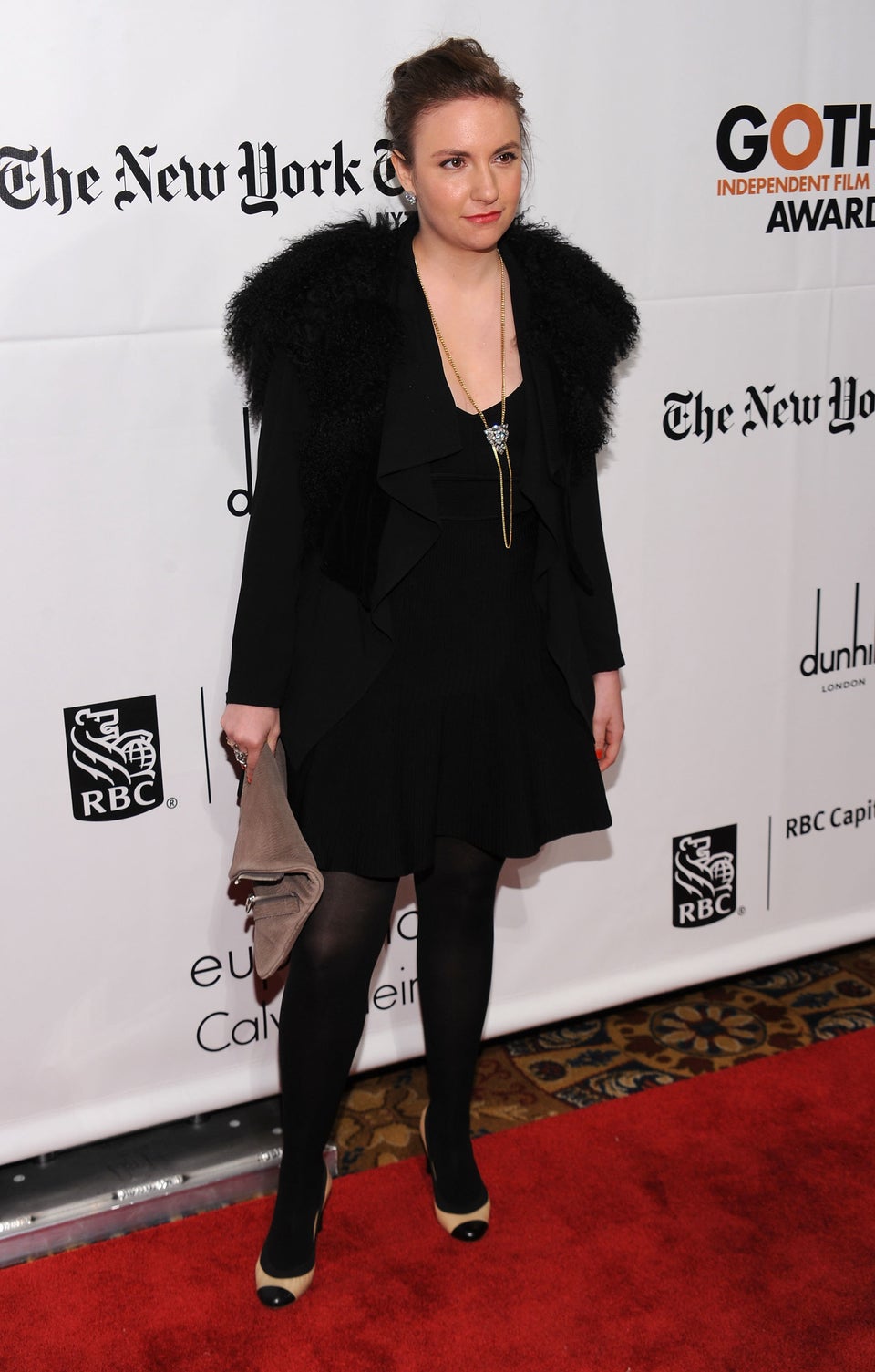 Lena Dunham's Style