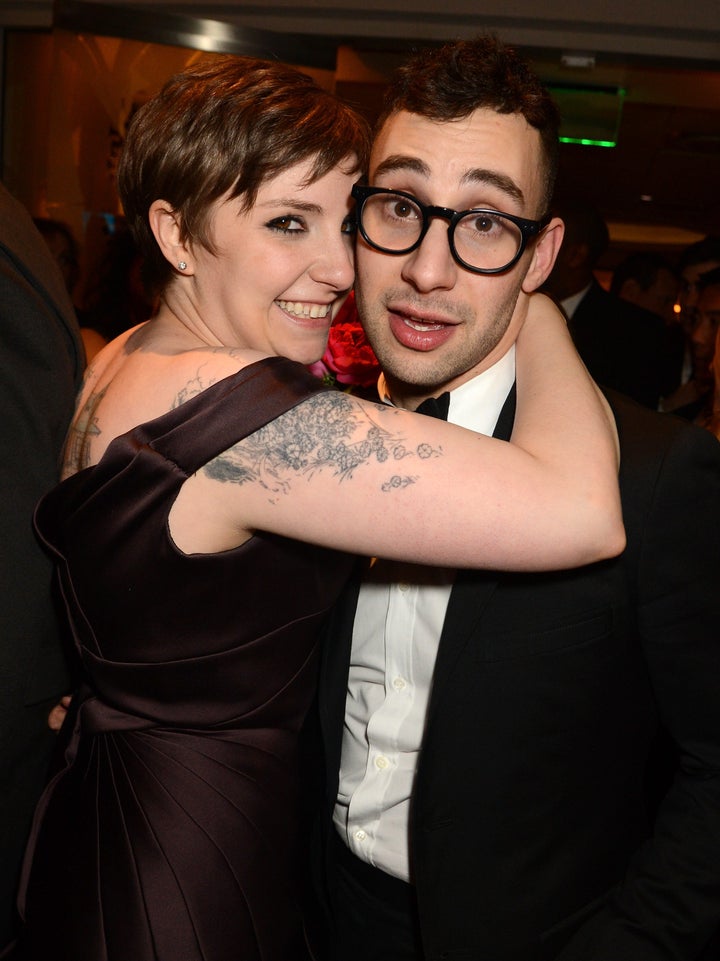 She's unlucky in love on her hit HBO show, "Girls," but Lena Dunham is pure joy offset. The 26-year-old star and creator of the critically lauded show referred to her boyfriend Jack Antonoff as her "family" Sunday night while accepting the award for Best Actress in a Comedy Series. The comment caused some to speculate that the pair had recently gotten engaged.
Not so: Dunham clarified those remarks backstage at the Golden Globes, saying: "I am not engaged. I don't want to get married until all gay people can get married." Dunham follows celebrities like Brad Pitt and Angelina Jolie and Kristen Bell and Dax Shepard, who have said similar things in the past.
This isn't the first time Dunham has publicly aired her feelings about Antonoff, a guitarist for the band Fun., of course. In a February profile for Interview magazine, Dunham said: "I know there's some rule that you're not supposed to talk about your boyfriend publicly just because it seems like all starlets under the age of 33 have decided not to do that, but if you're in love with someone great, then I don't understand why you wouldn't tell everybody."
Before You Go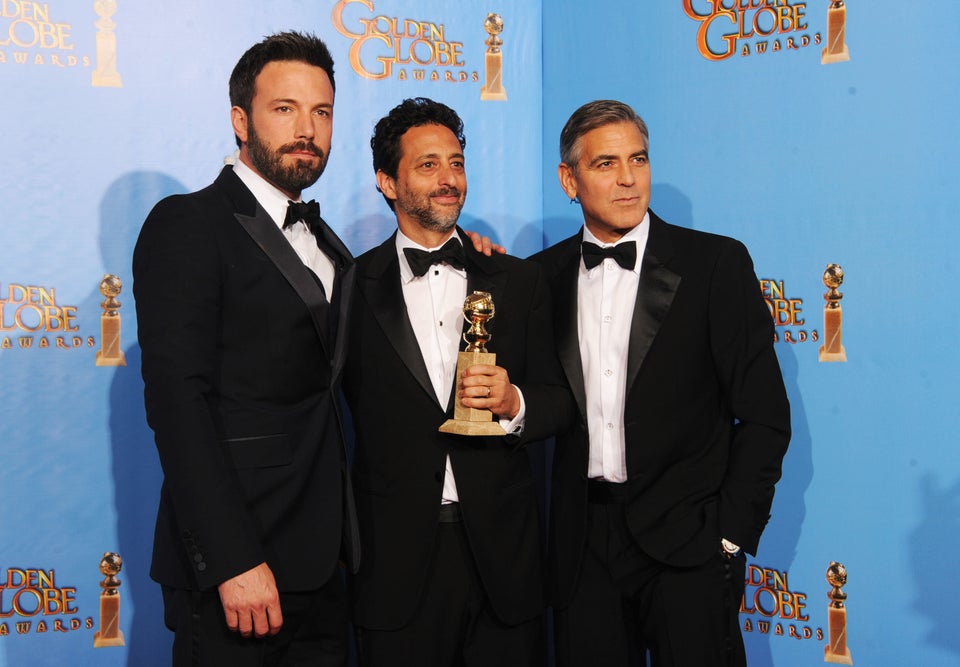 Golden Globes Winners And More
Popular in the Community