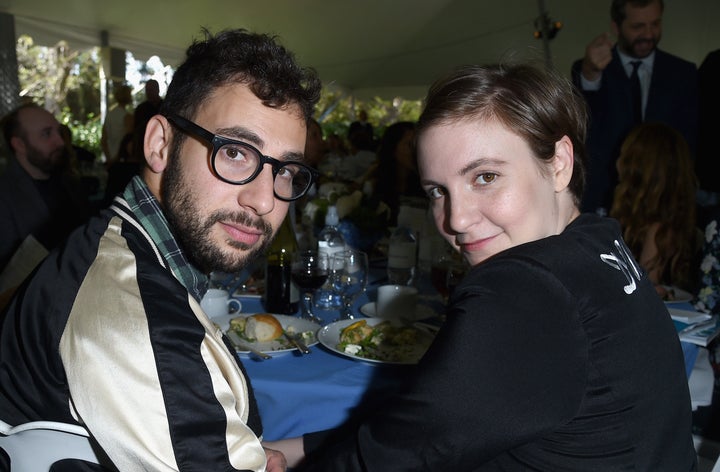 The couple had an amiable breakup last month, according to E! News, Us Weekly and People. The couple began dating in 2012, and Dunham shared much of her relationship with the Bleachers frontman on social media and in her personal essays.
Reps for both Dunham and Antonoff confirmed the breakup to People. "Jack and Lena were growing apart and it just made sense for them to end their relationship where it was," a source told E! News.
The couple's last public appearance together was at a Grammy's pre-party nearly a year ago, E! News reports, and Dunham last posted an Instagram photo of the pair together in late October. The actress and "Girls" creator joked on Twitter a few days later that she thought she overheard Antonoff plotting to propose to her.
"I thought Jack was furtively planning a proposal to me with his sister and he just admitted I actually caught him 'talking shit' about me!" Dunham tweeted in early November.
The couple had also previously discussed marriage, with Dunham openly saying she planned to marry Antonoff once marriage equality became a reality in the United States. The actress teased at a potential wedding in a New Yorker essay after the Supreme Court decision that deemed bans on same-sex weddings unconstitutional.
Variety asked Dunham to pen a tribute to Antonoff for a special issue, where she wrote of how the singer changed her life.
"It's safe to say that before Jack my life was full of far fewer sights," Dunham wrote. "He showed me the importance of making political statements using your public platform. He showed me the joy of collaboration."
Popular in the Community