In a post on her Facebook page, Dunham expressed how -- despite her interest in Kanye West and appreciation of Kim Kardashian -- West's latest artistic endeavor is not OK in her book.
"I know that there's a hipper or cooler reaction to have than the one I'm currently having," she wrote. "But guess what? I don't have a hip cool reaction, because seeing a woman I love like Taylor Swift (fuck that one hurt to look at, I couldn't look), a woman I admire like Rihanna or Anna, reduced to a pair of waxy breasts made by some special effects guy in the Valley."
The video, which is inspired by realist painter Vincent Desiderio's 2012 mural "Sleep," premiered Friday and starred the nude (maybe real, maybe wax) President George W. Bush, Anna Wintour, Donald Trump, Rihanna, Chris Brown, Ray J, Amber Rose, Caitlyn Jenner, Bill Cosby and Swift. (Of course, Swift's name also appears in the lyrics of the song when he raps, "I feel like me and Taylor might still have sex / I made that bitch famous.")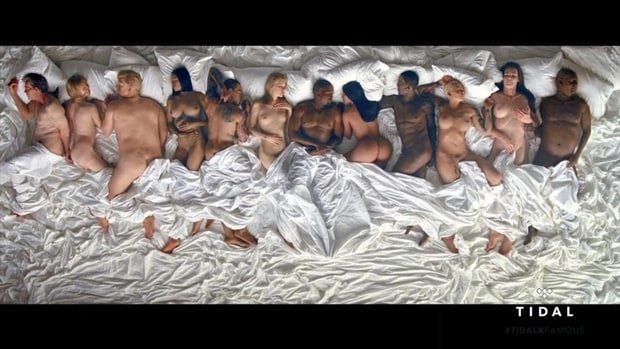 Dunham, a friend of Swift, described how the short film was "disturbing" to her. 
... It makes me feel sad and unsafe and worried for the teenage girls who watch this and may not understand that grainy roving camera as the stuff of snuff films. I hesitated a lot about saying anything cuz I figured the think pieces would come pouring in. But I didn't see this angle being explored as much as I had hoped. It's weird to feel like you're watching alone. I bet I'm not.
Read the message in its entirety below.
Calling all HuffPost superfans!
Sign up for membership to become a founding member and help shape HuffPost's next chapter
BEFORE YOU GO
PHOTO GALLERY
The Wisdom Of Kanye West