Lena Dunham and Jemima Kirke are just two lonely girls ― when it comes to their lingerie, at least.
The best-friend duo posed for Lonely Label's ongoing journal series, "The Lonely Girls Project." A collection of, according to the brand, "candid portraits of inspiring women in their natural environments wearing Lonely, their way."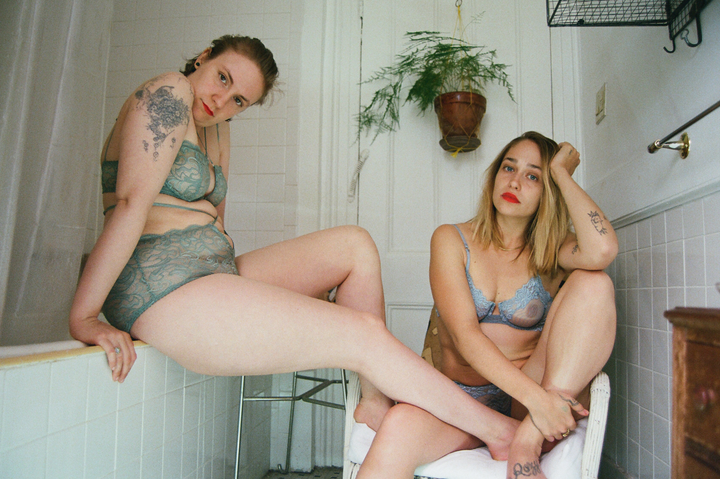 The latest in the all-unretouched image series features Dunham and Kirke wearing the body-positive brand's delicate lingerie in a Brooklyn bathroom, as any two normal gal pals who happen to be famous and downright dreamy would.
Lonely also released an outtake image of the pair, in which Kirke is seen applying lipstick on Dunham.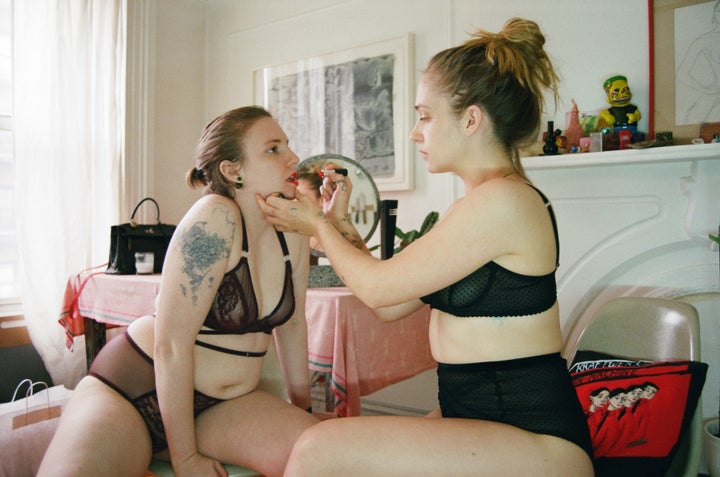 If the two appear totally at ease in this environment, perhaps, as any "Girls" fan can tell you, it's because they have plenty of experience sharing intimate bathroom moments with each other:
Friendship goals, lingerie goals, body goals. All the goals.