Hannah Horvath on "Girls" isn't known for being the most fashion-forward of the bunch, but it looks like she's stepping up her game in the third season.
We caught a glimpse of Hannah, aka Lena Dunham, on set in New York yesterday filming scenes for the forthcoming season. But instead of donning her usual intentionally "awkward" look, the actress was sporting a McQ by Alexander McQueen dress. In the words of another famous funny girl: Hello, gorgeous!
The dress, a graphic printed peplum number, retails full-price for $1,165 -- not exactly budget-friendly for your typical millennial. What's more, it seems as if Hannah's fashion karma is changing. Last time we spoke to "Girls" stylist Jenn Rogien, she had this to say about Dunham's clothes on the show:
"They don't quite hit at the right place -- we mess with the hem lengths so they're not exactly the best or most flattering length. We don't press her clothes, so that they aren't completely put together ... We're using the costume to help support her emotional journey and sometimes that means having things dwarf her a little bit, or be intentionally awkwardly fitting because that's helping to drive the emotion, support the story and reflect what's going on."
So where does this lovely McQueen ensemble fit into that? Chalk it up to Lena's increasingly polished off-screen style or a spike in the "Girls" costume budget, but now we're sufficiently curious. How awesome does the star look in her high fashion duds?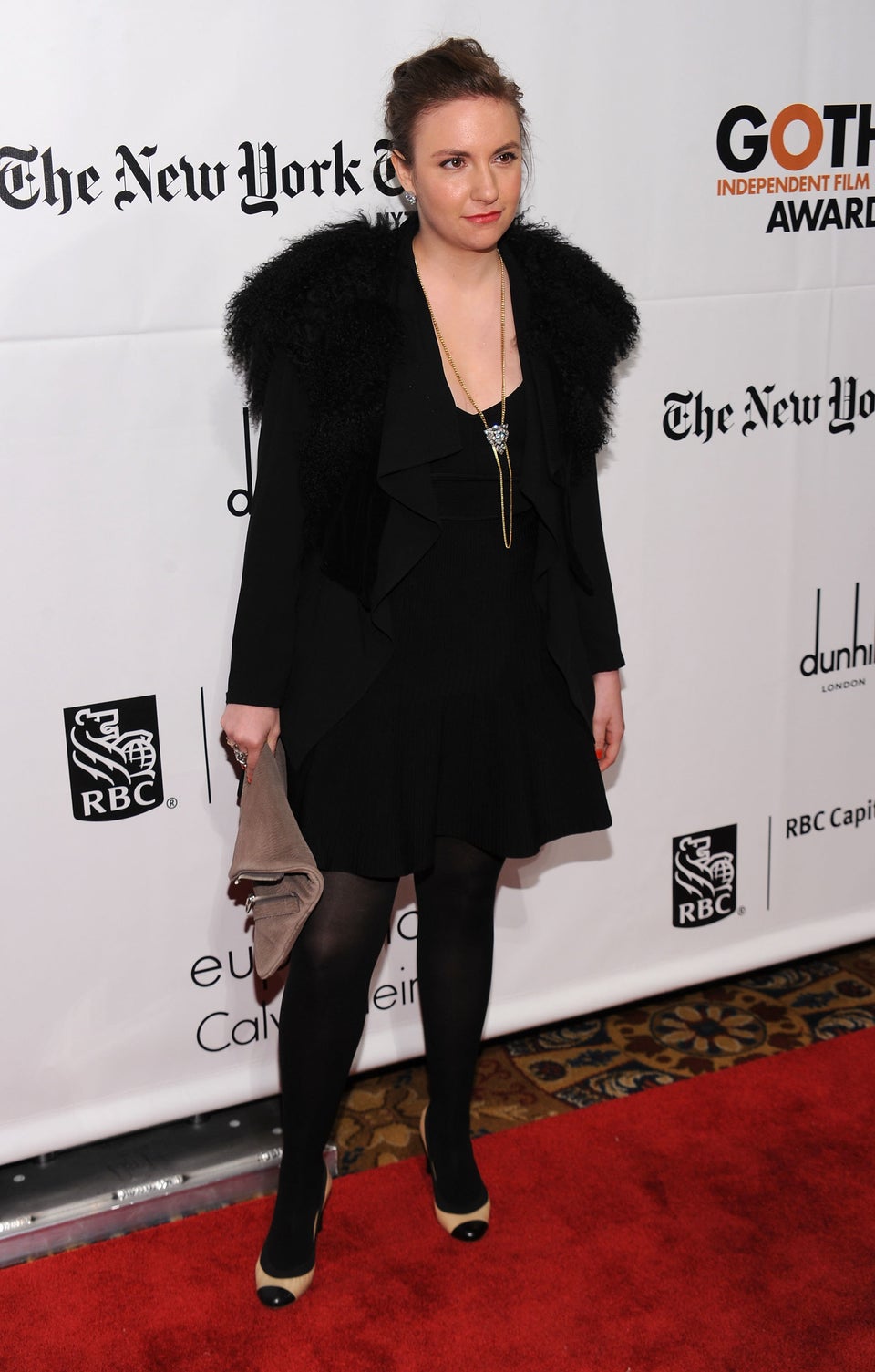 Lena Dunham's Style
Popular in the Community