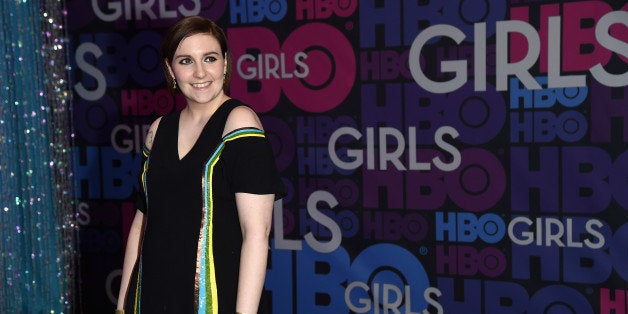 Dunham has been candid about her mental health in the past. "I have obsessive compulsive disorder and it started manifesting itself when I was five," she said in an interview with The National in 2014. "It's not like I had an opportunity to exist in a carefree way."
In her book, Not That Kind of Girl, Dunham wrote openly about her experiences. "It's hard enough to have a child, much less a child who demands to inspect our groceries and medicines for evidence that their protective seals have been tampered with," she wrote. "I have only the vaguest memory of a life before fear. Every morning when I wake up there is one blissful second before I look around the room and remember my daily terrors."
These efforts are not confined to interviews and personal essays (and/or selfies). Perhaps her most notable effort has been the nuanced description of OCD featured through her character Hannah on "Girls."
In Season 2, Episode 9, Hannah's symptoms flare up when she is stressed by a rapidly approaching deadline. She starts counting (for Hannah, performing activities in sets of eight combats harmful thoughts), eventually traumatizing her ear after applying this tactic to the use of a cotton swab. Instead of reducing her struggle to the all too familiar excessive hand-washing we usually see in pop culture as indicative of OCD, Lena rewards Hannah with a measured depiction of anguish in need of attention.
"Maybe any show that depicts mental illness has to come from a firsthand account in order to do it well," Dr. Jeff Szymanski, Ph.D., wrote at Psychology Today following the episode. "Lena did a service not only to herself by letting the world 'see' what the struggle looks like, but to the entire OCD community at large by showing some of the pain, stigma, and struggle any person with mental health issues has to endure."
There's this idea of Lena Dunham as the pinnacle of "over-sharing," an attention-seeker armed with TMI as a guerrilla tactic for publicity. Guardian columnist Jessica Valenti went so far as to criticize Not That Kind of Girl by saying Dunahm's "willingness to shock" has the "unfortunate side effect of nullifying the idea that she has something important to say." But when it comes to discussions of mental health, Dunham cannot be so easily dismissed.
Dunham's continued efforts to promote an accurate portrait of OCD, both as a celebrity and as an artist, are important regardless of whether or not you agree with her method of transmitting seemingly every bit of personal information for public consumption. Mental health is surrounded by a stigma that leads to a lack of empathy and discrimination. With every thoughtful, accurate image Dunham sends up on HBO or Instagram, she chips away at the shame and the misunderstanding. That's the kind of over-sharing we can definitely get behind.
Before You Go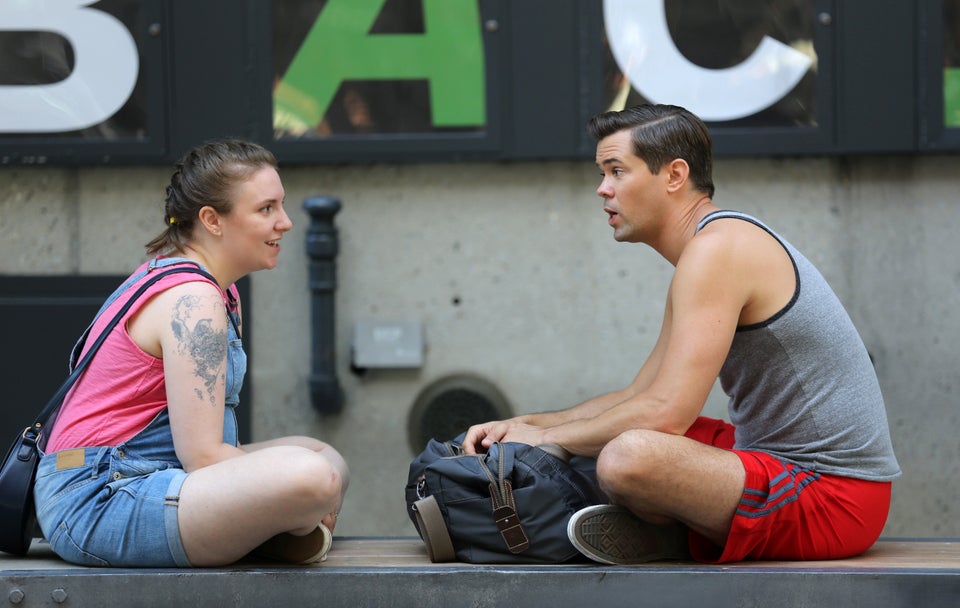 Lena Dunham
Popular in the Community