Lena Dunham tackled the negative stereotypes surrounding women with mental illness in a series of Instagram photos Thursday night -- and the message is right on point.
In her first post, Dunham uploaded a picture of her taking psychiatric medication with the caption "Can I live?" She contrasted the personal image with a stock photo of a "mentally ill" woman. Point taken.
Dunham called out the ugly perceptions of people with mental illness that persist in pop culture, saying it's time for society to start flipping the narrative.
"Lately I've been noticing that nearly every pop cultural image we see of a woman on psychiatric medication is that of an out-of-control, exhausting and exhausted girl who needs help," she wrote. "But guess what? Most women on meds are women who have been brave enough to help themselves."
The "Girls" star is totally right. The negative stereotype surrounding mental health is a huge problem. Research shows mental illness stigma can stand in the way of someone seeking treatment. It's alarming, considering nearly one in four people globally will be affected by a mental health issue at some point in their lives.
The more public figures like Dunham start to shatter negative perceptions about mental illness and its treatment, the easier it will be for people with the disorders to live stigma-free.
"Meds didn't make me a hollowed out version of my former self or a messy bar patron with a bad bleach job," Dunham wrote in Thursday's Instagram caption. "They allowed me to really meet myself. I wish that for every lady who has ever struggled. There's really no shame."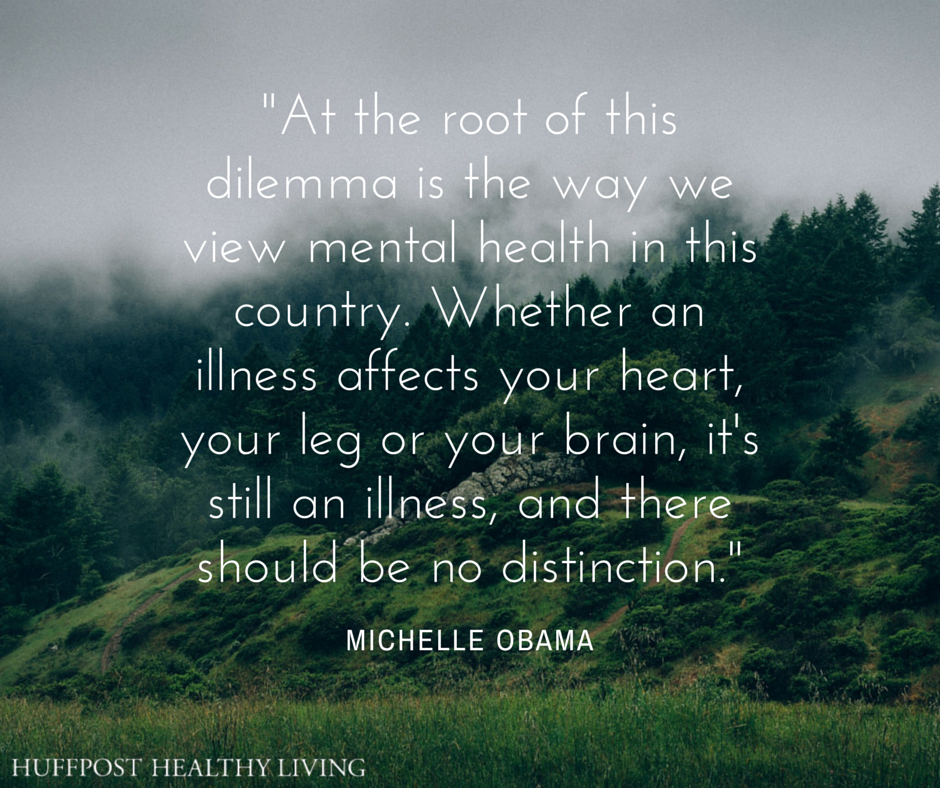 11 Quotes That Perfectly Sum Up The Stigma Surrounding Mental Illness
Related