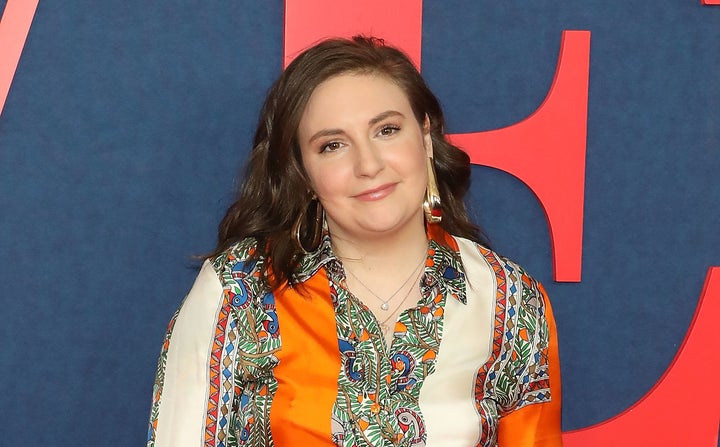 Lena Dunham shared a photo of her brand-new ink with Instagram followers on Wednesday.
The "Girls" creator and actress got a massive tattoo on the back of her neck that says "sick" in lowercase, lasso lettering. She explained it in the caption.
"Sometimes the thing you're most scared of being called is the best thing you can call yourself," Dunham wrote, apparently referencing her experience with endometriosis. "... and to my sisters in this dizzying but starry slog- i am lasso'd to you!"
The 32-year-old star underwent a total hysterectomy in 2017 in hopes of finding relief from the painful symptoms that accompany endometriosis. Last year, she publicly celebrated the nine-month anniversary of the surgery, which removed her uterus and cervix.
"My body is mostly healed and every day I find a new bruise on my heart, but today I offer myself gratitude: from the most pained place, I somehow knew to choose myself," she wrote at the time. "The purest glint of who we are and know we can be is always available to us, calm and true at our center."
"I was diagnosed with pretty serious PTSD. I have a few sexual traumas in my past, and then I had all these surgeries, and then I had my hysterectomy after a period of really extreme pain," she told Dax Shepard on his podcast in October. "It stopped feeling like I had panic attacks and it started feeling like I was a living panic attack."
Dunham said that it was extraordinarily painful to stop using the sedative Klonopin, even though it was prescribed by a doctor.
But now, "the literal smell of the inside of pill bottles makes me want to throw up," she told Shepard.
Need help with substance abuse or mental health issues? In the U.S., call 800-662-HELP (4357) for the SAMHSA National Helpline.
Support HuffPost
The Stakes Have Never Been Higher
Popular in the Community