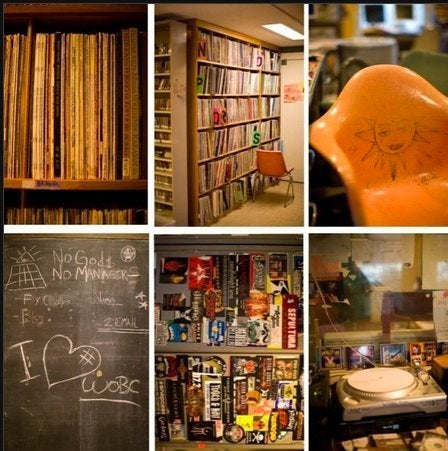 This Sunday, March 17, marks the Season 2 finale of Girls. By now, you've certainly heard of Creator/Writer/Director/Star Lena Dunham and her hit series, which takes the viewer on a tour through four recent liberal arts grads lives as they struggle through finances, jobs (or no jobs), friends and sex.

But where did Dunham turn when creating her like-minded, semi-biographical characters? Where did Girls begin? She publicly attributes her years at Oberlin College for helping to develop her main characters, and it's easy to see why since Oberlin, a historically progressive U.S. college is synonymous with art, music, culture, photography and social and political activism. In fact, the show has been sprinkled with mentions of the girls' college years at Oberlin. Given the recent string of hate incidents on Oberlin's campus, which led to the campus creating a "day of solidarity," it might be especially poignant to explore the campus that inspired Dunham's controversial hit show.

"Oberlin is a quintessential liberal arts college, in that it has its hippie aspects that you can make fun of, but it's also a serious place for serious thinking," Dunham has said.

A new book by College Green Publishing aptly named Oberlin, features striking imagery by acclaimed fashion photographer for Louis Vuitton, Hugo Boss, Levi Strauss and more, Jonathan Glynn-Smith, who gained unprecedented access to life at Oberlin.

Photographer Glynn-Smith beautifully captures that special something about student life at Oberlin in the specially-created slideshow below.
Do you see the connection to the show?
PHOTO GALLERY
The place that inspired 'GIRLS'
Calling all HuffPost superfans!
Sign up for membership to become a founding member and help shape HuffPost's next chapter