Glamour's Women Of The Year awards ceremony is certainly a unique event. When else will Lena Dunham, Ruth Bader Ginsburg, Jenna Lyons and Gabby Douglas all receive the very same honor? (We're assuming probably never.)
Fortunately for us at HuffPost Style, we got to attend the festivities and hear from the roster of inspiring ladies. This year, Glamour not only honored celebrities like UNICEF ambassador Selena Gomez but also children's advocate Erin Merryn and Sharmeen Obaid-Chinoy, a filmmaker whose work focuses on female victims of domestic violence in her native Pakistan. Chelsea Clinton was even there (in a graphic printed Mary Katrantzou dress, no less) to shine the spotlight on all of the ladies who ran for office this past election. Needless to say, it was quite a diverse evening.
While the night had its more somber moments, stars like Anna Wintour and Chelsea Handler kept spirits raised with personal anecdotes and whip smart humor to present the honorees -- the editor in chief endearingly described how her instructions to Annie Leibovitz always seem to fall on "deaf ears" while the always-eloquent Ms. Handler called Lena "one brave bitch" (agreed!). And as J. Crew designer Jenna Lyons accepted her award wearing her signature thick-framed glasses and a white bowtie blouse, she provided the audience with some simple yet genuine advice: "Whatever your passion is, make it your day job."
But one of the most perfect moments of the event came from Ms. Dunham who unsteadily stepped on stage wearing a navy Roksanda Ilincic sheath and sky-high metallic heels. Just as she was a few sentences into her acceptance speech, the frank 26-year-old stopped and told the audience that she had to take off her shoes. "It was never going to go OK that way," she said. And yet, she still managed to make it through the gracious acceptance speech with her refreshing breed of confidence and humility ("I mess up and I fall down and I tweet dumb shit and I forget my Spanx...").
So there you have it, ladies. Glamour's Women Of The Year awards, always a night that brings female strength, courage and even humor to the forefront, was truly one for the books. We may not see ourselves joining the ranks of Supreme Court Justices like Ruth Bader Ginsburg or receiving a "Dame" title by the Queen like architect Zaha Hadid any time soon, but we certainly took away quite a few lessons from the evening.
If nothing else, we won't feel bad about going barefoot in an evening dress from now on.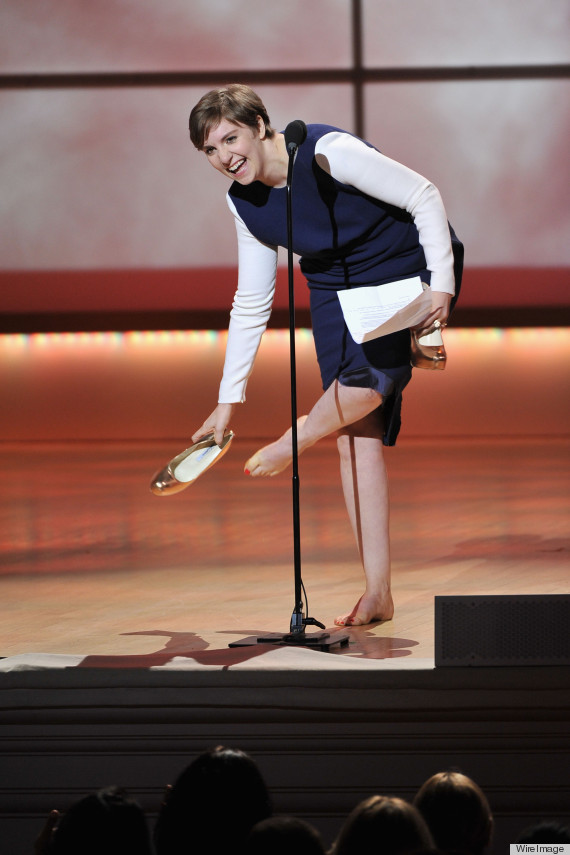 See all of Glamour's Women Of The Year honorees and some of the stars at the event last night.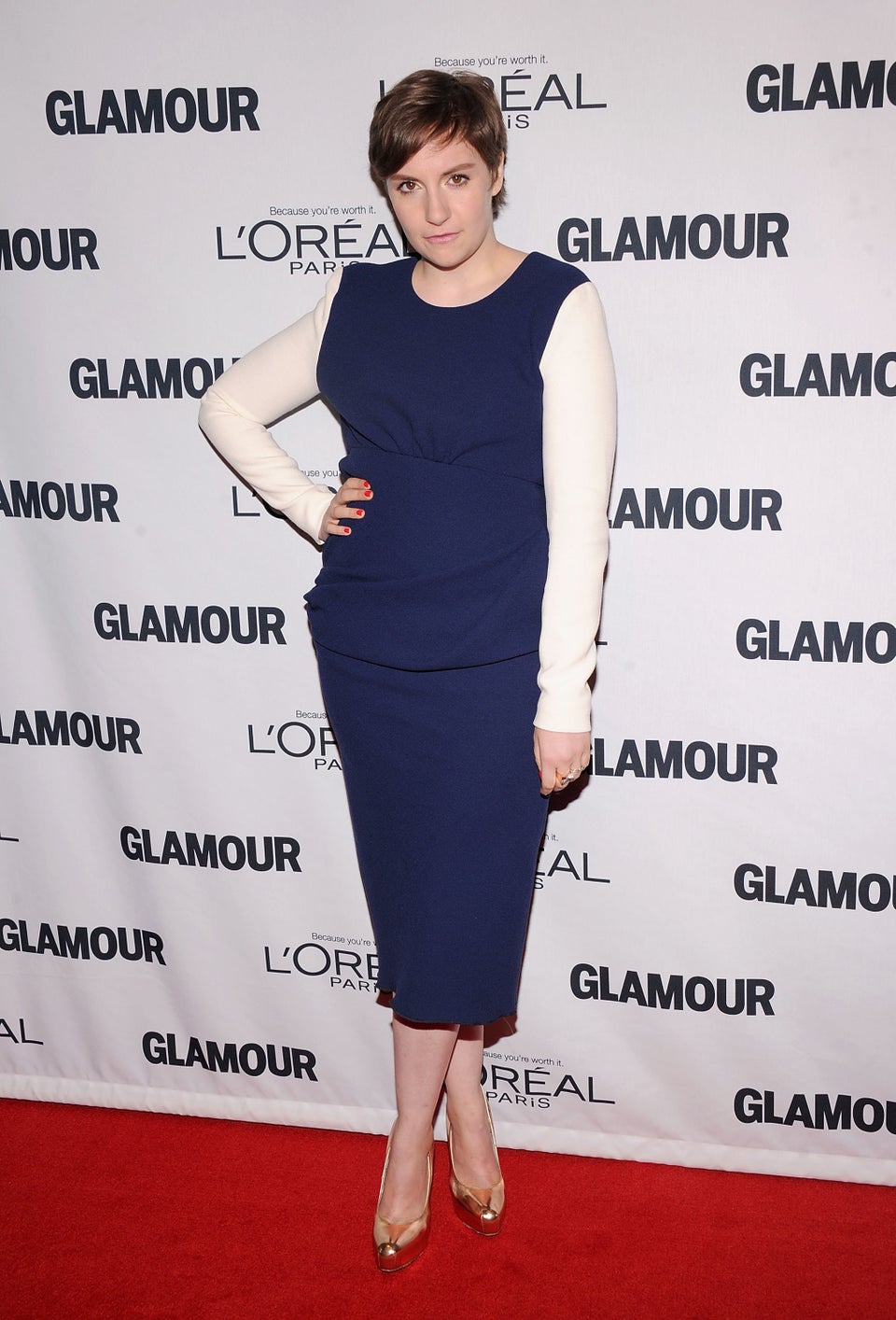 Glamour's 2012 Women Of The Year Awards
Support HuffPost
A No-B.S. Guide To Life
Related
Popular in the Community