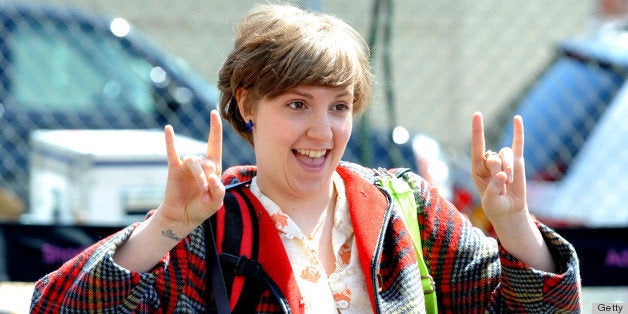 The beloved 85-year-old spoke to the Daily Mail at the premiere of her documentary, "Scatter My Ashes At Bergdorf's," and declared that Ms. Dunham is no fashion charity case. "Lena doesn't want to be dressed by me ... nor should she need to," she said. "She's fine just as she is."
As uncomplicated as they sound, Halbreich's comments bring to light much of the fashion discourse that has been surrounding Dunham -- namely, how the actress is in need of some sort of help. Publications are quick to pounce on the 26-year-old, calling out every fashion misstep and worst-dressed moment (some more nicely than others).
Obviously, Halbreich's praise is only a minor coup in Dunham's style war, but we're glad a member of the fashion clan came out strong in the actress' defense. So what do you think? Does Dunham need a stylist?
Lena Dunham's headline-worthy style: