Lena Dunham, creator and star of HBO hit "Girls," as well as recent Golden Globes winner, has some opinions about Detroiters that are likely to be unpopular in the Motor City.
"I'm not that fat, Howard," Dunham told the host.
While Dunham deserves some credit for standing up for herself, the implications about Detroiters aren't so praiseworthy. Sure, the city struggles with obesity -- like more than 35 percent of Americans, according to the Center For Disease Control and Prevention -- and Michigan's rate is the fifth highest.
I'm from Detroit, and thin is thin in Detroit. I think that just makes her look like an idiot. I look at her and I see someone who is a little overweight and therefore relateable to the majority of America, but as a lifetime Detroiter(the city of Hamtramck which is surrounded by the city of Detroit), I can't see how she would say that she is "thin for like Detroit"; people here are perfectly aware they're fat-most local news channels have a few stories a week talking about how fat we are.
Dunham isn't the first, however, to point out differences in the way women's looks are perceived in the Midwest, whether real or unfounded. Former reality TV star Kristin Cavallari told the Associated Press she doesn't care about her appearance when she's in the Windy City:
In Chicago, no one cares about what you look like and there's one paparazzi who's around randomly, so I really don't put too much effort into what I look like in Chicago. When I come to New York or L.A., where I know I'll be photographed, it's fun to go that extra mile and get dressed up and get my hair and makeup done.

In a joke of a similar vein, Tina Fey's character Liz Lemon on the New York-set show "30 Rock" is routinely mocked for her sloppy appearance, but discovers she's model material in Cleveland. "We're all models west of the Alleghany," says character Jenna Maroney.
We don't know if Dunham's size would change if she landed in one of the "flyover states." But we do have to give her credit for having enough confidence in her appearance to joke about it with Howard Stern. That's a good look, no matter where you call home.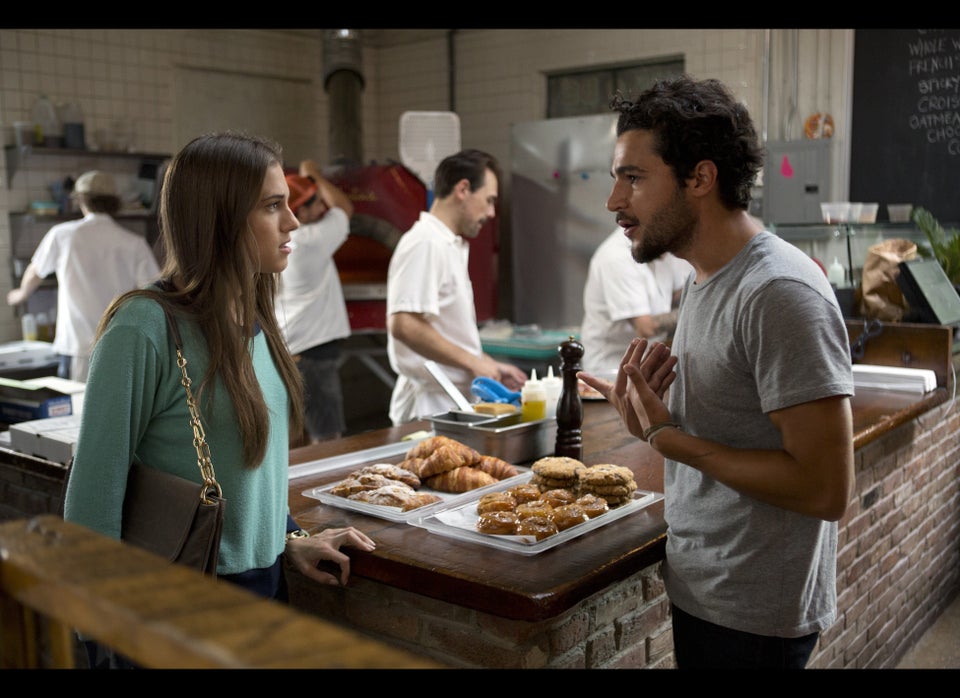 'Girls' Season 2 Photos
Related
Popular in the Community