If you've seen any episodes of "Girls" or follow its fearless leader Lena Dunham on social media, chances are you've seen her topless at least once or twice. Now, she's baring it all in a brand new way -- sort of.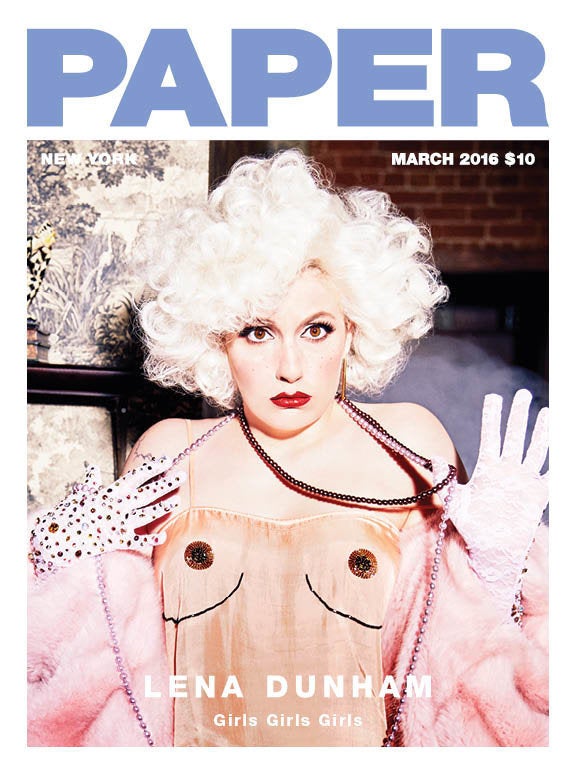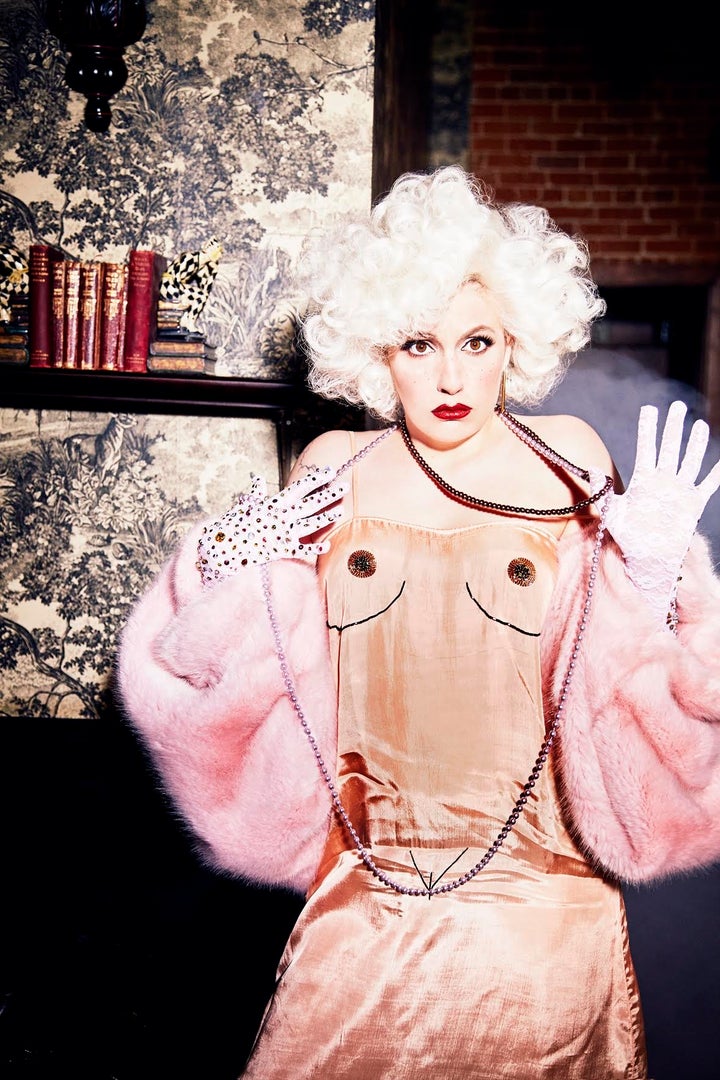 Dunham is Paper's March 2016 cover star, posing in a cheeky peach-colored Ashish slip dress with sequined female anatomy embellishments, a blonde wig, multiple strings of pearls and a bold red lip.
One a second cover, in what we can only call Charlie Chaplin chic, a mustachioed Dunham oozes a kind of glamour that's very on brand for her: sexy, playful, a little over the top and downright realistic.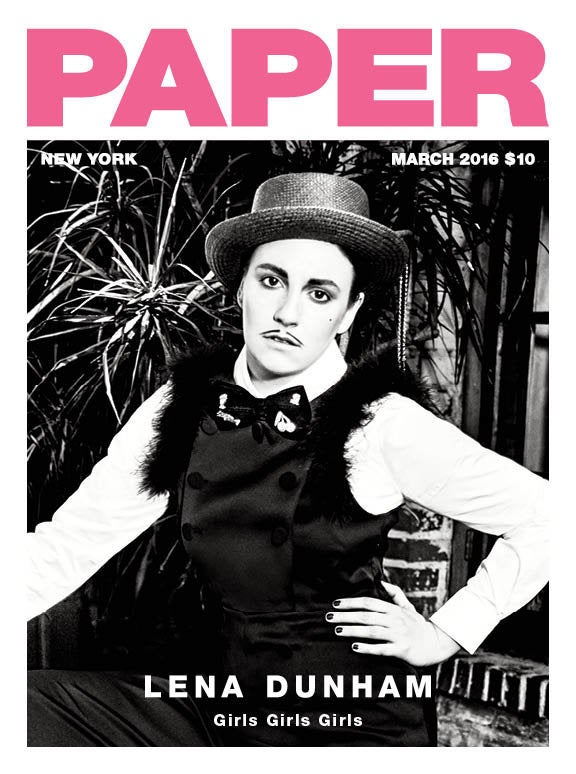 It's this "normalcy" and realness that in part draws fans to her and her work, she explained to Jane Fonda inside the mag.
"I won't say I'll never lose weight in my life, but it'd have to be for reasons that made sense to me and weren't to try to meet some industry standard," she said. "So many women -- young women, older women, even men -- have said to me that it was in some way empowering for them just to see someone who would allow themselves to go on TV looking the way they do."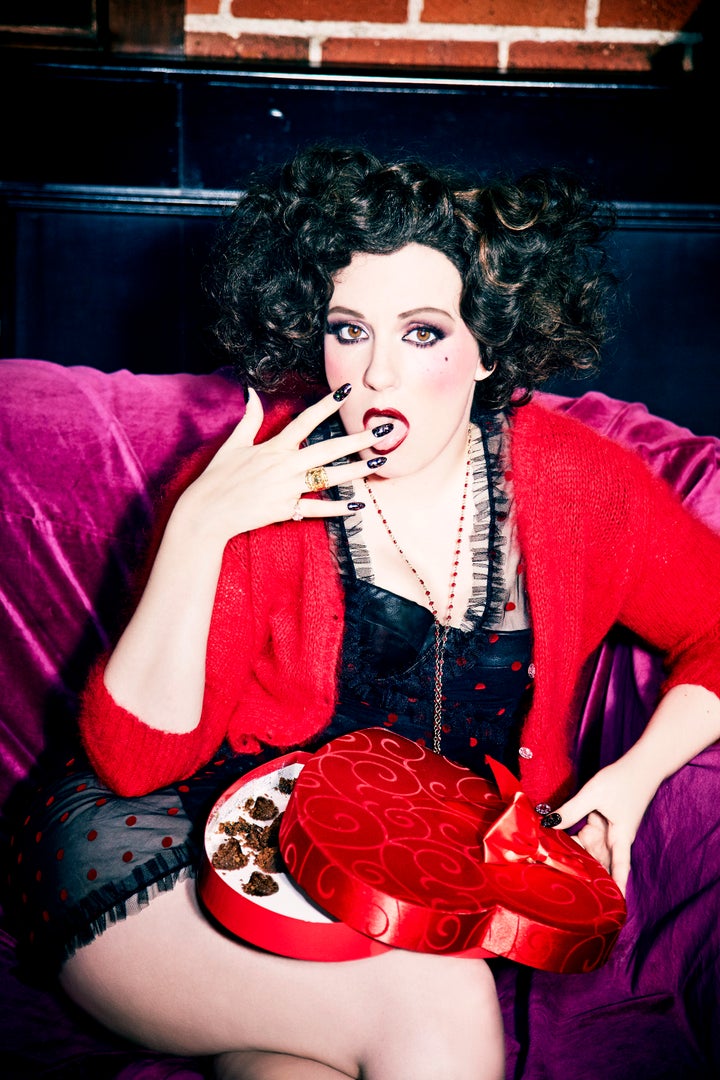 To read more from the interview and issue, which is "dedicated to women championing all fields and industries," head to Paper Mag.