After getting some criticism over her simple black dress and black thigh-highs, she tweeted another picture with more accessories: an oversized pair of sunglasses and a "patriotic" red peacoat.
Which got us thinking about what we're going to wear to the polls today. Is a red, white and blue theme in order? Do we go for comfort (today is going to be a very long day, after all) or dress up for the momentous occasion?
So we're asking you: what are you wearing to vote in the 2012 presidential election? Send us your submissions below or tweet @HuffPostStyle with the hashtag #DressedToVote. Let's see those fierce, civic-minded styles!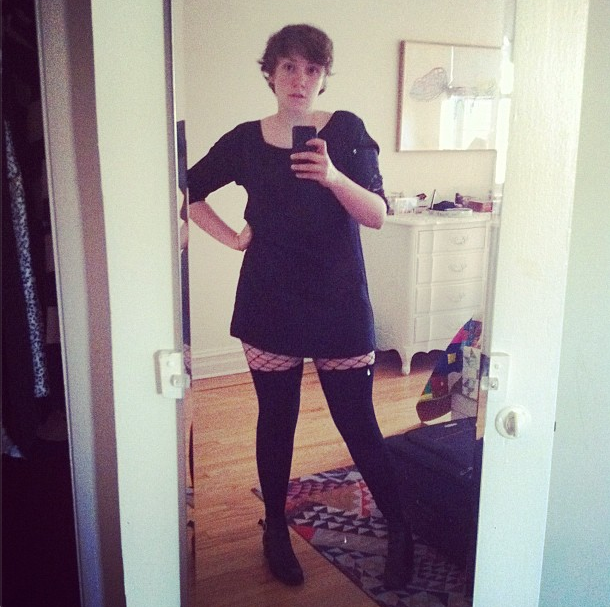 Dressed To Vote: What We Wore To The Polls
Related