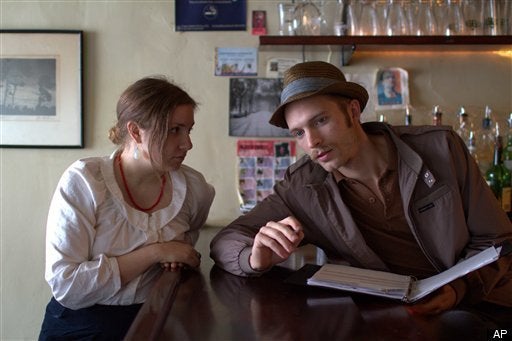 Lena Dunham will star in a new HBO show about early 20-somethings trying to carve out a living in New York.
"Girls" is executive produced by comedy kingmaker Judd Apatow and Jenni Konner.
It stars Dunham as Hannah, an "eternal intern" at a publishing house in SoHo, Marnie (Allison Williams), an ambitious assistant at a PR firm and Jessa (Jemima Kirke), a spacey wannabe artist and teacher.
Deadline points out that "Girls" will premiere 13 years after "Sex and the City," another single-ladyfriends-in-the-city comedy, debuted on HBO.
The show's description is similar to that of Dunham's 2010 indie comedy Tiny Furniture, which follows Dunham's directionless character as she tries to make ends meet after graduating from liberal arts college.
WATCH the Tiny Furniture preview below:
Popular in the Community